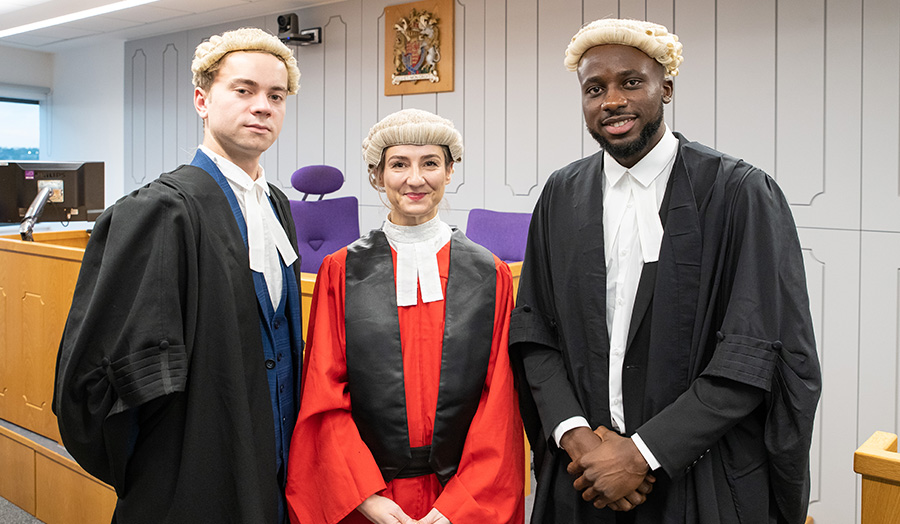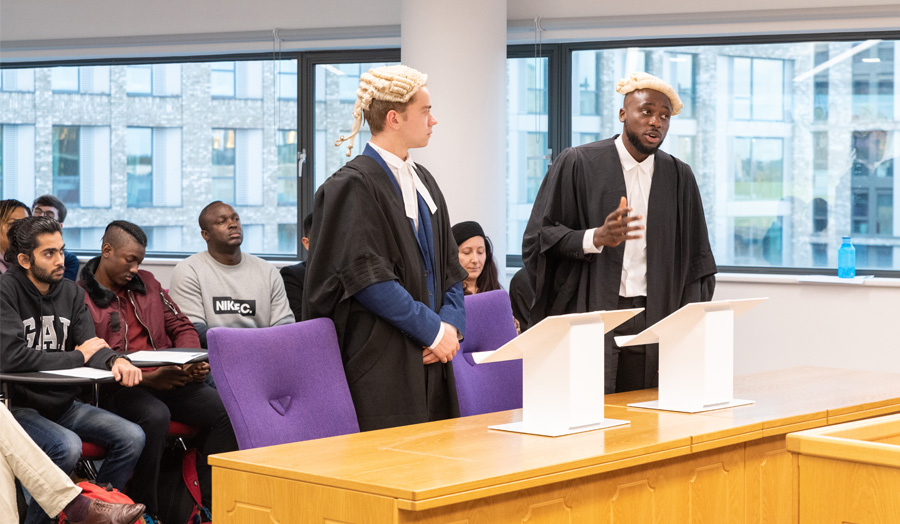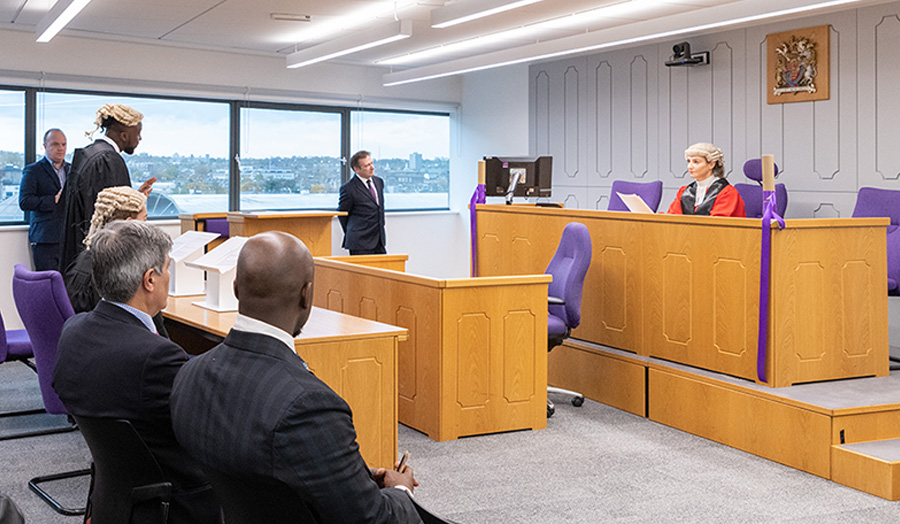 Take to the floor of our mock courtroom
London Metropolitan University is one of only a few in the UK to offer the use of a fully functional mock courtroom to its students.
In London Met's fully operational mock courtroom, you'll be faced with the real demands of how a courtroom works, as you get a feel for the legal environment and find out how courtrooms across the country are run.
You'll gain the confidence needed in any legal environment. Our mock courtroom is complete with a dock, witness box and a public gallery and you'll be equipped with the appropriate attire to wear whilst in the courtroom, including gowns and wigs.
During your legal studies you may also have the opportunity to take part in an annual mooting competition. Similar to a debate, this allows you to take part in a simulated court experience and compete with other top law students around the country.
Our own students have found that the knowledge they've gained in the mock courtroom have helped them go far in mooting competitions, with some of them even winning.