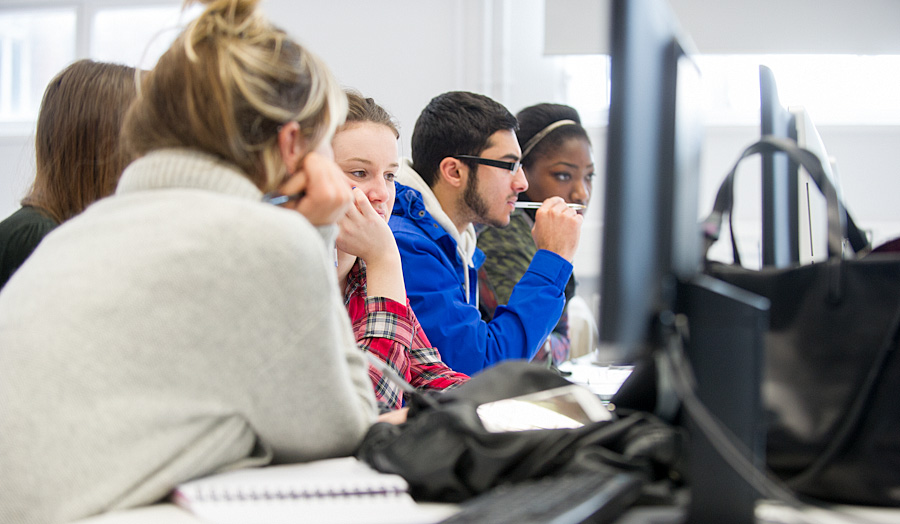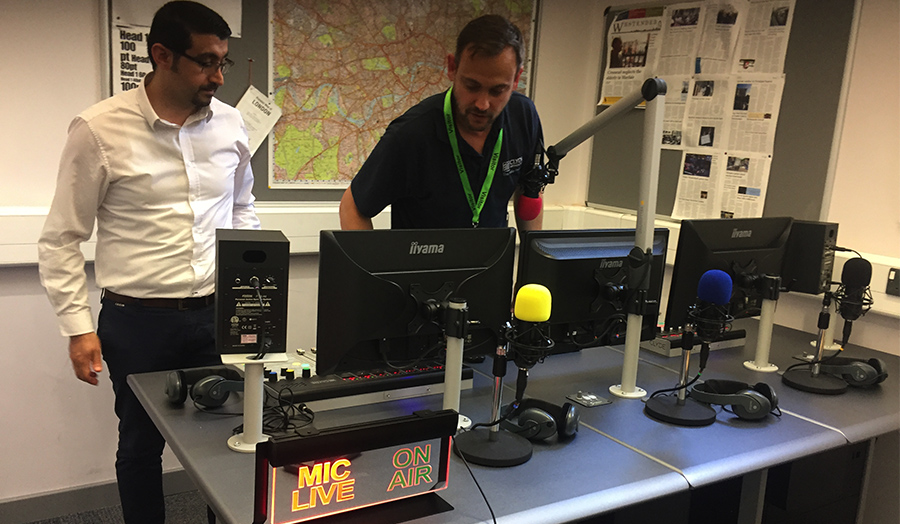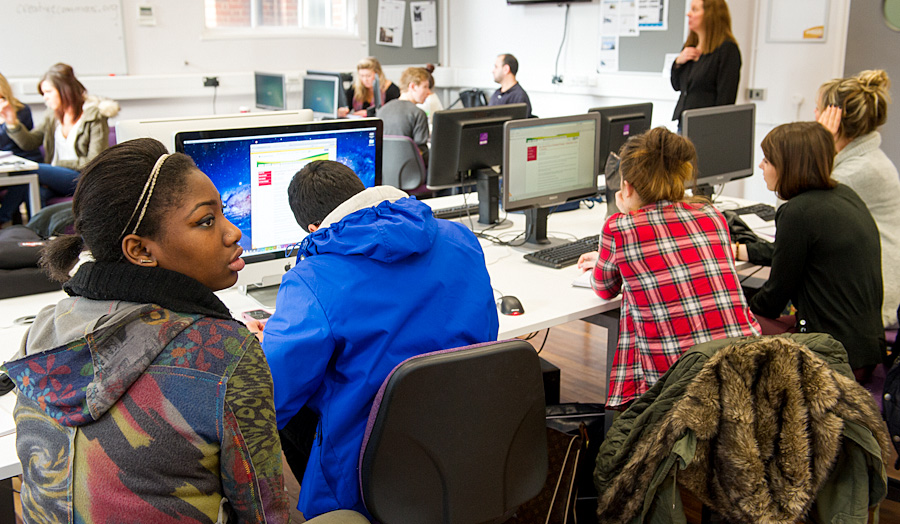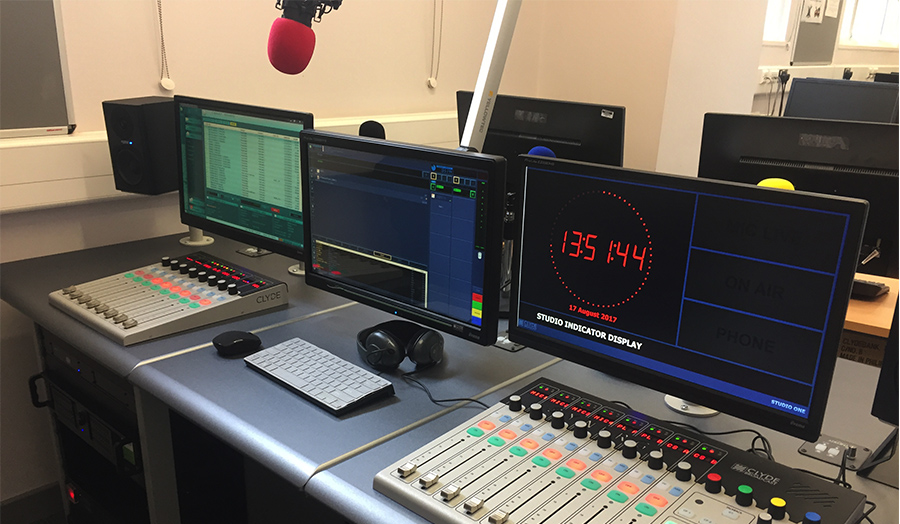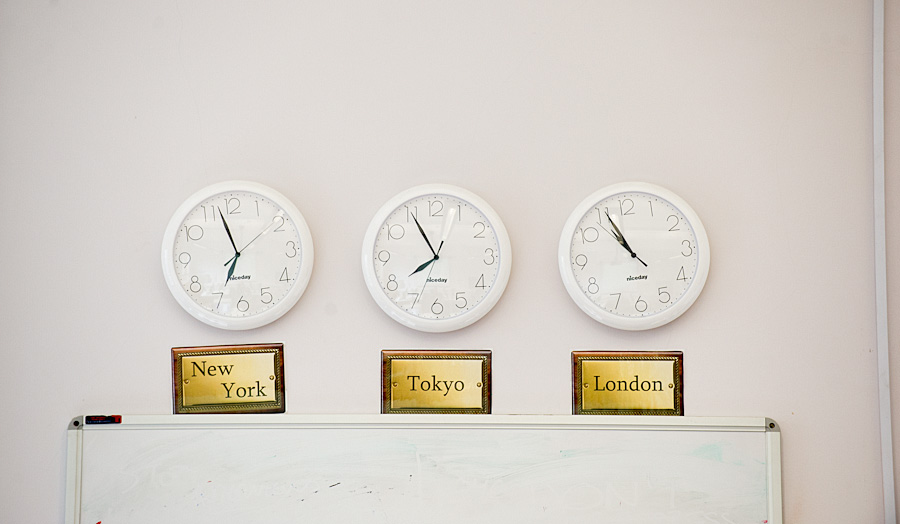 Get publishing from our journalism newsroom
Get stuck into the latest news with our state-of-the-art £100,000 facility opened in 2012 by Alan Rusbridger, the then-Editor of The Guardian.
Budding journalists can use the newsroom to research the latest stories and get media training in Adobe platforms for creating magazines, websites, radio and TV programmes that can later see work placed onto the journalism team's website, Holloway Express.
With over 40 computers, including the latest Apple Mac computers, flat screen TVs that enable you to watch the latest headlines as they happen, visual and design programmes on the computers and a mobile TriCaster, you can stream your work straight onto the internet for the public to read or watch right away. You'll also have access to video cameras, microphones and memory cards to store work when creating your assessment pieces.
The newsroom welcomes a number of guests to the University each year. In the past, this has included journalists from Brides, NME, The Guardian and Empire who have used the newsroom facilities to help our students create high-quality newspaper and magazine stories.
As a journalism student, you'll also have access to the Reporters' Room, where you can continue to find stories. The Reporters' Room has just been fitted out with a state-of-the art self-op radio desk similar to those that industry professionals use. You can make radio packages and whole programmes that can be streamed live.
The journalism newsroom and Reporter's Room have had a huge impact on student satisfaction, as our previous students have given it our highest ever scoring on the National Student Survey, making it one of the strongest facilities in London for prospective journalists.
"Guest speakers from the industry and trips to places such as Sky News and the BBC will motivate you to dream big – what you learn on the course will give you the tools you need to make those dreams a reality. Prepare to get stuck in. The journalism department has played a major role in my future and it's because of their guidance that I have my job in journalism."