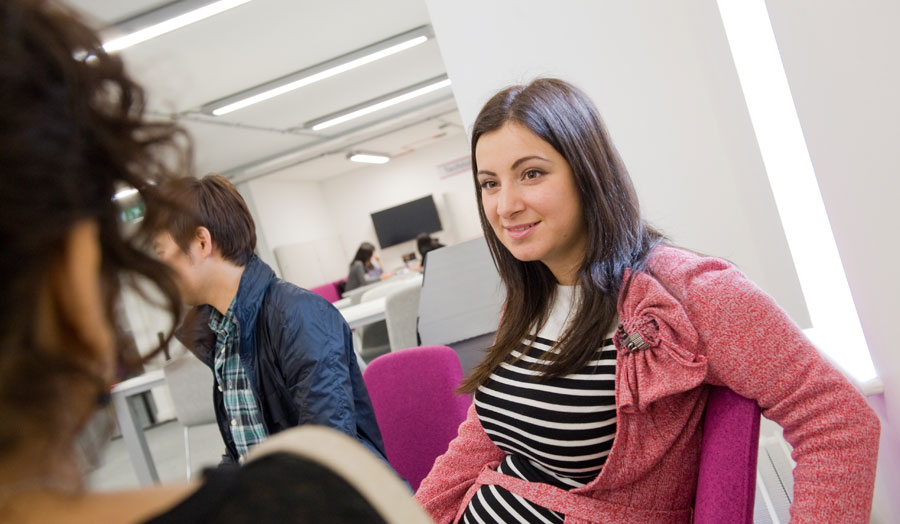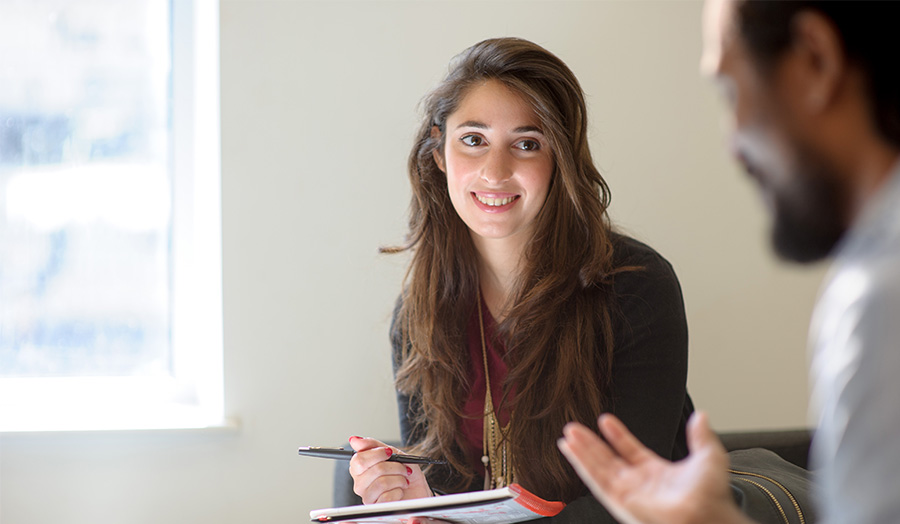 Disability and dyslexia support
London Met welcomes students with disabilities, long-term medical or mental health conditions or Specific Learning Difficulties (SpLDs) such as dyslexia.
We offer bespoke support, advice and professional guidance on the following areas:
recommendations for reasonable adjustments in line with the Equality Act (2010) so you can participate as fully as possible in the academic and social life at London Met. This could include adjusting arrangements for your teaching, exams, the physical environment and in methods of communication
screening for current students if you think you may have an SpLD
referrals for diagnostic assessments where appropriate
assistance in organising one-to-one support
tailored training, advice and guidance for staff supporting disabled students
We can also offer guidance and help you to apply for study-related funding such as the Disabled Students' Allowance.
Discussing your needs before you begin your studies at London Met
We understand that everyone's needs are different. It is never too early to register with our Disabilities and Dyslexia Service (DDS). If you're thinking of applying or have already applied, you should contact us to register as soon as possible. This will help us ensure we've got all the support you might require for the start of your course.
We know it is important to students that we offer a confidential service, and we have published a statement regarding confidentiality on the Student Zone (publicly available).
You need to provide medical evidence of your condition in order for us to assess the appropriate support. All evidence must be in written English or transcribed by a certified transcription service and authenticated as such.
| | |
| --- | --- |
| Disability | Evidence needed |
| Physical disabilities, Deaf or hard-of-hearing students, blind or partially sighted students, and students with a chronic long-term health/mental-health condition | A recent (no more than 12 months old) report or letter from your GP, consultant or other qualified specialist. It should state the diagnosis, how long you have had the disability, when you were diagnosed and any current treatment or support you're currently receiving. If you are likely to require special examination arrangements, the medical letter must state what they should be (eg extra time, rest breaks etc) and why this is required. |
| Specific Learning Difficulties (eg dyslexia or dyspraxia) | A report, produced since you were aged 16, from either a chartered or practitioner psychologist or a specialist tutor holding a Professional Association of Teachers of Students with SpLDs (Patoss) or Dyslexia Action practising certificate. |
The DDS works under the terms of the General Data Protection Regulations (GDPR). Information relating to physical or mental health constitutes personal data. Under the GDPR, explicit permission from the data subject (i.e. the student) must be sought before this type of information is passed on to a third party.
Please contact one of our disability advisers if you have any questions concerning the data we keep, or the terms of GLobal Data Protection Regulations. Please note that we will not speak to your parents/legal guardian about you without your express permission.
Who will you share my information with?
The Disabilities and Dyslexia Service (DDS) may need to disclose information about your disability with certain people in order to help support you. This information will only be shared where necessary and on a need-to-know basis. We define need-to-know as sharing sufficient information to help set up support and only with people involved in that process. We always ask that the people with whom we share your information respect your confidentiality and don't pass your information on to anyone else unless they are also involved in your support.
Those with whom the DDS may share your information can include (but is not strictly limited to) your Diversity Coordinators, Personal Academic Tutors, the Examinations Office, your school, the Examinations Office and funding body. DDS may also share student data with other university departments such as the careers service, for recruitment, statistics, and monitoring purposes.
DDS may also need to request and/or share further information about your additional support needs from individuals and/or agencies outside of the University such as your GP, consultant, mental health support team, educational psychologist, previous education provider or funding body (eg Student Finance England) where appropriate. This is in order to ensure we're able to support you whilst studying at university. We respect your confidentiality and assure you that any information shared will be handled in a sensitive and discreet manner.
To register with London Met's Disability and Dyslexia Service (DDS), you can call us on 020 7133 2188 or email dds.studentservices@londonmet.ac.uk.
Current students and current staff members (login required) can find information about the DDS on our dedicated Student and Staff Zone web pages.
To register with London Met's Disabilities and Dyslexia Service (DDS), you can call us on 020 7133 2188 or email dds.studentservices@londonmet.ac.uk.
Current students and current staff members (login required) can find information about the DDS on our dedicated Student and Staff Zone web pages.
Needs Assessors should consult our NMH current rates chart. Needs Assessors and disability practitioners should consult our student webpage for further information about disability support at London Met.
Needs Assessment Reports should be emailed to dds.studentservices@londonmet.ac.uk.
If you have any further queries, please contact us by calling 020 7133 2188 or emailing dds.studentservices@londonmet.ac.uk.