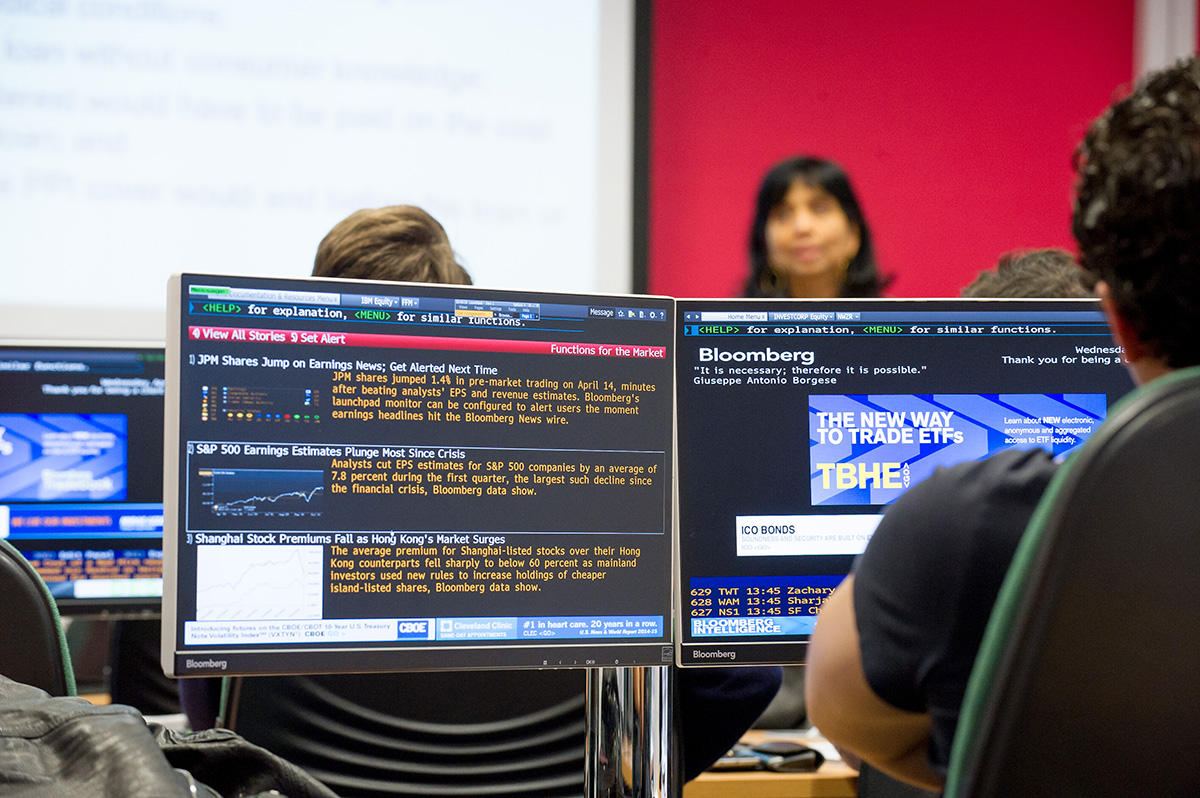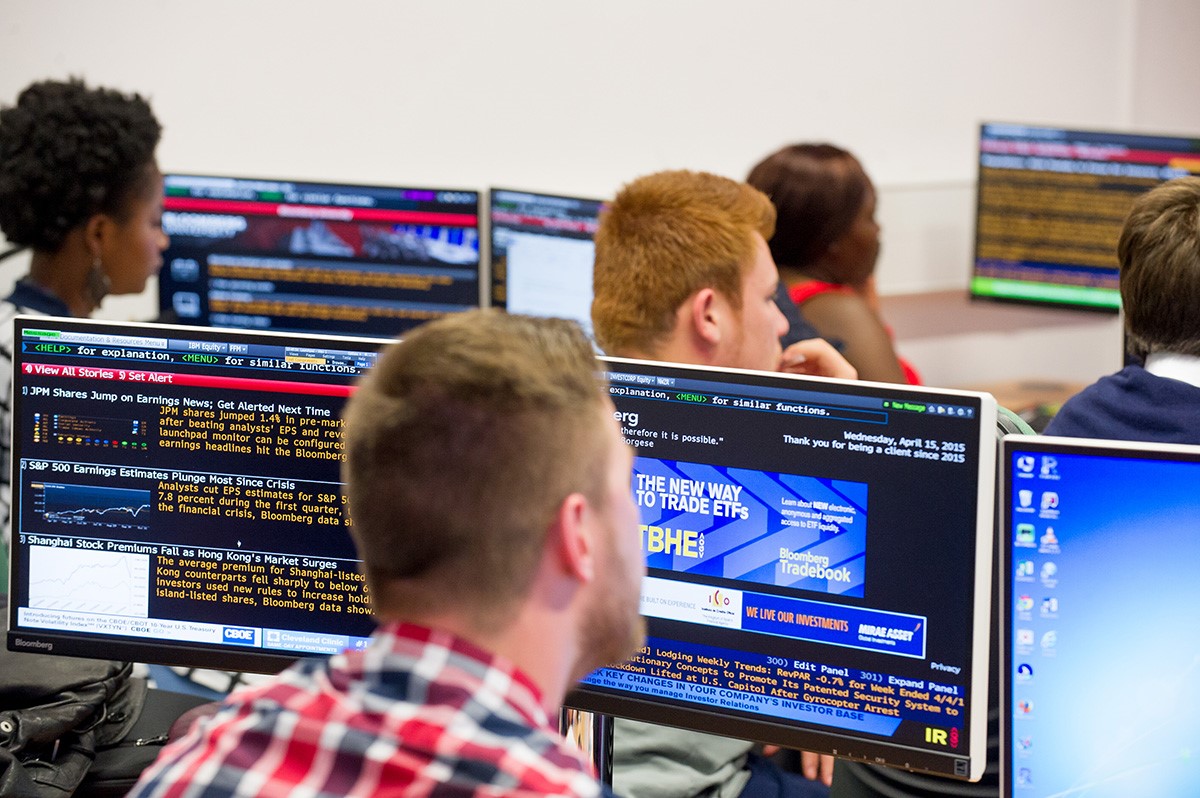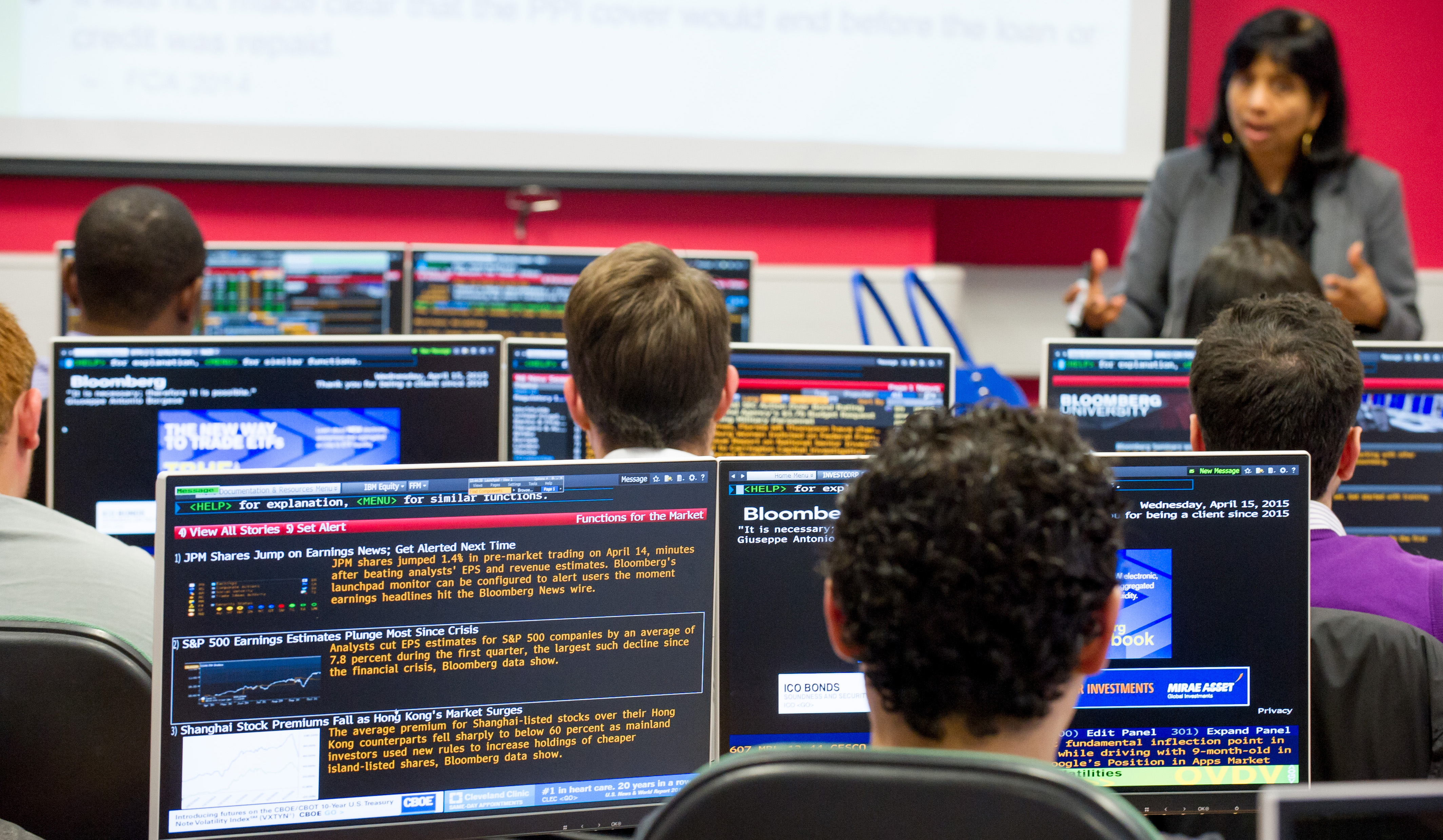 Gain financial insight in our Bloomberg Room
We are one of the few universities that will offer you the chance to directly use Bloomberg data, information and analytics throughout your studies.
Bloomberg is a financial service which allows you to look at market data, news and analytical information used around the world in bank dealing rooms and investment houses, to show business leaders the most up-to-date stock information in the best way possible.
The Bloomberg room also offers you the chance to have access to leading banking information including Bankscope, which stores real-time financial prices and valuations.
On undergraduate and postgraduate courses, you can use the data to discover information about current financial businesses to help you make decisions, aid your own research, present models of your work and to help you analyse the latest facts and figures when it comes to the latest financial market products.
Since we created the Bloomberg room, students have found the information and knowledge they have gained has helped them when it comes to gaining employment and given them the skills to apply it to their own business. Many businesses see students with knowledge of Bloomberg as having a huge advantage over those who don't.
"The University has a Bloomberg room, which is amazing as it gives the students access to financial data."