Migration History Seminar Series 2022/23
Migration is one of the great facts of human society. Its contribution to the making of the modern world cannot be overstated. While historical writing in settler societies such as the USA and Canada has emerged over a long time period, European nations with rich migration histories, such as the UK, France and Germany, have more latterly recognised the centrality of population movements. There is great scholarly interest in the field and that will grow now as legacies of imperialism become much more directly entangled with the lives of immigrants in the countries they have settled.
The programme started in October 2021 and continued with the overwhelmingly succesful Migration History Seminar series, where we invited everyone interested to join us for a journey through the decades and locations in the 2022/23 academic year.
This year, we're presenting an even more rich and diverse programme of events, from looking at preventing migration for those from opressed castes, through to women's experiences across the religious diaspora, to discussing the UK as an 'emigration state'. Each session offers an opportunity to find out about often overlooked and niche topics and to discuss those directly with authors.
All of the seminars will be taking place online and Zoom – please book your ticket by visiting our Migration History Seminar Series eventbrite page.
Migration History Seminar Programme
Date
Time
Speaker
Seminar title

19 October 2022

5pm
Uttara Shahani

Caste, Partition, and the Prevention of Exit

16 November 2022
5pm
Sophie Cooper
Women write: Comparing experiences across the Irish religious diaspora

7 December 2022
5pm
Elise Franklin

Threads of Decolonization: Social Institutions and Algerian Family Migration after Empire

18 January 2023
5pm

Jessica Fernández de Lara Harada

Transpacific Crossings: Anti-Asian racism in the Euro-Amerindian 'mixed-race' racial system of 'mestizaje'

15 March 2023
5pm
Kennetta Hammond Perry

The Prayers of David Oluwale: Writing History Along the Bias Grain

This session has been cancelled.

29 March 2023
5pm
Freddy Foks

Emigration state: subsidising and restricting Commonwealth migration in twentieth-century

19 April 2023
5pm

Amelia Francis

Sameema Rahman

Karl Arthur

PhD Panel Session:

Black Radical Women's Network Manchester (1960-1980)

The Figure of the Refugee in 1970s Britain

Surveillance and Control within the British Human Trafficking and Plantation System

24 May 2023
5pm
Regina Donlon

Identifying and (De)constructing Mutative Ethnicities in the Tuke-Irish immigrant communities, 1875-1920.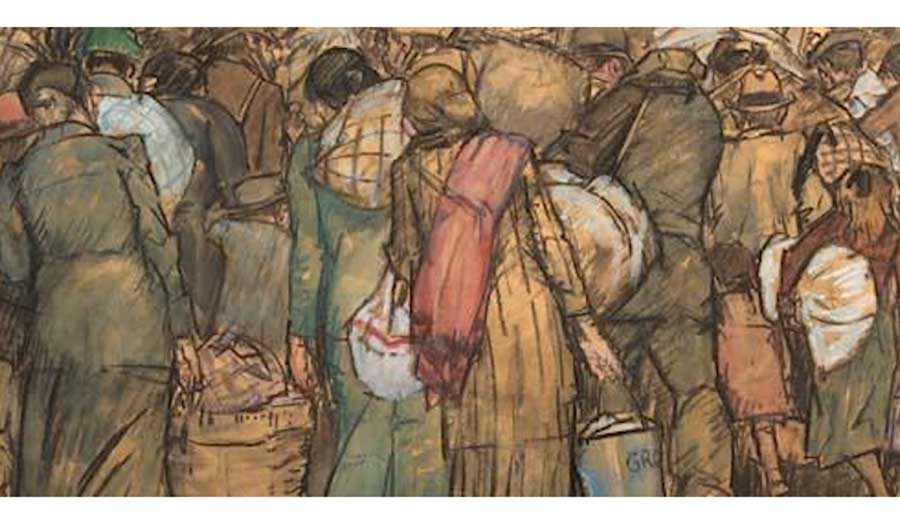 Find out more about the seminars
Read the seminar abstracts