Online seminar: Peter Carl – The Enigma of Embodiment
This is the second in a new seminar series The Living Memory of Cities convened in collaboration with Eric Parry Architects and CUBE.
About this event
Join us for The Living Memory of Cities, a project originally conceived by Dr José de Paiva as an international symposium, and convened thereafter as a collaboration between Eric Parry Architects and research group Ecological, Architectural and Civic Humanities in Design (EACHiD) at CUBE: the Centre for Urban & Built Ecologies. The series continues with Peter Carl's presentation entitled "The Enigma of Embodiment".
We tend to think of architecture as embodying the conditions for praxis, and of a city as doing the same thing for social groups operating across the spectrum from conflict to negotiation to accommodation to collaboration. According to this picture, the city and its architecture stand still whilst society and its cultures move. Of course, venerable cities have endured by being the receptacles of historical change (and conservation); and, in general, we are transients in these histories. However, this picture is redolent of pairings such as nature-culture, matter-mind, image-word, form-content, conditions-possibilities, body-soul, human-divine, earth-world, setting-situation, embodiment-articulation. Some of these are very ancient and each has its attendant interpretations and practices, often carrying the valence of necessity-freedom. These formulations ask one to believe that something endowed with material properties embodies something immaterial that typically carries the meaning. Iconoclastic programmes attack the embodying part of the reciprocity in the name of purifying the cultural part. At the same time, we have concepts like "embodied energy" and, since Wheeler's "it from bit", "embodied information". Embody is a verb whose accomplishment generates the adjective embodied, in the past tense; yet it appears that this persistent miracle is more assumed than understood. Moreover, the emphasis upon spirit, mind, intelligence and cognition consigns embodying practices to the lower status that the Medieval and Renaissance mechanical arts experienced by comparison to the liberal arts. However, if indeed embodiment provides the conditions for cultural possibilities, we are in the presence of a fundamental motif common to all, and therefore the basis for an ethics. The talk will use architectural and urban examples as opportunities to reflect on the nature of embodiment.
After a Master of Architecture – MArch at Princeton University, Peter Carl did two years of research at the American Academy Rome, then taught design and the history and philosophy of architecture at the University of Kentucky (two years), the University of Cambridge (30 years), London Metropolitan University (seven years), and two years as a guest professor at the Graduate School of Design (GSD), Harvard. He has written on topics such as ornament, nature and culture, the phenomenology of architecture and the city, typology, the concept of the sacred in architecture, Le Corbusier. In his retirement, he is trying to understand architecture as practical wisdom.
Image: Queen's Road, Central, Hong Kong, 2019, via Google Street View™ and Google Deep Dream™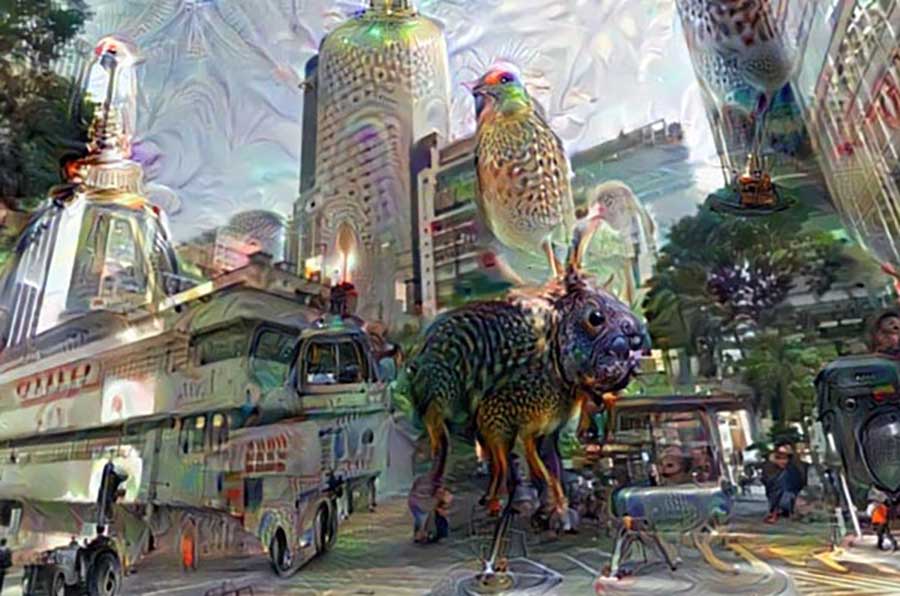 Peter Carl – The Enigma of Embodiment
This was the second in The Living Memory of Cities, a seminar series convened in collaboration with Eric Parry Architects and the Centre for Urban and Built Ecologies (CUBE), London Metropolitan University. The series continues with Peter Carl's presentation entitled The Enigma of Embodiment. 00:00 José de Paiva | 01:31 Matthew Barac | 02:40 Eric Parry | 05:40 Peter Carl 45:01 Nicholas Temple | 51:53 Matthew Barac | 59:15 David Leatherbarrow 1:10:38 Maurice Mitchell | 1:19:01 Patrick Lynch | 1:36:13 Carolyn Steel
The Living Memory of Cities - Seminar series