Ullmayer Sylvester architects was founded by Silvia Ullmayer and Allan Sylvester.
Ullmayer Sylvester architects was founded by Silvia Ullmayer and Allan Sylvester and incorporated in 2005 after the completion of the collaborative housing project 'In-between, Whatcotts Yard.'
Both Silvia and Allan studied at what is now The Cass. Silvia was recommended for the RIBA Silver Metal and taught at The Cass with David Kohn from 2006 to 2014.
"The stuff of life makes us hum. Our aim is to make simple, high quality and beautiful buildings and environments. We believe in robust, distinctive buildings and spaces forming a framework, which allows flexible use and low-key adaption over time. We have a strong sense of construction and (im-)materiality and love working with timber. At the heart of our approach is a close relationship with our clients, which allows us to develop bespoke, concise briefs around each of them. The practice has a particular interest in physically small and unusual projects, designing homes, housing and nurseries.
Together, we won many national and international awards, including RIBA Awards, Hackney Design Awards, an RIBA First Building Award and the Bauwelt First House (Housing) Award.
Our lecture is titled 'from open plan to family fan' and will talk about the conversion of our initial co-build, terraced house, into new spaces for the next stage of our lives as a family. The project is in process of being completed."
The lecture by Ullmayer Sylvester architects is part of the Form-Givers Lecture Series at The Cass, organised by senior lecturer James Payne.
The lecture series is about young practices throughout Europe – confident and inventive Form-Givers who are delivering their first projects. Lecturers will discuss architectural language and form in their practice, research or teaching.
The talks are free and open to the public!
Image credit: Plywood House by SMS Architectos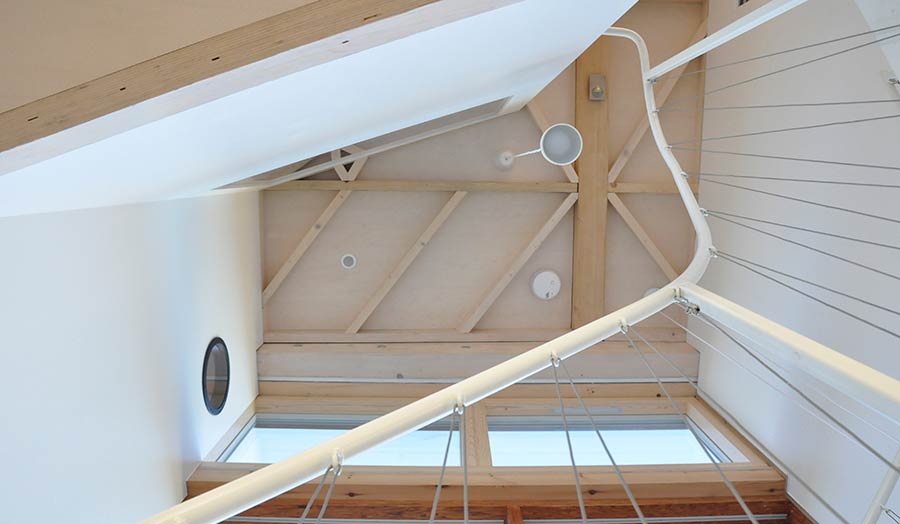 Form-Givers lecture series