In 2013-14, Cass Schools of Architecture and Design were invited to continue the successful work with Hayes' communities in 2012-13. David Brough, Chairman of Hayes Town Partnership said:
'The work that you have done on the Austin Road Estate has introduced imaginative ways of engaging with local people… In my view the project is of real benefit to the community."
Following the series of workshops and events on the High Street and around the Austin Estate in 2013, the new cohort of Architecture Studio 3 students received funding from Hillingdon Community Trust to host more events at the Austin Estate. These took place with Hillingdon Play Association in December/January, and were centred around 'play' as a form of active engagement and consultation.
Studio 3 designed and made 'Conversation Kits' to engage residents, including human chess (with Hayes Chess Club), CCTV game (with Austin Residents), sewing studio (with Austin Residents), Estate Postal Service (for Austin Residents), Austin Roaming Band (with Austin's children), Austin's Jukebox (Austin Residents) wind chimes and much more.
These pieces were developed into 'clubs' for the estate, such as the Austin Sewing Studio, Austin Carom Club, Austin Music Group, and a Gardening Club with Hillingdon Play.
The students used these engagements experience to develop their design briefs, which were presented to local partners for comment and development, and shown at the Hayes library over the Summer.
Live events and their related design proposals included: A regular slot on Hayes FM with Studio 3 as guest DJs and proposals for Hayes Radio Station Tower; Tuesday morning Austin Sewing Club which is now a constituted group funded by the HCT and proposals for the Austin Neighbourhood Centre; live performances at the Hayes Town Centre Bandstand and a proposal for the Hayes Music Academy, as well as numerous estate wide events that engaged with residents to develop Estate proposals that can be seen on Architecture Studio 3's webpage.
BA Jewellery and Silversmithing students were also invited to carry out more projects, following their successful work for Hillingdon Play Association last year. This time the project was funded by Councillor Gardener and his Hillingdon Ward budget. Jewellery and Silversmithing Studio 4 Assorted Jewels, Hayes YMCA and Cass Projects developed a brief to engage the YMCA residents as clients in a design project.
Jewellery and Silversmithing students hosted two workshops to develop the brief and design proposals, and worked in their studio to design, build and present a Mobile Information Point for the YMCA.
The final piece was presented by the Jewellery and Silversmithers to the YMCA at a screening event at the Old Vinyl Factory in June 2014.
The fruitful relationships are ongoing with Hayes, with client liaisons taking place through Cass Projects' Jen Ng. This year Studio 3 are developing work done on the Austin Estate, and bringing project into Hayes High Street. Jewellery and Silversmithing students have a charitable client who are commissioning a memorial for a high profile Charity Worker, to appear in the High St in 2015. We look forward to these, and other projects in Hayes!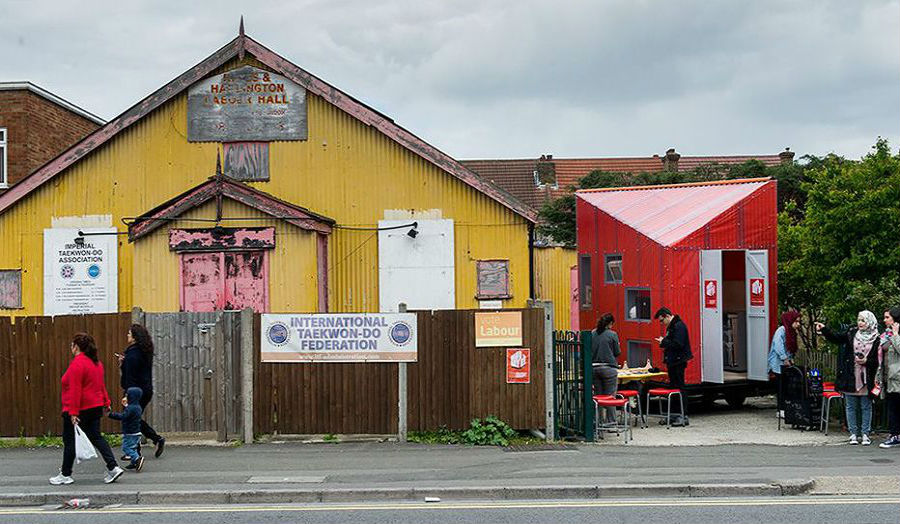 Images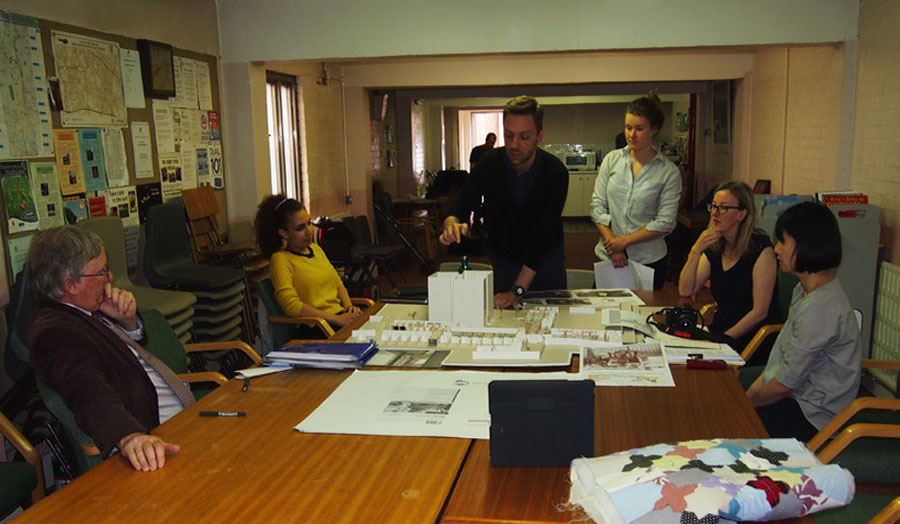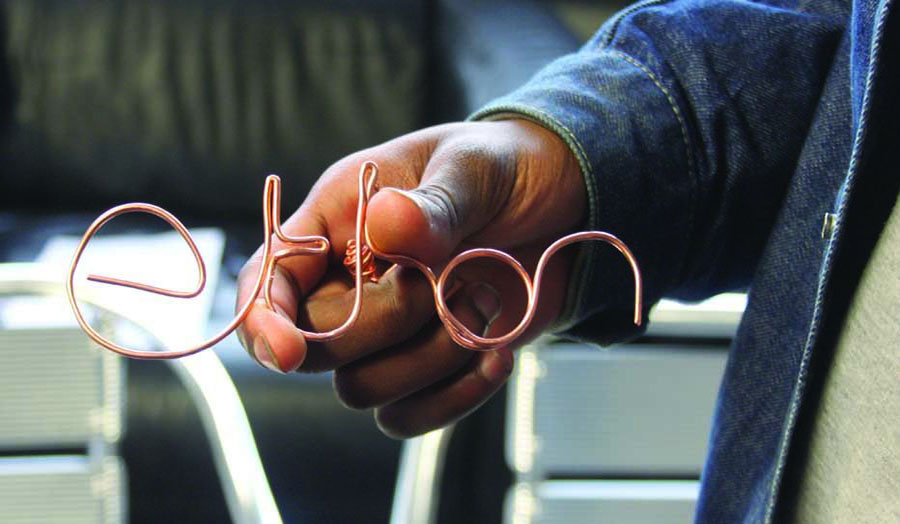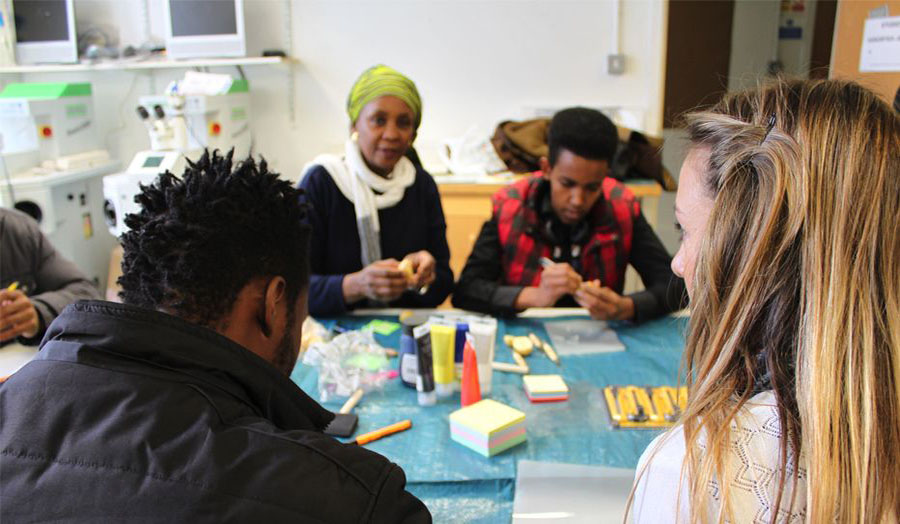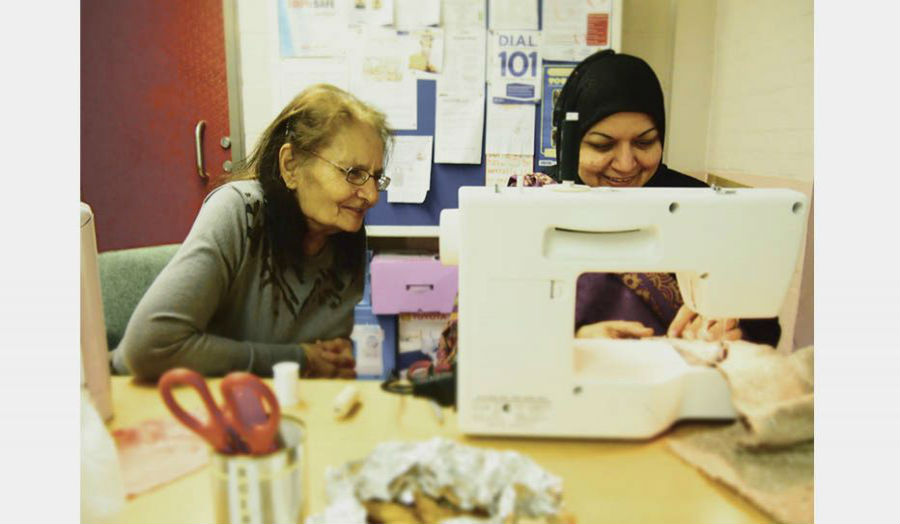 Human chess game at the Austin Estate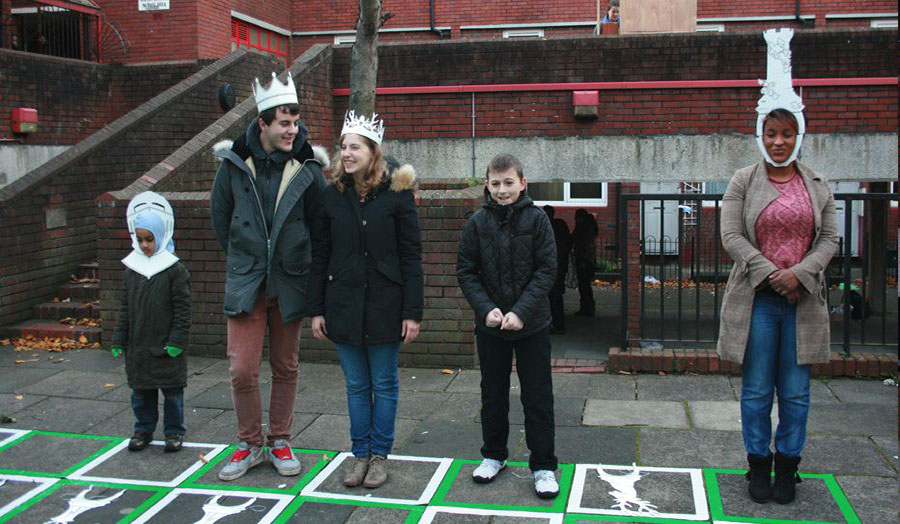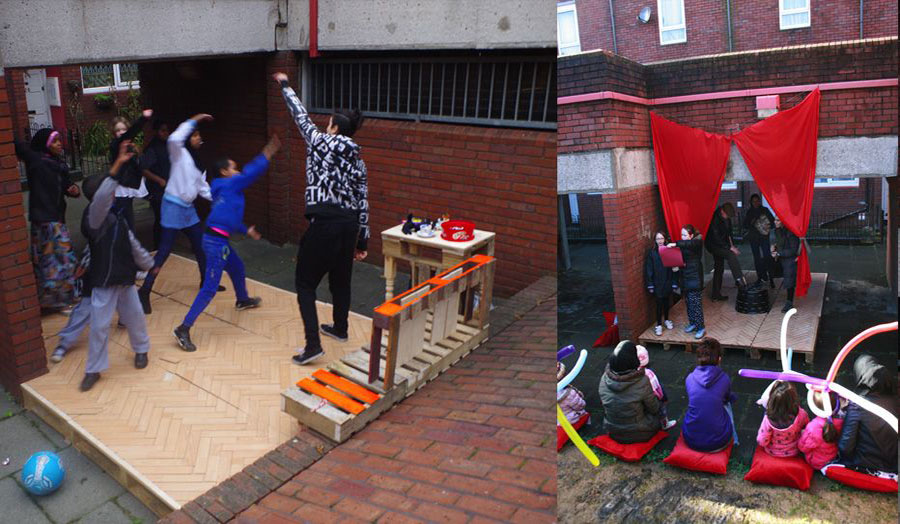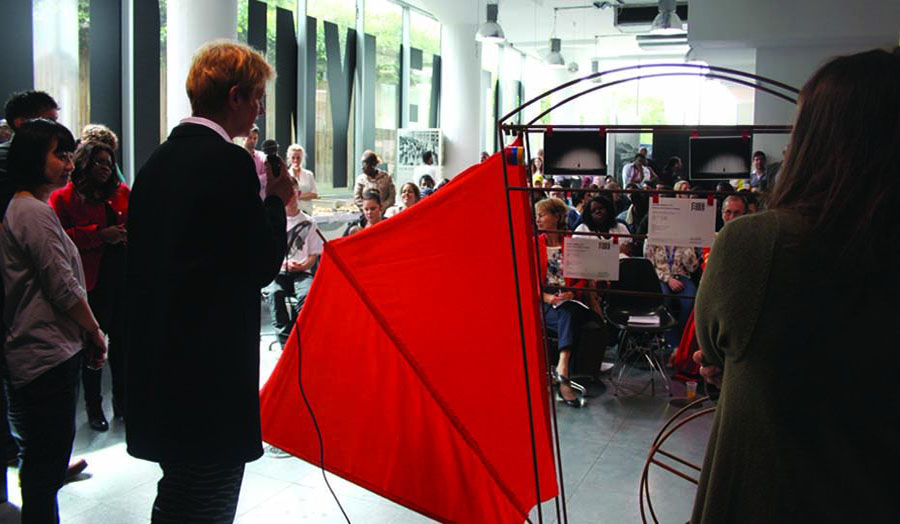 In 2012 John McDonnell MP (Lab, Hayes and Harlington) invited The Cass Schools of Art, Architecture and Design to propose and establish public arts and architecture projects in Hayes:
"We want to explore the potential for launching over the next few years a series of public arts projects in Hayes that could create a focal point for community activity."
As a response to this, The Cass Schools are developing the Made in Hayes programme, a series of public art, architecture and design projects initiated by Cass students that will take place in Hayes over the coming years. All projects will consider what great things have been, are being and will be made in Hayes, and generate ideas about how the town can continue to flourish.
So far projects include: Silversmithing and Jewellery students working with Hillingdon Play Association to produce designs and make 'gifts' as awards for Volunteer Play Ambassadors; MA Fine Art and Photography students working with the ex EMI factory site, Architecture Studio 3 working with Grow Heathrow and the Austin Estate to develop a community gardening initiative, and Spatial Planning and Urban Design producing a manifesto for Hayes about Hayes.
In December, MA Photography and MA Fine Art hosted an event at Hayes Bandstand, where they showed images of work they had captured at the ex EMI factory, and asked passers by 'Do you remember your first record?' John McDonnell MP brought along his record - Please Please Me by The Beatles, which was played on the Bandstand along with The Clash and Edith Piaf.
Architecture Studio 3 with Grow Heathrow and Hillingdon Play Association hosted a 'Talking, Playing, Growing' event at the Austin Estate where the students tested their 'Conversation Kits' to discuss Community Gardening. These had been developed through engagement with Abbey Gardens Community Garden in Stratford. Grow Heathrow provided teas grown on their gardens, and Hillingdon Play Association brought play equipment that included a slack line strung between trees on the Estate. This event started an engagement process with the Estate.
The projects have also recently negotiated the use of an empty Shop on Hayes High Street, which we hope to be inhabiting soon. This will be used as a base for projects to host conversations, workshops, exhibitions, and other events. Watch that space!