BA Architecture First Year Huguenots project
About the project
This project investigates design through the act of making; specifically of making a piece of furniture for a historic site in Shoreditch, East London.
For the project, first year architecture students studied crafts and making techniques that can be traced back to the arrival of Huguenot craftsmen in Shoreditch. They met Cass Makers and investigated their making processes in The Cass workshops. They used their observations to design a piece of street furniture for Shoreditch.
The outcome of the project was carefully made full-scale objects that respond to the material and making language of the observed processes. The Students met the following Makers at The Cass:
Mick Battley (Musical Instruments)
Jude Dennis (Upholstery)
Marianne Forrest (Jewellery and Silversmithing)
Fred Gatley (Ceramics)
Chris Hosegood (3D/Metalwork)
Pete Hufton (Woodwork)
Lewis Jones (Music and Technology)
Franco Marinelli (Upholstery)
Rob Naylor (Woodwork)
Richard Newark (Laser Cutting/Metalwork)
Simone Ten Hompel (Jewellery and Silversmithing)
Claire Whelan (Textiles)
The pieces relate to the human body as well as the urban situation (material, social, environmental) they have encountered in Shoreditch. Their final piece relates back, through the narrative they convey in their making process, to the places of inspiration and to the maker's workshop.
The pieces were exhibited at an event to celebrate the work and to say thank you to the Makers. This took place on 18 December 2014 in the Bank Space at Central House.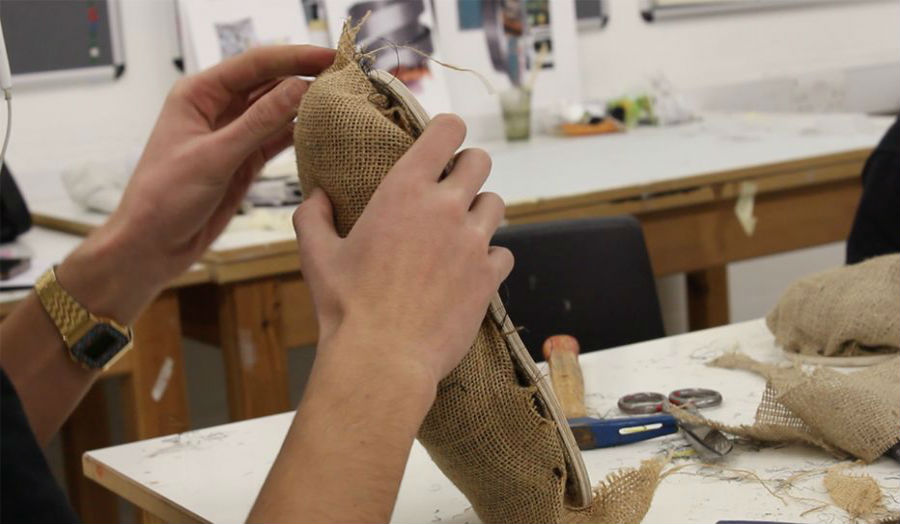 Making furniture film
Made by Cass Projects
Project images