Brazil Study Programme: Living in the City
The School of Architecture continues to co-ordinate the Brazil Study Programme to explore transformative outcomes for a new approach to urbanism and professional collaboration.
Brazil Study Programme
The Brazil Study Programme includes diploma unit 3 students working in São Paulo, exhibitions of student research and projects, seminars and publications as well as an emerging PHD programme.
The programme explores urban situations through observation and tests the spatial opportunities of these across all scales from strategy to detail through propositions.
In addition students and academics of architecture, young architects and emerging architectural practices from Brazil and the UK are encouraged to come together at stages early in their career to exchange ideas and develop long-term partnerships in order to encourage professional collaboration.
A new addition to the programme aims at providing work placement for UK architecture students in São Paulo from October 2013 and for Brazilian students in London from September 2014 and encourages cross-disciplinary collaborations between students and professionals that include Art, Architecture and Design research projects.
Two annual seminar/workshops held in London and in São Paulo form part of the programme. On the 20 May 2013 we discussed what the tabula non-rasa approach to urbanism developed in London in recent years can offer São Paulo as the discussions there are sharpening up in terms of radical and careful urban change. This autumn we will hold a workshop with Cass and Escola da Cidade students in São Paulo. As part of this we will open an exhibition of Cass projects set in São Paulo over the last two years by diploma unit 3 students.
In São Paulo Fernando de Mello Franco, Secretary for Urban Development within the new São Paulo government is contributing to the discussion alongside Escola da Cidade, FAUUSP and local architect practices and we will continue our studies of the modernist architectural legacy of the city through the work of Lina Bo Bardi, João Batista Vilanova Artigas, Paulo Mendes de Rocha and Oscar Niemeyer.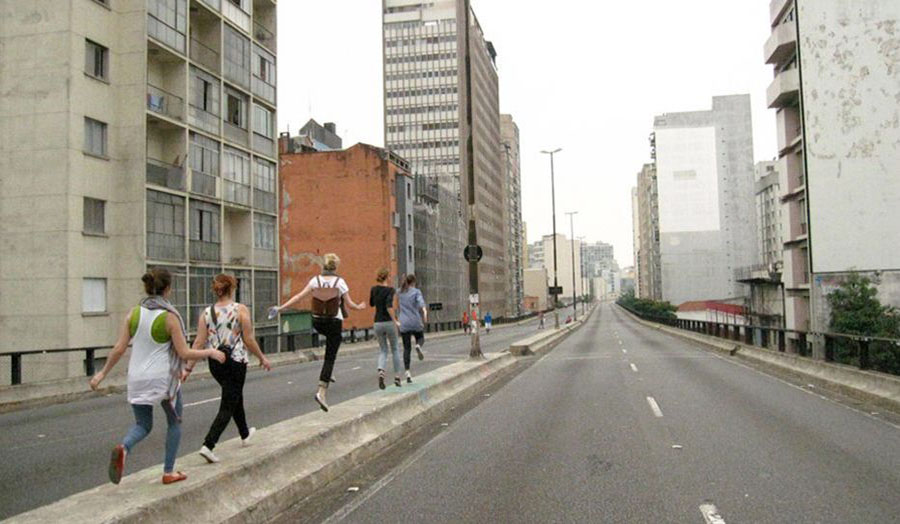 Images
Sao Paulo; city of neighbourhoods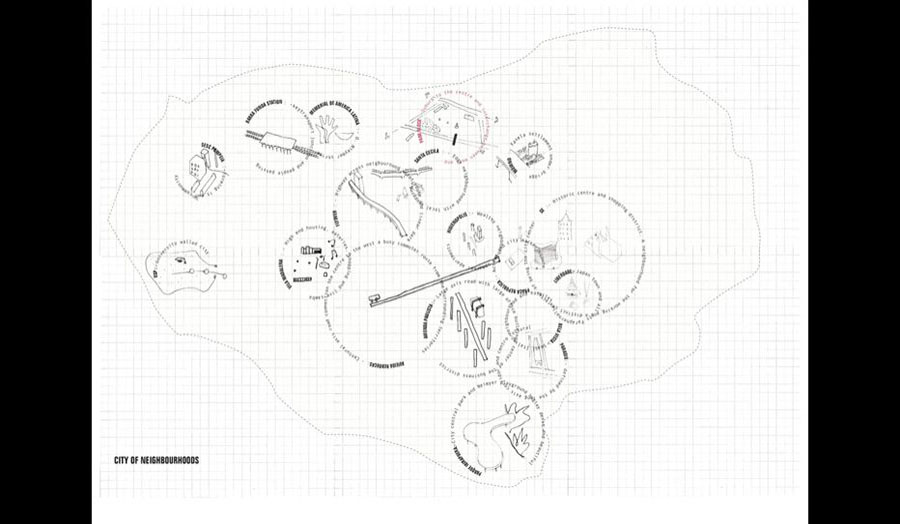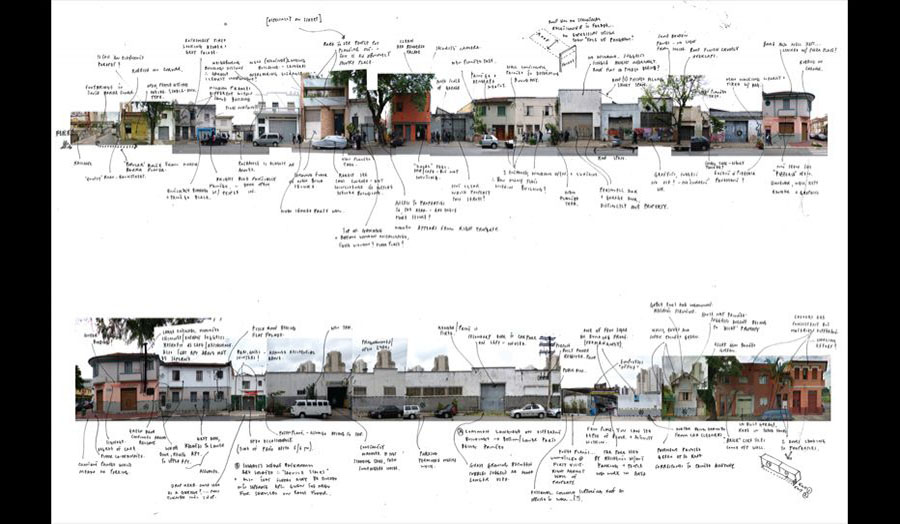 Episodes of publicness in Barra Funda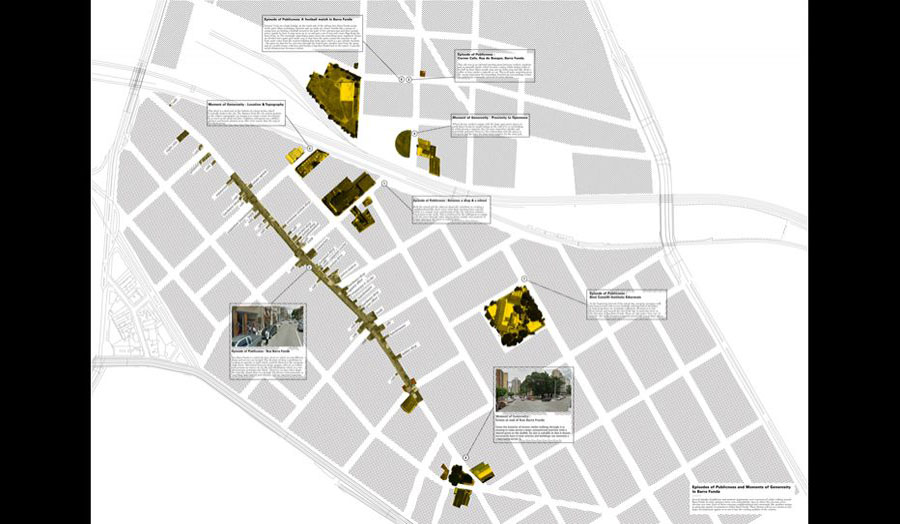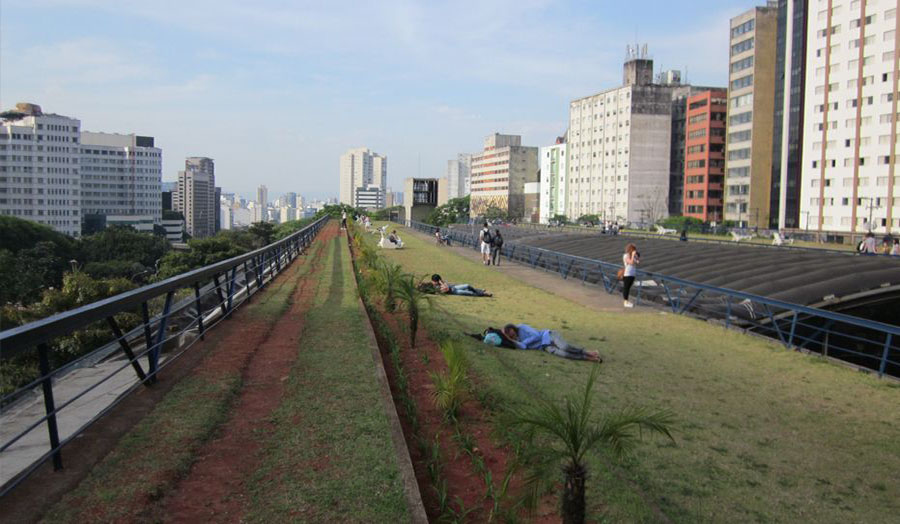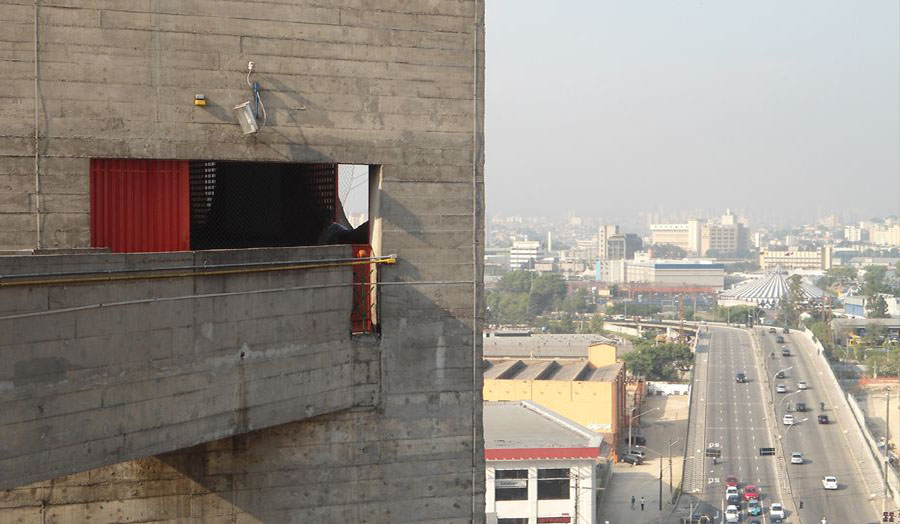 SESC Pompeia by Lina Bo Bardi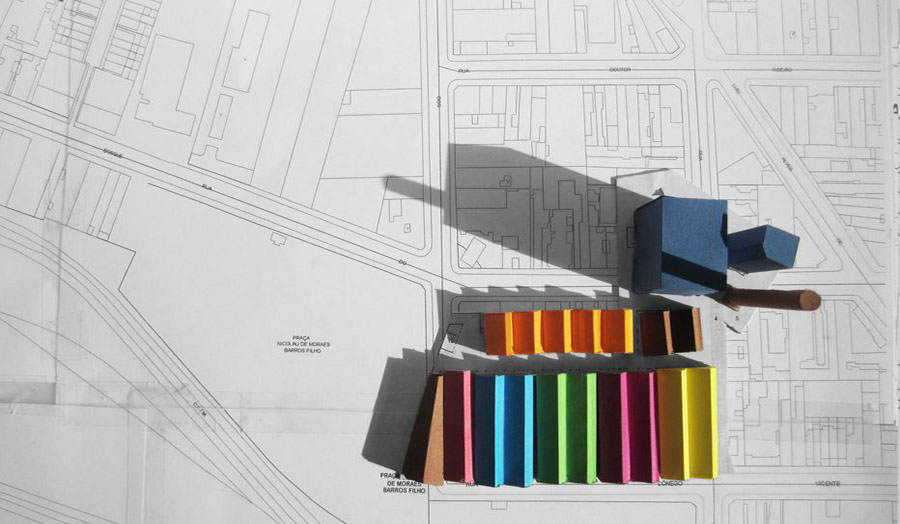 SESC Pompeia by Lina Bo Bardi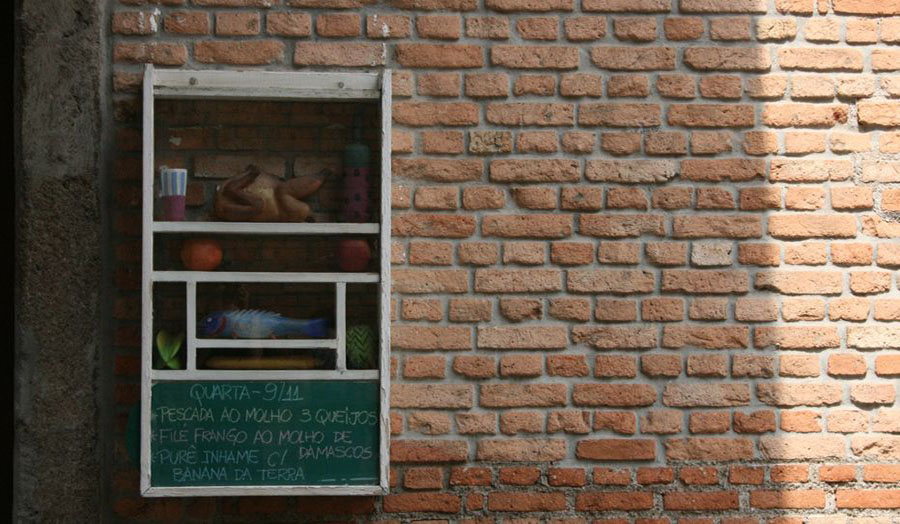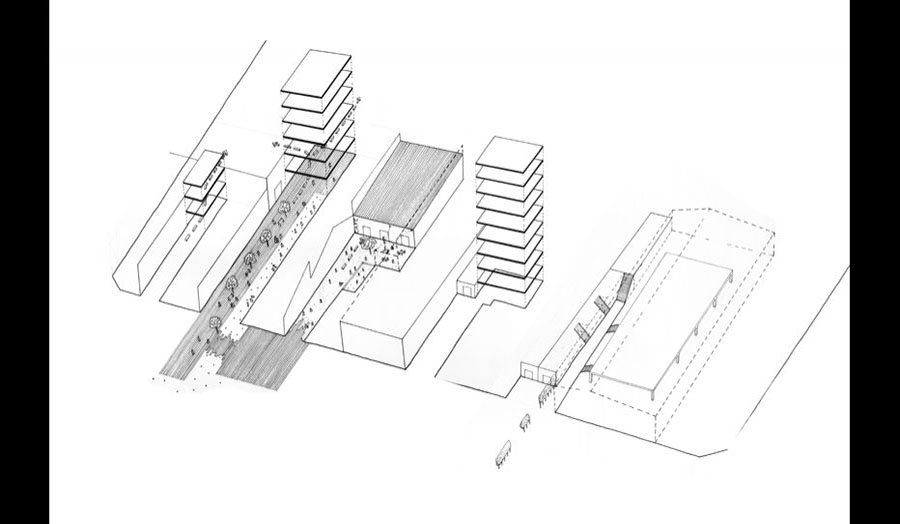 Prof. José Eduardo de Assis Lefevre explaining the historical development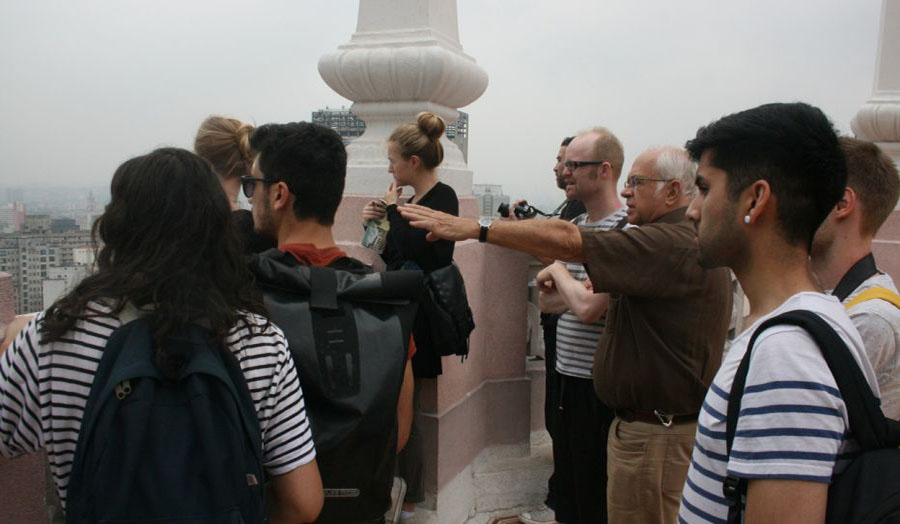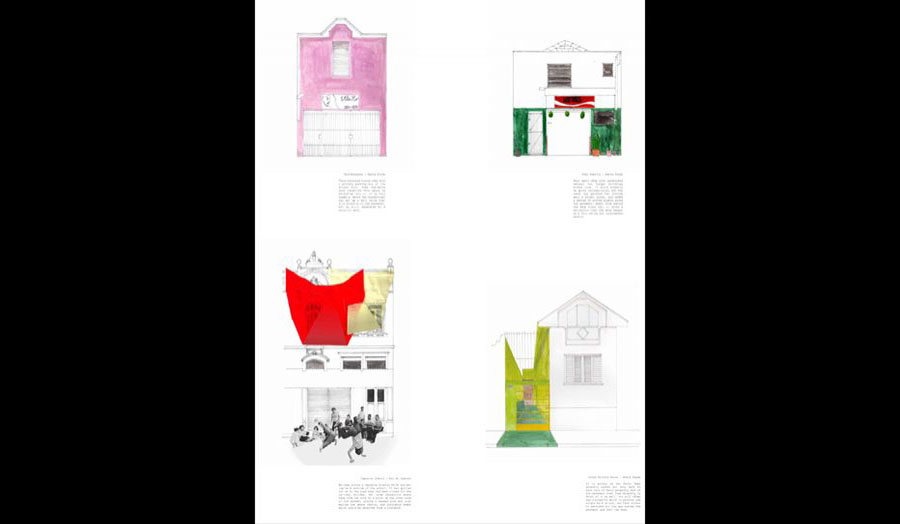 Corner cafes; behind the shutters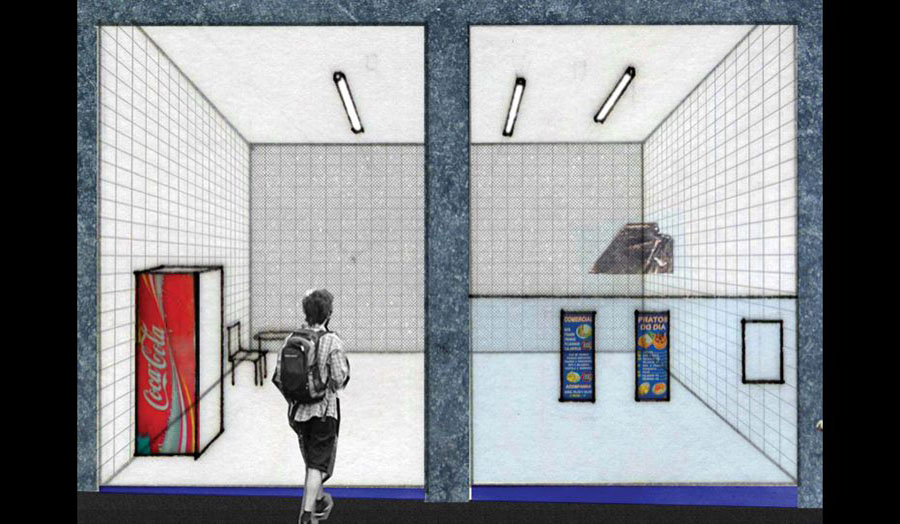 Domestic facade study model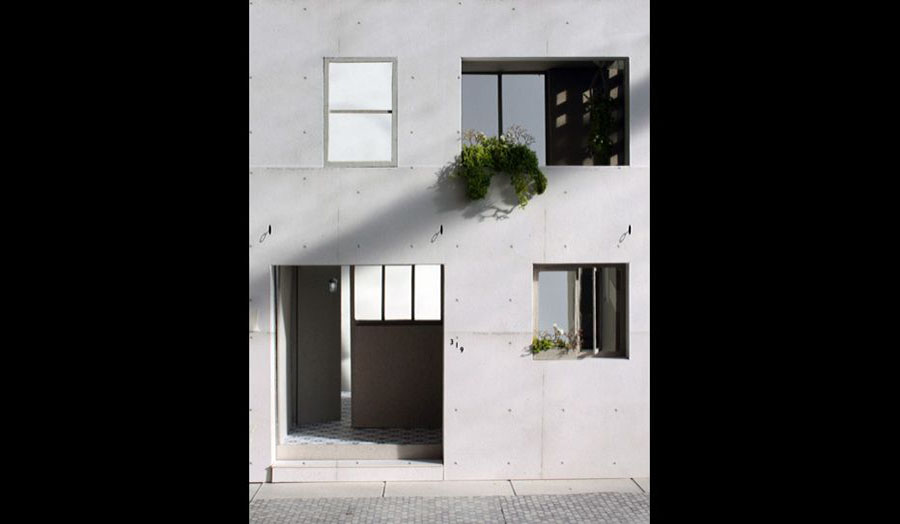 Barra Funda urban strategy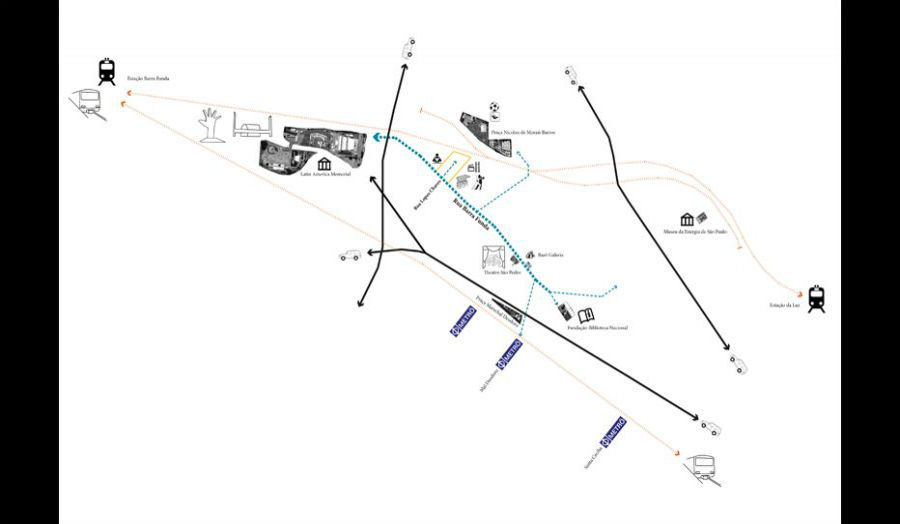 Existing warehouse section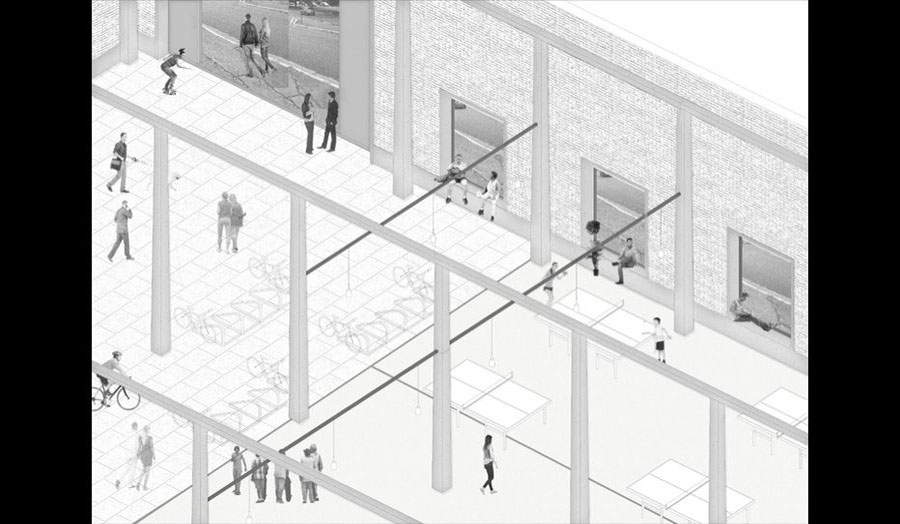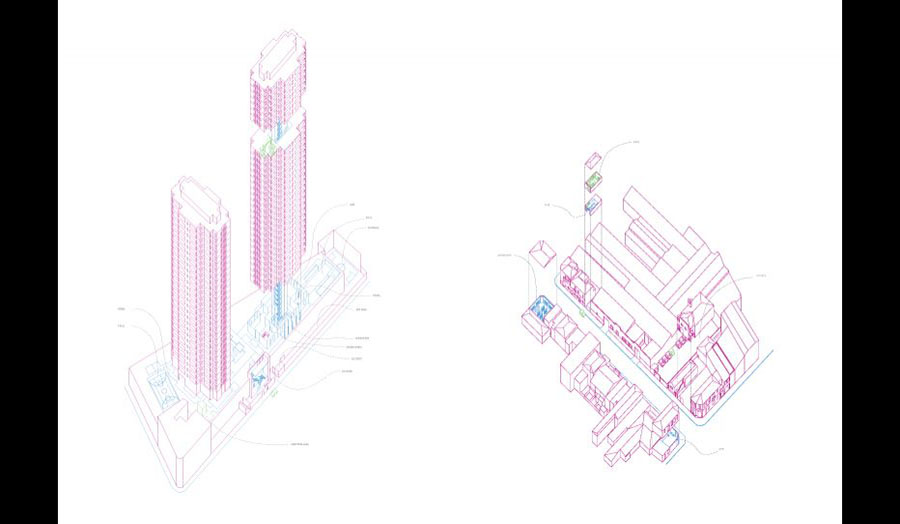 The Inevitability of Towers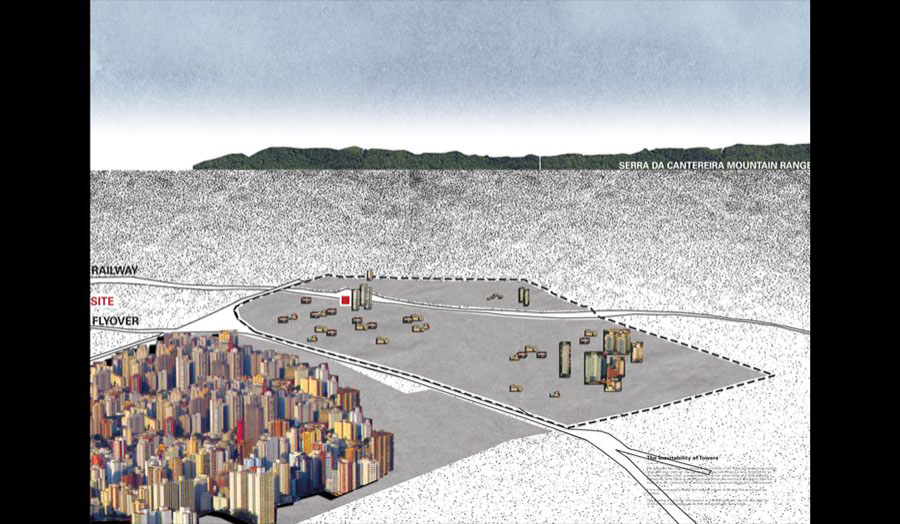 The Brazil Study Programme was initiated by deputy head Sandra Denicke-Polcher and Dann Jessen (director of East / diploma unit 3) in 2011.
Diploma unit 3 students taught by Dann Jessen, Julian Lewis and Richard Hall have been working in São Paulo since 2011 and study trips to São Paulo have included The Cass School of Architecture contributing to the teaching at Escola da Cidade which is our academic partner in Brazil.
The programme has developed from the first 2011 study trip to São Paulo, which focussed on regeneration projects identified with the Municipal Housing Secretariat in São Paulo (SEHAB), and through which Diploma unit 3 students over the last two years have worked on a live urban project in São Paulo as part of the regeneration plan developed by SEHAB. As part of the on-going professional dialogue about urban change based on live projects and academic research, students met SEHAB and the Brazilian practices involved in these projects in São Paulo.
In 2013/14 diploma unit 3 students will be exploring the latent opportunities for publicness and generosity within São Paulo's prevalent tower / plinth urbanism, set in the context of the city's currently under-performing centre. Proposals will have strong potential for influencing future attitudes towards development within the centre of São Paulo, and the potential role of these districts within the wider city.
The programme has already begun to encourage a shared dissemination of urban design education and approaches among students and professionals in São Paulo and London: a return visit by academics/professionals from the architecture school Escola da Cidade was supported by the Brazilian Embassy in December 2011. This visit allowed for the continuation of discussions that had begun in São Paulo by hosting a seminar and exhibition of work from the initial student visit.