There is growing evidence that artists with dyslexia experience heightened visual awareness. One artist who is taking this idea in a slightly different direction is London Met PhD researcher and artist Skye William Eade, who is exploring the link between artists with dyslexia and the notion of 'the sublime' in his research.
Tell us more about your PhD topic and why you chose it.
Having been diagnosed with dyslexia about 12 years ago, I was aware that this had some influence on my creative leaning and preference for the visual image. I was also becoming aware of an interest in sublime principles. So, I wanted to explore this further.
What does 'the sublime' mean to you?
The sublime is such a vast area in the arts. I relate to an 'otherness' of the sublime; this 'something out there' that we cannot fully grasp, or that sense of 'outsider' experienced by dyslexic artists and how this can inspire us to transcend the perceived limits of this learning difference.
Can you tell us more about the research methods you'll use to carry out your studies?
My PhD research is practice-based which involves discovering how my work can lead to new understanding of the artmaking process of dyslexic artists. I explore the making of my work using reflexive documentation such as audio and video diaries for example. I have also completed qualitative interviews using a semi-structured interview guide with a cohort of twenty dyslexic artist participants to explore their lived experience. The next phase of my research is a workshop to explore their artmaking process. The PhD will culminate with an exhibition of selected dyslexic artists work.
What real-world impact do you hope that your research will have?
With the scarcity of research on dyslexic artists, I hope that my research will make an important addition to the study of dyslexia and creativity.
In your own work, water seems to be a particular focus. Why is this?
I am fascinated with the mirror effect of water which I find most appealing especially the way it morphs perception. Water has also been used as a metaphor for transcendence.
What do you think having dyslexia has brought to your own work?
I believe that dyslexia is really about differences in perception, especially multisensory perception.
Tell us a little bit about yourself (where you're from, where you grew up)
I was born in Sheerness, a small town in the Isle of Sheppey, and moved inland at the age of seven. I grew up in the wonderful countryside up on the North Downs in Kent.
What brought you to London Met initially?
After finishing my master's degree, I felt I needed to proceed to PhD to further my understanding of my practice. Whilst studying master's in fine art in another university, some former colleagues brought the name of the famous art school in London Met to my attention. This sparked my interest to look for a PhD supervisor in London Met at its prestigious School of Art, Architecture and Design.
What does studying at London Met mean to you?
Being accepted in London Met and now studying for my PhD gives me the opportunity to pursue my passion and interest in exploring art and dyslexia. This is something that is very important to me as it is part of my identity. My entire life's work as an artist has brought me to London Met.
I understand you're affiliated with the University's Centre for Creative Arts, Cultures and Engagement (CREATURE). Tell us more about the Centre and what the benefits have been for you.
CREATURE's Deputy Director, Dr Jacek Ludwig Scarso, is also one of my esteemed supervisors. I attend many of the events of CREATURE and find this very relevant and supportive to my area of research. Many of the discussions and discourses in CREATURE forum are issues and trends in the field of art which are helpful in my PhD studies.
What is your biggest passion in life and where did that passion come from?
My entire adult life I have been passionate about art, and I think my diligence in this area has been inspired by my parents' diligence and commitment in life.
What drives you?
I have always been driven by the freedom and autonomy that comes with making art in these times. Despite the adversity faced by artists like myself, I have remained faithful in pursuing this passion.
What's the proudest moment in your life?
My proudest moments are usually linked to creation – whether it be my children or my work.
Tell us a little bit about your interests outside of uni and why they are important to you.
I try to maintain a healthy lifestyle. I regularly practice a yoga routine and meditation. I also like to run. I love the outdoors and recently, I have just learnt to drive so I wish to do road trips and explore the UK independently.
What's next after your PhD?
I am not entirely sure what is next after the PhD. I wish to further explore dyslexia and art, as a practicing artist and researcher.
Do you have any advice for anyone else considering research at London Met?
I believe that London Met offers fantastic opportunities to pursue research in your field. Immerse yourself. Join every opportunity that London Met has to offer. There's so much going on. London Met offers a vibrant experience to student life.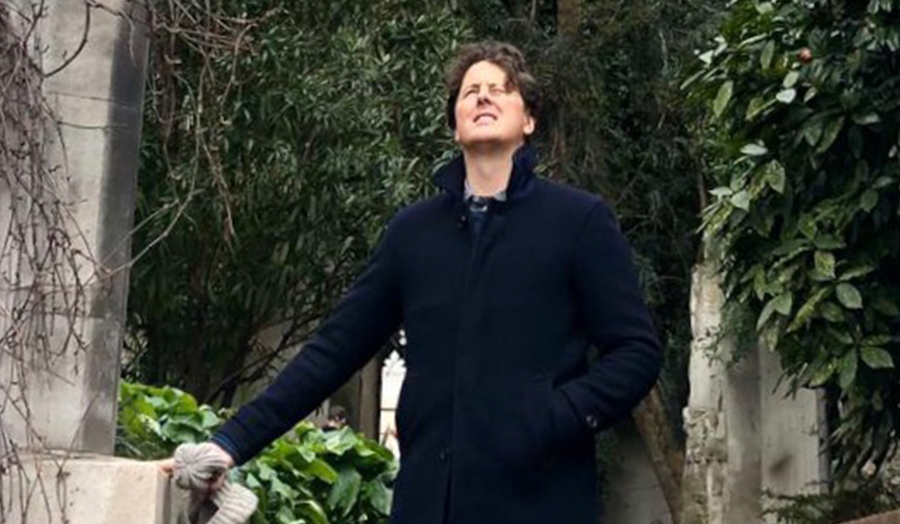 "With the scarcity of research on dyslexic artists, I hope that my research will make an important addition to the study of dyslexia and creativity."