Kamlesh Jain completed his MSc in Sports Therapy from London Met, and discusses his next steps following his degree.
Can you explain what you've been up to since graduating from London Met?
After successful completion of my MSc in Sports Therapy from London Metropolitan University with a merit in 2010, I worked with a sports injury clinic in Chennai, India where I gained valuable hands-on experience with the skills I had learnt at London Met.
Can you tell us more about how you moved into cricket?
After the work at the sports injury clinic, I was offered the job of Head Sports Physiotherapist at the Cricket Association of Bengal for the Senior Bengal Cricket team in 2011. I have successfully completed four seasons with the Bengal team in major domestic tournaments and given my expertise to several national and international players. My major break came in January 2012 when I was offered the physio job for the Kolkata Knight Riders (KKR) in the Indian Premier League (IPL) team camp. Happy with my work at the camp, I was subsequently offered the role of an assistant physiotherapist for the Kolkata Knight Riders for the main IPL season in 2012 which KKR emerged as champions and I have been associated with KKR since then.
What aspects of your study at London Met were most useful?
I am grateful to London Metropolitan University for helping me lay a strong platform for my challenging career. My experience at London Met was thoroughly enjoyable. A variety of teaching methods were used – such as case studies, group discussion and use of modern audio-visual equipment at the state-of-the-art Science Centre. I have several wonderful memories, but the ones I would cherish the most are my scientific paper presentation at the Society of Sports Therapy conference and my clinical placement at the Middlesex County Cricket Club.
Thank you London Met.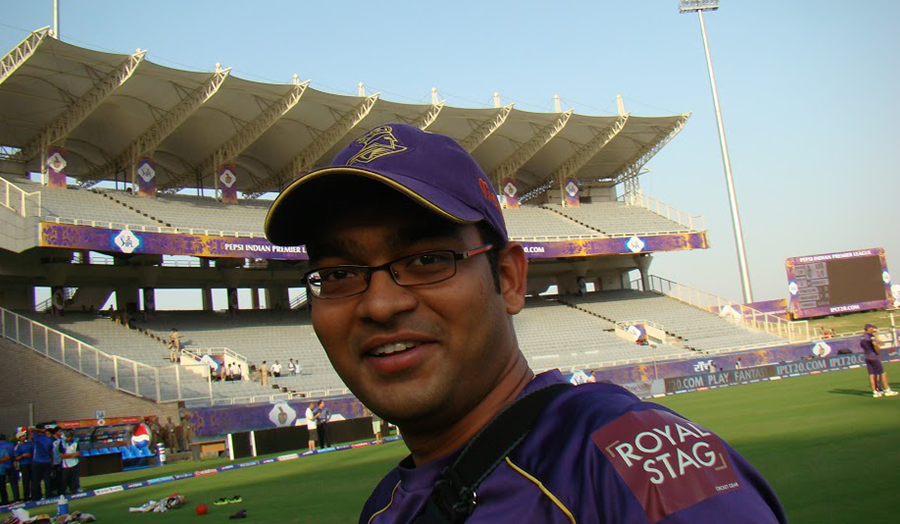 Photos of Kamlesh Jain