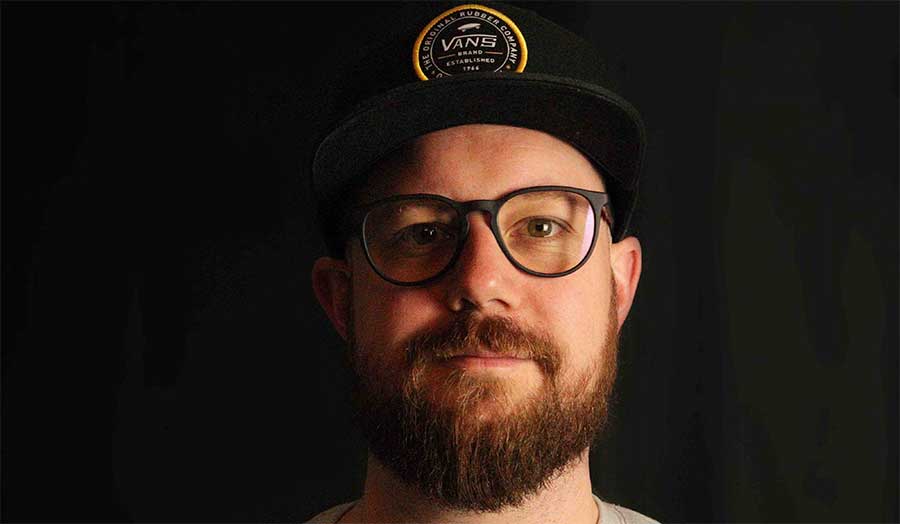 Stephen Good
Stephen Good is a Senior Lecturer in Music Production and Course Leader for the Music Technology and Production BSc (Hons). Stephen also actively works in the industry as a producer and is a member of the Music Producers Guild (MPG) and the Audio Engineering Society (AES). Stephen is also a song writer and musician, releasing music with Mere Martyr.
Stephen is an alumnus of London Metropolitan University, having received his BSc (Hons) for Music Technology (Audio Systems) in 2009.
Since graduating, Stephen's career in the industry has included both recording and mix engineering as well as producing, having had the privilege to work with artists and producers including Kate Nash, Tom Biller and William Rees (Mystery Jets).
Stephen has previously been a feature writer for Drummer Magazine in the UK, guest writing articles on Modern Drum Recording Techniques, including cutting edge methods for recording, production and mixing.
Stephen joined the staff at London Met in 2016 as a lecturer in Music Production.
As an active musician himself, he has performed across the UK and Europe, supporting bands and artists including Pete Doherty (Baby Shambles, Libertines) and Supergrass. He continues to take an active role in the industry, consulting at a studio in East London, with clientele including The National, Slaves, Tom Odell and FKA Twigs, to name a few.
Stephen's teaching ranges across practical, theoretical and contextual modules, with a keen focus on employment outcome. Stephen teaches the technical aspects of music production, including mixing and mastering, as well as songwriting and arranging. He also covers the music industries and cultural and social implications of popular music, including social media representation and marketing for musicians.
Stephen's interests include songwriting, live music, designing and building synthesisers, music production, recording and mixing. He consistently expands his repertoire of production techniques and music industry knowledge through continued research and experimentation.
Stephen is an experienced guitarist, both with live and studio work, and he enjoys collecting and restoring Fender guitars and vintage instruments.