Dr Roberta Cordeiro is an Academic Mentor (Biosciences) and an Early Career Researcher with the School of Human Sciences. Dr Cordeiro is currently co-supervising two Biosciences PhD students.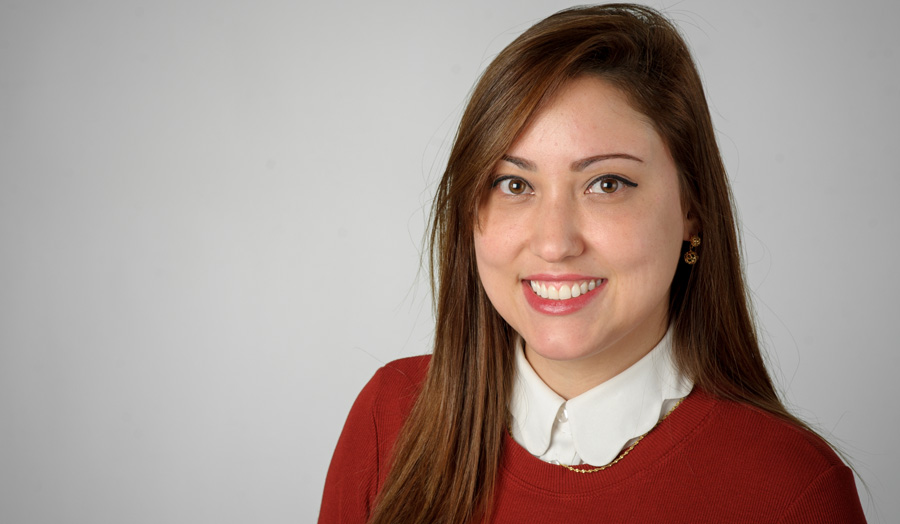 Roberta Cordeiro
Dr Roberta Cordeiro is an Academic Mentor (Biosciences) and an early career researcher at London Metropolitan University. She has been working with undergraduate students to improve their study and academic skills since January 2016.

Roberta is a Biomedical Science BSc degree holder (accredited by the IBMS), and has also completed her PGcert teaching qualification with a published article entitled 'Blood science module assessment redesign: utilising technology to assess competency in students' practical skills development''. At the moment she is working towards the corrections of PhD studies, an example of her work has been recently published, an article titled 'Technical Challenges of Working with Extracellular Vesicles'. In order to contribute towards this research field and to promote London Met, Roberta has attended various conferences and workshops and has had her work revised and published within the UK, Europe and the Americas.
Roberta is a well known individual to all Biosciences students due to the nature of her position. She provides subject-specific academic support to the whole syllabus and assignments, with a holistic cross-modular perspective and a focus on different learning styles. Her research interests lie in the area of extracellular vesicles, their characterisation and potential role as delivery vectors.
Dr Roberta Cordeiro
Biosciences Academic Mentor and an early career researcher
freezorr@staff.londonmet.co.uk
London Metropolitan University
Cellular and Molecular Immunology Research Centre
School of Human Sciences
166-220 Holloway Road London N7 8DB
UK T12-04 North Campus (Tower Building)
Tel: (44)- 207-1332912