Jolanta Cerniauskiene is a Fashion Technical Demonstration for the Fashion BA course at the School of Art, Architecture and Design.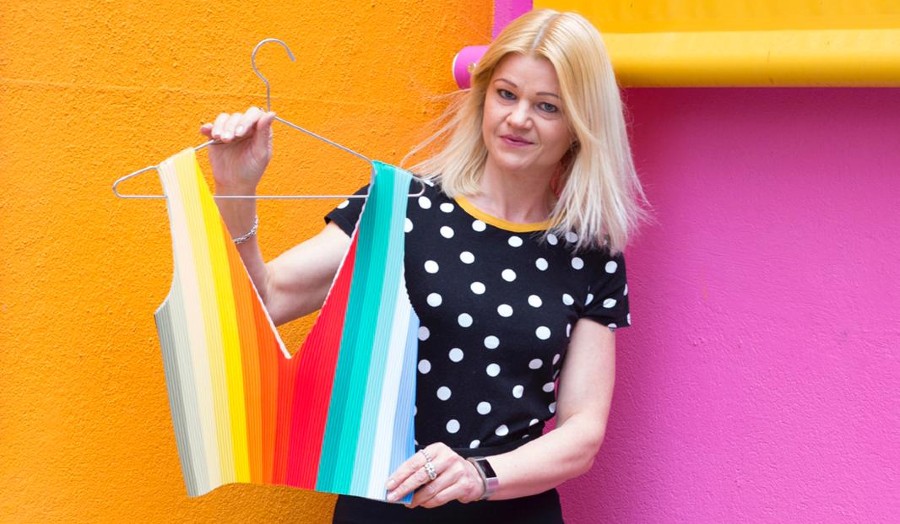 Jolanta Cerniauskiene
Jolanta is a qualified and professional Fashion Technical Demonstrator having gained 25 years fashion industry experience. She has for over 12 years been working for top couture designers, such as Zandra Rhodes, Eley Kishimoto, Kitty Joseph amongst others, and prior to this has experienced 10 years working for major high street brands. She is currently the tutor in "Couture Techniques", at The Fashion & Textiles Museum, London.
Jolanta has an advanced knowledge of all sewing techniques and adaptable to a variety of fabrics, from high performance materials to luxury silks, she has a meticulous understanding of garment cut, construction and finish, combined with an excellent working knowledge of a wide variety of domestic and industrial sewing machines. Throughout her 25 years spent working in the fashion industry, Jolanta has acquired invaluable experience, which she is passionate about sharing with each and everyone of her students.