Jennifer is an associate lecturer, teaching on mental health and public health-related postgraduate modules.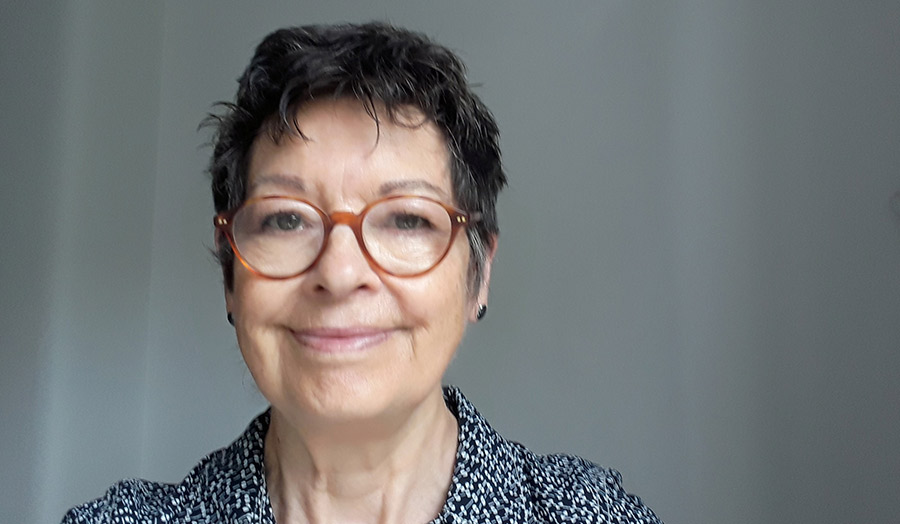 Jennifer Newton
Jennifer Newton is an experienced researcher, project manager, lecturer and academic manager. She began her career in the voluntary sector and in the Health Education Authority, on projects related to public health, mental health, primary care and on multi-agency working in community care. She joined London Met to teach across the health and social work areas on issues related to support planning, service delivery and management. The applied nature of the programmes and relevance to needed skills and expertise led to several core modules being commissioned by mental health trusts and local authorities – for example, on vocational rehabilitation, social work management, housing and inclusion.
Her early research and publications were influential in UK policy and were disseminated through national conferences organised by Jennifer in collaboration with the Department of Health, Royal Colleges and voluntary sector organisations. One of these was revised and updated and published as a new text in 2012, entitled Preventing Mental Ill-health: informing public health planning and mental health practice (Routledge).
Now retired from her last full-time senior management post at London Met, Jennifer teaches part-time here on mental health and public health-related postgraduate modules.
She has a BA, an MA and a PhD from Manchester University in psychology/education, a PGCE and a DipHE. She is a member of the Section of Preventive Psychiatry, the World Psychiatric Association and a reviewer of submissions to the British Journal of Social Work, and of funding applications to NIHR (the National Institute for Health Research).
Jennifer teaches students on the Initial Teacher Education programme, and those on a professional youth and community work programme, on mental health and wellbeing, and trauma-informed practice. She also teaches students of public health.
One of her later roles at London Met included work with criminology and policing, and in 2019 she (and colleagues from the now-closed John Grieve Centre) organised a one-day event here involving nearly 200 participants from local authorities, community groups, young people's organisations and individuals, and senior police officers, to review progress after 20 years on the recommendations from the Stephen Lawrence Inquiry.
Formerly she was a Member of the Executive Committee, Westminster MIND, and Chair, Operations Committee, Mosaic Homes; and Chair of Good Practices in Mental Health (now closed).
Books
Newton, J (1988) Preventing Mental Illness. London: Routledge
Newton, J (1992) Preventing Mental Illness in Practice. London: Routledge
Jenkins, R, Newton, J and Young, R (1992) The Prevention of Depression and Anxiety: the role of the primary care team. London: HMSO
Newton, J, Ryan, P, Carman, A, Clarke, K, Coombs, M, Walsh, K and Muijen, M (1996) Care management: is it working? Report of a four-site study London: Sainsbury Centre for Mental Health
Newton, J (2012) Preventing Mental Ill-Health: informing public health planning and mental health practice, London: Routledge
Chapters
Newton, J and Craig, TJK (1991) 'Prevention' in Bennett, DH and Freeman, HL (Eds) Community Psychiatry. Edinburgh: Churchill Livingstone
Newton, J (1995) Preventive approaches to mental health. In Health Promotion in Primary Care: the way forward. London: Health Education Authority
Newton, J (1998) Policy and practice in Britain: what future for prevention? In Killoran Ross, M and Stark, C. (eds) Promoting Mental Health, Ayrshire, Scotland: International Mental Health Promotion Conference Committee
Newton, J and Campbell, K (1999) The involvement of service users in Freeman, H (ed) Century of Psychiatry. p318-321, Mosby Wolfe
Newton, J (1999) Psycho-social approaches to the prevention of depression. In Christodoulou,GN, Lecic-Tosevski, D and Kontaxakis VP (Eds) Issues in Preventive Psychiatry, Karger Switzerland
Newton, J (2007) two chapters: 16: Mental Health and Mental Illness; 12: Managing Care in the Community, in Adams, R (ed). Foundations of Health and Social Care. Palgrave
Newton, J (2011) Chapter 22 Parental Mental Health and Child Well-being, in Adams, R (ed) Working with Children and Families, Basingstoke: Palgrave Macmillan
Newton, J (2016) Health, in Isaacs, S (ed) European Social Problems. London: Routledge
Commissioned reports
Newton, J (1998) Evaluation of Flexicare. Final Report to Westminster City Council and Westminster Association for Mental Health
Newton, J et al (1999) Quality of Care at Bruce Grove. Report to New Islington and Hackney Housing Association
Newton, J et al (1999) Quality of Care at Aberdeen Park. Report to New Islington and Hackney Housing Association
Parry-Crooke, G, Oliver, C and Newton, J (2000) Good Girls: surviving the secure system. London: WISH/UNL
Papers and articles
Newton, J (1995) Researching the front line. Communicare No 5 p6
Newton, J, and Ryan, P (1995) Who takes up the Griffiths Challenge? Care Plan 1 (4) June p28-30
Newton, J (1995) Morale Matters. Community Care Nov. 23-29 p26-7
Walsh, K and Newton, J (1995) Luck or Judgement? Community Care Nov 30-Dec 6 p22-3
Newton, J (1996). Care Management: different models - different practices. In Mental Health: reports of seminars 1995. SE Institute of Public Health
Newton, J (1999) Flexible Friends. Health Services Journal September 23 p24-5
Newton, J and Parry-Crooke, G (2002) Women patient's views of secure psychiatric services Nursing Times (Jan 24th) 98 no 4 p 41-3
Ryan, P and Newton, J (1996) Mental Health. Research Matters (2) p31-6
Ryan, P and Newton, J (1996) Care planning: the unequal partnership. Care Plan 3 no1 p20-23
Lecic-Tosevski, D, Christodoulou, GN, Hosman, C, Jenkins, R, Newton, J, Rajkumar, S, Schmolke, M (2003). Consensus Statement on Psychiatric Prevention. The Sections' Newsletter, 6, 6-8.
Newton, J and Fitzpatrick, M (2005) What about your Irish patients? Editorial British Journal of General Practice September
Newton, J and Browne, L (2008) How fair is Fair Access to Care? Practice 20, 4: 235-49
Newton, J (2015) Preventing Mental Illness needs to start in childhood. Editorial Brit J of Gen Practice April 65 (633)
Newton, JA, Harris, TO, Hubbard, K and Craig, TKJ (2017) Mentoring During the Transition from Care to Prevent Depression: Care Leavers' Perspectives Practice: Social Work in Action 29 (5) 317-330
Newton, J, Crego, J, Hye, A and Grieve, J (2019) The Stephen Lawrence Inquiry 20 years on. What have we learnt? What still needs to be done? Report to delegates. John Grieve Centre, London Metropolitan University
Dr Jennifer Newton
Associate Lecturer, School of Social Professions