Ioannis' early career started in tourism, hospitality and events management. He has also worked in marketing and sales and has significant experience in Intellectual Property (trademarks) and business start-ups.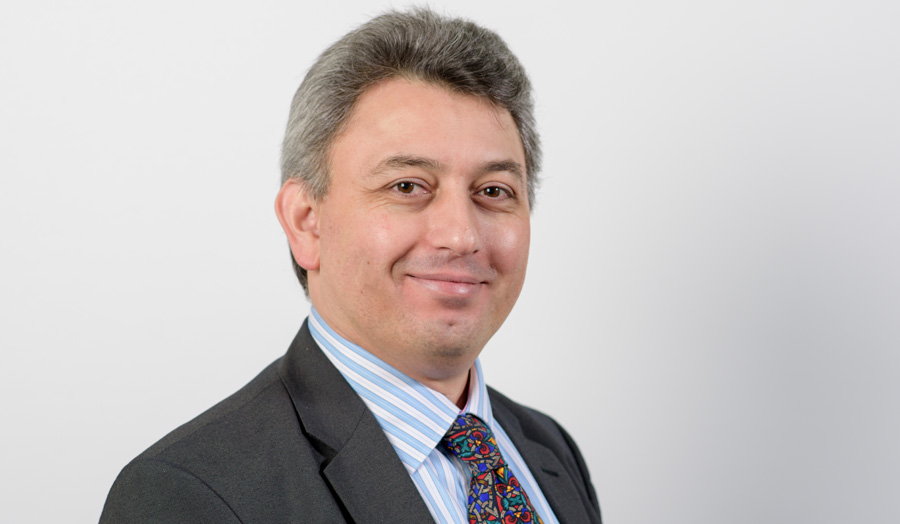 Ioannis Soilemetzidis
During Ioannis's career in higher education, in addition to teaching, he has led student retention initiatives, international student recruitment and academic partnerships. He also has extensive knowledge of transnational education, academic collaborations and quality assurance issues (in the United Kingdom and internationally). Ioannis is a Fellow of the Higher Education Academy/Advance HE (FHEA), a PRINCE2 certified professional practitioner and a Fellow of the Chartered Management Institute (FCMI). Moreover, he has consultancy, business development and research analysis and publication experience.
Ioannis is the course leader for International Events, Leisure and Tourism Management MSc and partnerships academic link tutor for overseas academic partnerships.
Ioannis is a course leader, module leader and a personal academic tutor, he has extensive teaching and learning experience in more than six UK Higher Education Institutions. He has taught a variety of subjects and modules such as international business, management, marketing, tourism, events, leisure, fashion, international and political economy, both at undergraduate and postgraduate level, in relation to various programmes. Ioannis has also supervised postgraduate and undergraduate dissertations and research projects, for students based in the UK and overseas. Ioannis has a strong interest in research and students' skills related to teaching and learning subjects.
Soilemetzidis, I. (2016) Technology disaster response and recovery planning, by Mary Mallery, Reviewed in: Library and Information Research, Vol.40, No.123, pp. 111-112
Buckley, A., Soilemetzidis, I. and Hillman, N. (2015) The 2015 Student Academic Experience Survey, HEPI number 76/The Higher Education Academy
Soilemetzidis, I., Bennett, P. and Leman, J. (2014), The Postgraduate Taught Experience Survey (PTES) 2014, The Higher Education Academy
Soilemetzidis, I., Bennett, P., Buckley, A., Hillman, N. and Stoakes, G. (2014) The HEPI–HEA Student Academic Experience Survey 2014, The Higher Education Academy/HEPI number 67
Soilemetzidis, I. and Dale, C. (2013) Student retention in UK higher education: Exploring the link between entry grades and attrition trends, European Academic Research, Vol. 1, Issue 8, pp. 2326-2349
Soilemetzidis, I. (2011) Journalism and developments in UK higher education, The Journal, magazine of the Chartered Institute of Journalists, pp. 14-15
Soilemetzidis, I. and Gillingham, D. (2008) English language, higher education marketplace and business education: the Trojan horse of internationalisation? Forum EAIE Vol.10, No.3, pp. 28-31
Gillingham, D. and Soilemetzidis, I. (2008) Business and English, Global Study Magazine, Business, Issue 15, 2008, pp. 23-25
Soilemetzidis, I. (2008) Greece: educational issues, outgoing students and recognition of foreign degrees, Forum EAIE Vol.10, No.1, pp. 22-25
Ioannis has a number has expertise in the United Kingdom and global higher education issues. He is available to offer support and cooperate on:
issues concerning student Recruitment, integration and retention
Transnational Education (TNE), internationalisation, approval events and validation visits
research and Collaboration, both Academic and Industry based
consultancy projects
guest lectures, and teaching and learning activities
academic and validation advisor, external reviewer, a panel member and committee work
intellectual property (trademarks), Entrepreneurship/Business Start-ups
quality assurance in Higher Education
Conference contribution
Soilemetzidis, I. (2016) Student retention in higher education (HE), Bourdieu sociological theory and Ishikawa diagrams: exploring potentials and possibilities, a framework analysis, EdD Colloquium "Academic Voices", School of Education, Oxford Brookes University
Soilemetzidis, I. (2015) Student Retention in Business Schools: Using Surveys to Enhance Understanding and Communication? Association of Business Schools: Learning, Teaching and Student Experience Conference, York