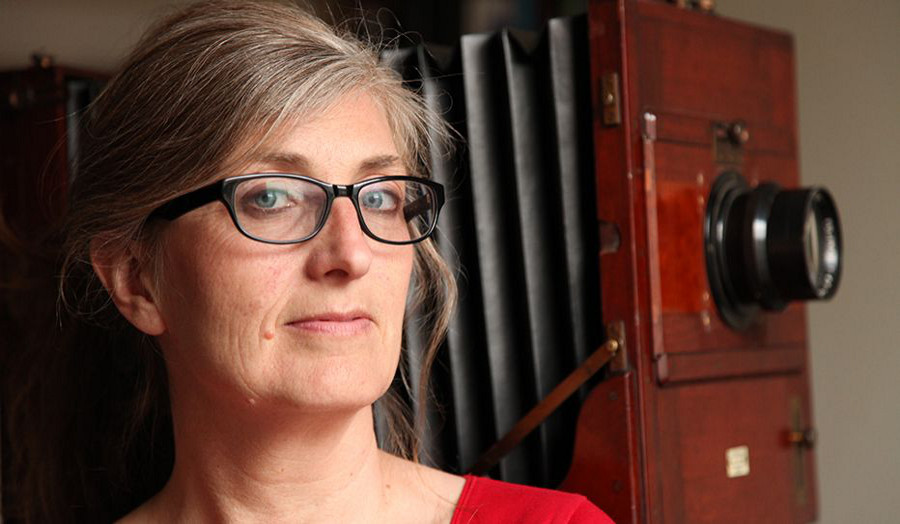 Heather McDonough
Heather is an artist-photographer, she has exhibited widely in the UK and in the USA, France and Amsterdam. She studied for her BA in Graphic Design at Middlesx University and then Photography at London Guildhall University (now London Met) in 1987-1990. She has an MA in Drawing from Wimbledon School of Art (1996-98). Heather has also been commisioned by galleries and museums to run participatory portrait projects, leading to commissions from a range of community projects and workshops. Her work is about family and memory, exploring this through multiple images, installation and making photobooks.
Aside from her own work, which is often sequence-based, she edits photos for a variety of clients including artists' monographs published by Chris Boot, Prestel and PhotoWorks.
Heather's work—often portraiture, but also installation-based—is concerned with the process of photography. She runs a colour darkroom in her Hackney studio where she produces her own prints. Recent work includes World in London at the Photographers Gallery, London Moves East at the London Transport Museum, Mapping the Changes at Hackney Museum and 10-11 at the V&A Bethnal Green Museum of Childhood. Her sequence September Song was selected for evening screening at the Arles Festival of Photography in 2011.
With over 20 years' teaching experience (including London College of Fashion, Anglia Ruskin University, Northampton University and Thames Valley University) Heather has taught at BA and MA level on a variety of photography, graphics and fine art courses.
Heather runs portfolio reviews and organise the annual PhotoMonth Open exhibition.
Heather enjoys teaching all photography processes, especially, darkroom techniques, colour printing and alternative printing processes.