Hazel the Course Leader for the Master's in Business Administration (MBA) and the MBA with Professional Development both in the UK and overseas. This involves working with the students in the UK and those enrolled with overseas partners.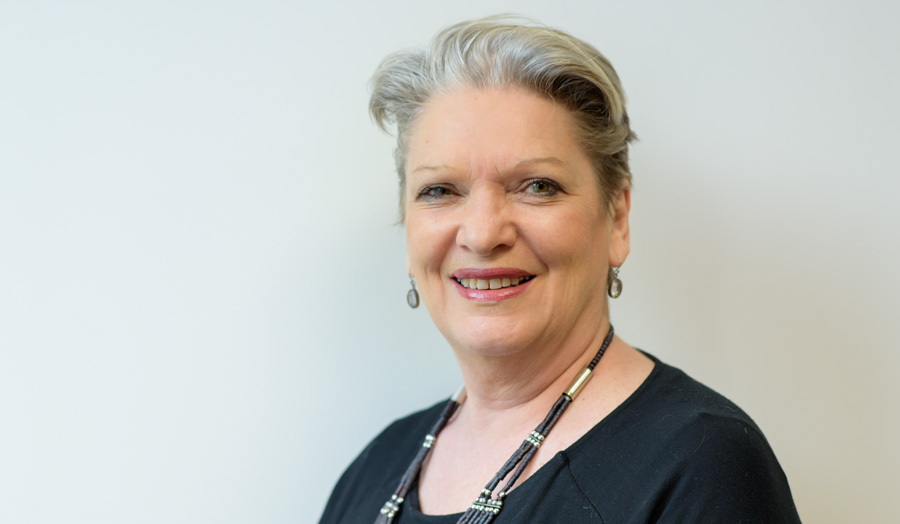 Hazel Messenger
Biography
Hazel is particularly interested in the transformative and developmental potential of higher education and challenges students to make the most of their potential. She has developed an experiential learning programme on the MBA which involves the students in working collaboratively to develop their management and leadership potential. Her postgraduate teaching and supervision also involves the Doctorate in Business Administration programme, where she works with students to develop their own reflexive understanding of the contexts they are researching. She also teaches final year undergraduate modules associated with research and personal development.
Teaching and Interests
Hazel has developed a profile as someone who promotes work-based and work-related learning, and this has been a common feature of her career in higher education. She has worked in a variety of higher education contexts which span subjects and institutions and is able to use these experiences to enhance the learning of her students and the contribution she can make to the Guildhall School of Business and Law. She is also an active academic researcher, and is particularly interested in how higher education pedagogy can promote or hinder the development of students. She is a frequent presenter at academic conferences where she also delivers practical workshops. Her doctoral thesis was entitled 'The creation of transformative learning cultures in higher education', and was an ethnographic study of HE in FE. As a doctoral supervisor she would be interested in hearing proposals from prospective candidates who are interested in ethnographic, qualitative and action research methodologies, making use of visual data including photography and also those who are interested in researching education contexts.
Publications
Messenger, H. Relph, A. Glass, L. and Aris, J. (2011) Collaborative Action Learning to Support the Development of 21st Century Students. Final Report. Teaching, Research and Development Projects 2010/11, Higher Education Academy. Available from http://www.heacademy.ac.uk/assets/bmaf/documents/projects/TRDG_projects/trdg_1011/r11-messenger-final.pdf [accessed 01.08.2012]
Contact Hazel
Hazel Messenger
Senior Lecturer
h.messenger@londonmet.ac.uk