George is a senior lecturer and technology co-ordinator materials for manufacture and fabrication at The Cass School of Architecture.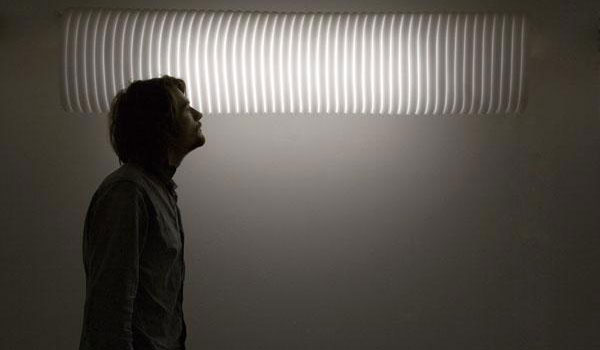 George Fereday
Biography
George studied at the Royal College of Art before working at
Foster+Partners
architects as a materials researcher. During this time he worked closely with clients and industrial partners to research and develop novel materials and manufacturing processes for use on projects including the Apple Campus, Apple Stores and Bloomberg Headquarters.
George has also worked in research at the
Centre for Natural Material Innovation
at the University of Cambridge. The centre was established through a Leverhulme research programme grant of £1.75 million that brought together scientists, engineers, designers and architects to develop renewable, energy-efficient alternatives to traditional manufactured materials.
In 2017, George was commended in the Excellence in
Structural Engineering Education Awards
(IStructE) for his paper:
The importance of making: Haptic feedback & intuition in the teaching of structures in Architecture,
for group teaching work with second year undergraduates at the The Cass School of Architecture.
George has taught nationally at Queen Mary University of London and internationally at the Howest Industrial Design Centre, Belgium.
Research interests
Materials innovation for the built environment, use of natural materials in construction and teaching through making.
Publications and conference proceedings
'Opportunities for coppiced sweet chestnut (castanea sativa) in local architecture - a student-led live-build project,' Timber 2019, Wood Technology Society, Institute of Materials, Minerals & Mining.

'Learning re-inforcement through a 'triple-lock' approach to structures pedagogy in Architecture.' (2019) Fereday, G. Investigations in University Teaching and Learning, Vol. 12 (ISSN 1740-5106).

'Back to the future – Traditional woodworking techniques for enhanced sustainability in construction,' (2019), 11th International Materials Education Symposium, University of Cambridge.

'Applied learning - the use of timber in architectural education .' (2018) Fereday, G., Timber Trade Journal.


'The importance of making: Haptic feedback and intuition in the teaching of structures in Architecture.' (2017), Proceedings of the Annual Academics Conference 2017, Institute of Structural Engineers (IStructE) - Excellence in Structural Engineering Education Awards 2017.


'The wood from the trees: the use of timber in construction.' (2016) Ramage, M.H., Burridge, H., Busse-Wicher, M., Fereday, G., Reynolds, T.P.S., Shah, D.U., Wu, G., Yu, L., Fleming, P., Densley-Tingley, D., Allwood, J., Dupree, P., Linden, P., Scherman, O.A. Renewable and Sustainable Energy Reviews, 2017. 68 Part1: p. 333-359


'Prelude: the future of structural bamboo.' (2015, August) In Proceedings of IASS Annual Symposia (Vol. 2015, No. 29, pp. 1-9). Ramage, M., Sharma, B., GatÓo, A., Konstantatou, M., Reynolds, T., Fereday, G., ... & Wagemann, E. International Association for Shell and Spatial Structures (IASS).


Contact George