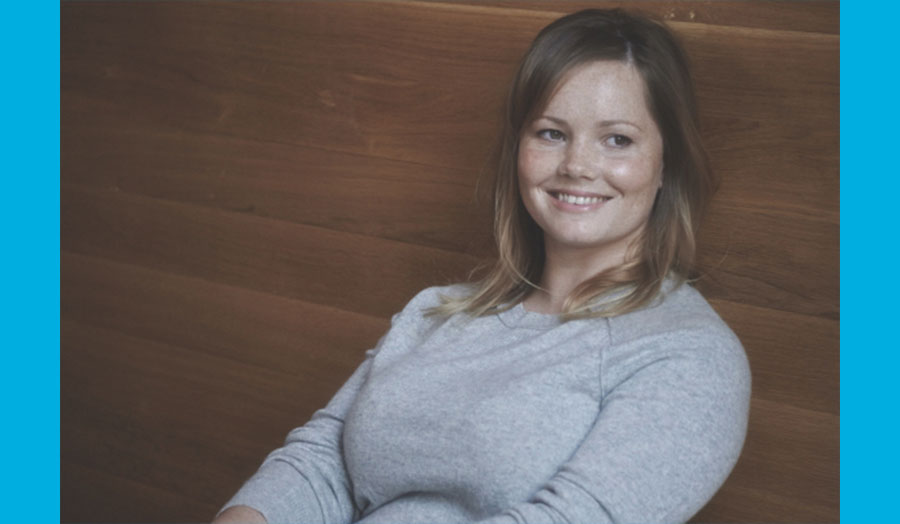 More about Dr. Claire Jamieson
Claire is an academic with a focus on architectural history, theory and practice. She has a background in architecture, having studied the subject at the University of Cambridge and the Royal College of Art, before moving into research with a role coordinating the Royal Institute of British Architects' (RIBA) think-tank 'Building Futures' between 2009 and 2012. Here she led a number of influential research projects including 'The Future for Architects?', which interrogated how architectural practice might change in the following decades.
In 2012 she returned to academia to carry out her PhD in Critical and Historical Studies at the Royal College of Art. Her thesis focused on NATØ (Narrative Architecture Today), the last radical architectural group of the twentieth century. She documented their work through an oral and archival history, revealing a wider artistic and literary culture that drew on the specific political, social and physical condition of 1980s London. The research was published as a monograph by Routledge in 2017.
Over the last decade she has taught and run contextual studies at a number of universities on architectural and spatial design programmes.
In addition, Claire spent two years managing the research and development programme at Public Practice, a social enterprise established to support architects and other built environment practitioners to move into public sector roles. Her role included running bi-weekly research and development days for public practice associates, and to support them in developing practice-led research outputs.
Claire teaches across history and theory within architecture, with a particular specialism in the 20th century, radical architecture, writing about architecture, and the relationship between the public sector and the practice of architecture.
Public Practice/Claire Jamieson, Town Centre Recovery Report (February, 2022).
Jessica Kelly, Claire Jamieson, 'Practice, Discourse, Experience: the relationships between Design History and Architectural History', Journal of Design History, 33:1 (Feb, 2020), pp.1-15.
Bloomsbury Design Encyclopaedia, entries: 'Architecture d'Aujourdhui'; 'Athens Charter 1943'; 'CIAM'; 'Città Nuova'; 'Diller and Scofidio'; 'Jencks, Charles'; 'Narrative'; 'NATØ'; 'New towns movement'; 'Plan Voisin'. (2019)
Claire Jamieson, 'Gamma City (1985)' in Eeva-Liisa Pelkonen ed., Exhibit A: Exhibitions that transformed architecture, 1948-2000 (London, New York: Phaidon, 2018), pp.250-256.
Claire Jamieson, NATØ: Narrative architecture in postmodern London. (London: Routledge, 2017).
Robert Adam, Claire Jamieson, 'Identifying Trends in Masterplanning: A Typological Classification System' in Husam AlWaer and Barbara Illsley eds. Placemaking: Rethinking the Masterplanning Process, (London, ICE Publishers: 2017), pp.161-177.
Claire Jamieson, Rebecca Roberts-Hughes, 'Two Modes of Literary Architecture: Bernard Tschumi and Nigel Coates', Architectural Research Quarterly.19:02, (2015) pp.110-122.
Claire Jamieson, 'Wake up and dream for the 80s: Nigel Coates 1975-82', Journal of Architecture, 20:1, 122-151 (2015)
Claire Jamieson 'Stimulating Enterprising Environments for Development and Sustainability (SEEDS)', Town Planning Review, vol 86, 5 (2015) pp. 615–620
Robert Adam, Claire Jamieson, 'Identifying Trends in Masterplanning: A Typological Classification System', Urban Design International, 19:4 (2014): 274-290.
Claire Jamieson, 'No More Heroes','The Way We Love', 'The Use of Statistics in Architecture' in Darkitecture: Learning Architecture for the Twenty-First Century, (London: Two Little Boys, 2012), pp.106-109; pp.151-153; pp.42-49.
Claire Jamieson et al. The Future for Architects?, RIBA, (2011).
Dr Claire Jamieson
Senior Lecturer in History and Theory of Architecture
Email Claire