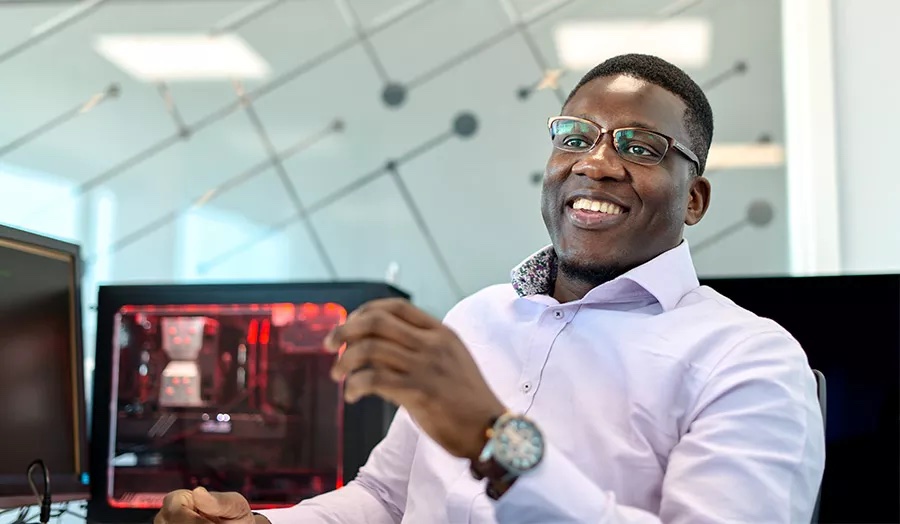 Find out more about Dipo
Dipo Dunsin is passionate about technology and innovation and spends much of his free time researching and writing about cybersecurity trends. He also gets involved in app and web development.
Dipo graduated with distinction from London Metropolitan University's MSc Computer Networking and Cybersecurity program. He also holds an Associate Fellow (AFHEA) certification for teaching and learning support in higher education. He's pursuing his PhD in Artificial Intelligence Based Digital Forensics Framework at the London Metropolitan University Cyber Security Research Laboratory under Prof. Karim Ouazzane, Prof. Vassil Vassilev, and Dr. Mohamed Ghanem.
Dipo has over ten years of experience working with FTSE 100 companies in technology and public sector organisations. Dipo is currently an Associate Lecturer at the school of computing. He facilitates technical workshops for level 5, level 6, and master's degree students on modules ranging from Computer and Mobile Forensics to Computing and the Internet of Things to Ethical Hacking.
Dipo Dunsin teaches technical workshops on Computer and Mobile Forensics that meet the growing demand from law enforcement agencies, security agencies, and commercial organisations for skilled forensic computer practitioners. Through hands-on training and practice, he offers students a better understanding of the Internet of Things (IoT) and Cloud Computing concepts, building blocks, ecosystems, infrastructure, and applications using various programming languages.
Dipo is the workshop tutor for Network Forensics and Incident Response, which addresses the growing threats in network forensics and real-time incident response management. He also provides students with the technical skills necessary to diagnose and investigate network traffic using statistical tools to find evidence of hostile activity. Dipo offers technical training to students on Digital Investigation and E-Discovery, which aims to equip them with the knowledge to detect and prevent digital crimes and cyber incidents at the level of law enforcement and public and private organisations. He teaches ethical hacking workshops to final-year students with the intention of improving their understanding, knowledge, and skills related to the various malicious hacking attacks targeted at computer systems, as well as the appropriate safeguards to prevent such attacks from taking place. His passions lie in cyber security, contributing to pioneering research in the field and finding solutions to the challenges facing the cyber security industry.
Dipo Dunsin (he/him)
School of Computing and Digital Media
Associate Lecturer in Cyber Security and Digital Forensics