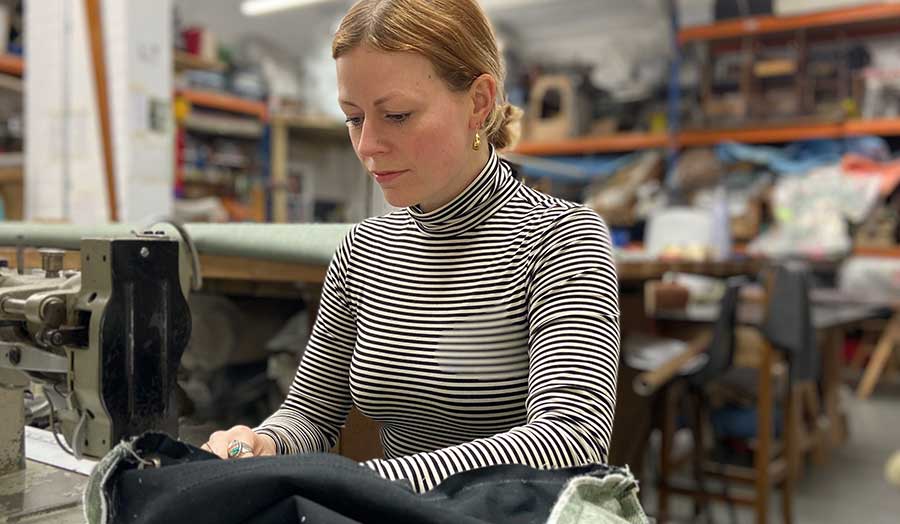 More about Charlotte Ferreira
Charlotte is an experienced upholsterer with a passion for the craft. After completing a BA Hons degree in Painting at Camberwell School of Art, she went on to work at Christie's Auction House and then pursued a career as a nanny. Missing the hands-on nature of making art, Charlotte decided to take a new direction and after an upholstery weekend course, went on to complete the Traditional and Modern Upholstery diploma at London Met in 2016.
After completing the course, she set up a thriving upholstery business in Leyton, where she shares her workshop with other successful female upholsterers. Using traditional and modern techniques, her clients range from private individuals looking to breathe new life into a much-loved pieces of furniture, to large-scale projects and collaborations with interior designers, design companies and architects.
Inspired by the detail, craftsmanship and hands-on nature of upholstery, Charlotte is very pleased to be back in the workshops at London Met to share her passion, experience and knowledge with budding new upholsterers.
Charlotte takes a particular interest in leatherwork and various types of traditional hand stitching techniques.
Charlotte Ferreira
Associate Lecturer
Email Charlotte