Cathrine Madziva is a senior lecturer in Public Health. With an academic background in social policy, health promotion and political studies, Cathrine's PhD explored the role of International Non-Governmental Organisations (NGOs) in supporting community-based organisations' response to HIV/AIDS-affected children. She has previously worked with various organisations in the United Kingdom and Zimbabwe with a special focus on maternal health, HIV/AIDS and vulnerable children.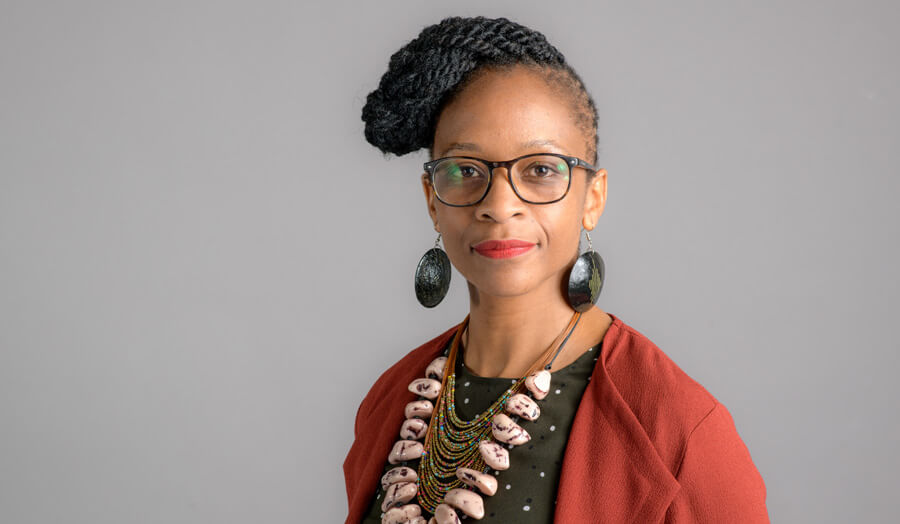 Cathrine Madziva
Cathrine currently teaches on public health-related modules, including research methods and evaluation, ethics and research inter alia. Her research interests include the role of civil society organisations in public health and welfare services provision (in the global south), international development partnerships, HIV/AIDs, vulnerable children and maternal health.
Madziva, C (2018) The impact of contextual fragility on development in practice: perspectives from Zimbabwe. Development in Practice, 28 (8). pp. 1057-1070. ISSN 0961-4524
Madziva, C (2018): Researching a Development Partnership in Support of HIV/AIDS-Affected Children in Zimbabwe: An Organizational Case Study Using Qualitative Methods. SAGE Research Methods Cases Part 2.
Madziva, C (2017): Community responses to Vulnerable Children in Rural Zimbabwe: Lessons from a Partnership Case Study. Development in Practice Journal 27(1):37-52.
Chinouya, C and Madziva, C (2017) Late booking amongst African women in a London borough, England: Implications for Health Promotion. Health Promotion International Journal.
Madziva, C and Chinouya, M (2016) Volunteering 'This Word is killing us': Making Sense of Volunteering in Orphans and Vulnerable Children Social Welfare Provision in Rural Zimbabwe. International Journal of Social Work.
Musoro, L., Madziva, C., and Magaisa, A.T. (2010): Building Bridges between Host and Home: the Zimbabwean Diaspora. Presented at the CRONEM Annual Conference 2010, University of Surrey.
Madziva, C. and Chinouya M (2015): "Volunteering—this word is killing us." Supporting Orphans and Vulnerable Children in Rural Zimbabwe. 2015 Voluntary sector and volunteering research Conference. Rose Bowl, Leeds Beckett University
Madziva, C. (2012): Alternative ideas for Africa's development: Harnessing indigenous knowledge for international development partnerships: The case of Nhimbe in Zimbabwe. Presented at "Independent Ideas for an Independent Africa: Sustaining Africa's development", June 2012, University of Ghana.