BSc Pharmaceutical Science course leader, lecturer in Organic Chemistry and Pharmaceutical Chemistry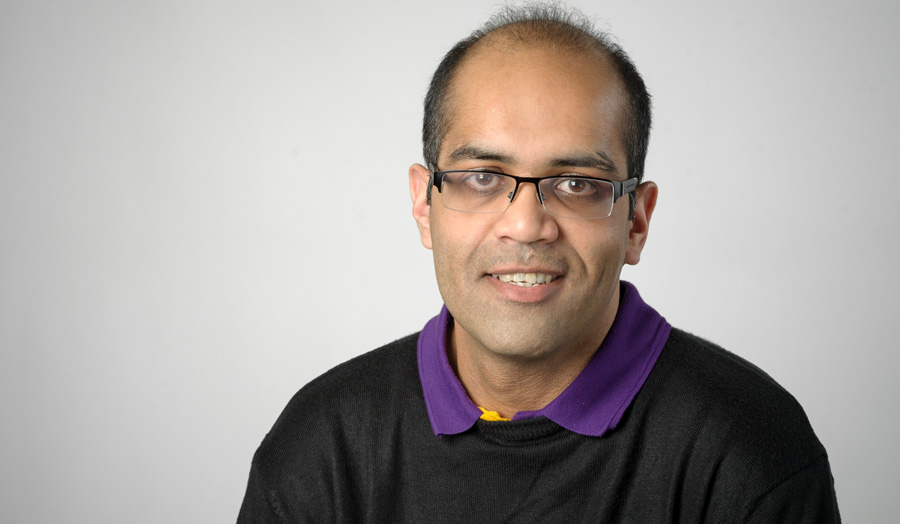 Dr Bhaven Patel
Biography
Dr Bhaven Patel is a lecturer in Organic Chemistry and Pharmaceutical Chemistry. He is the course leader for Pharmaceutical Science BSc and he holds a PhD and MSci (Hons).
Dr Bhaven Patel was appointed to a lectureship at London Metropolitan University in September 2014. He graduated with a 1st class MSci Chemistry from King's College London in 2005, which was followed by a PhD in Organic Chemistry at the University of Birmingham under the supervision of Richard Grainger. He then gained a prestigious EPSRC PhD Plus fellowship working at the University of Birmingham and Queensland University of Technology with Dr Richard Grainger and Professor Steven Bottle for a year. Following this Bhaven worked as an industrially funded postdoctoral fellow, by Syngenta, working under the supervision of Professor Barry Lygo at the University of Nottingham for one year. This was then followed by a two-year postdoctoral fellowship at UCL School of Pharmacy working with Dr Stephen Hilton on a range of projects including the application of flow chemistry to reactions involving radical chemistry and 3D printing.
Subject specialism
Professional membership
Member of Royal Society of Chemistry
Member of Society of Chemical Industry
Member of American Chemical Society
Teaching and research interests
Courses
Modules
Research interests
development of new methods for the synthesis of heterocycles using radical chemistry
organosulfur chemistry
3D printing in science
natural product synthesis
member of the Molecular Systems for Health Research Group, a London Met research centre
Publications
A radical approach to fluorinated marinoquinoline A and related congeners; Patel, B; Hilton, S T Synlett 2015, 26, 79.
Tuneable radical cyclisations: A non-toxic/tin-free mediated approach to tricyclic heterocycles or spirocyclic heterocyles; Patel, B; Saviolaki, G; Ayats, C; Garcia, M; Kapadia, T; Hilton, S T RSC Adv, 2014, 4, 18930.
Resolution and determination of the absolute configuration of the enantiomers of a trans-a-disulfoxide; Allenmark, S; Grainger, R S; Olsson, S; Patel, B Eur J Org Chem 2011, 4089.
Sulfur monoxide transfer from peri-substituted trisulfide-2-oxides to dienes: substituent effects, mechanistic studies and application in thiophene synthesis; Grainger, R S; Patel, B; Kariuki, B M; Male, L; Spencer, N J Am Chem Soc. 2011, 133, 5843.
In search of a new class of stable nitroxide: synthesis and reactivity of a peri-substituted N,N-bissulfonylhydroxylamine; Patel, B; Carlisle, J; Bottle, S E; Hanson, G R; Kariuki, B M; Male, L; McMurtrie, J C; Spencer, N; Grainger, R S Org Biomol Chem 2011, 9, 2336.
2,7-Di-tert-butylnaphtho[1,8-cd][1,2]dithiole 1,2-dioxides: Thermally Stable, Photochemically Active vic-Disulfoxides; Grainger, R S; Patel, B; Kariuki, B M. Angew Chem, Int Ed 2009, 48, 4832.
Contact Dr Patel