Using technology to transform international education opportunities
London Met has partnered with a number of international institutions to collaborate on educational projects.
Date: 25 August 2020
A partnership between London Met and a number of international institutions will foster collaboration on educational projects, using Advanced Pedagogy (AP). AP is a Singapore-based, award-winning platform which works to improve schooling and learning outcomes using educational technologies, and transform teachers into 'learning activators.'
London Met has signed a Memorandum of Understanding with AP, Islington College (Nepal) and Pedagogi Pendidikan Lestari (Indonesia). The four organisations will collaborate on educational projects, including the provision of a validated undergraduate programme in Business Administration in Indonesia.
London Met is proud to note that Advanced Pedagogy (AP) has recently been awarded as a Top 10 eLearning Technology Company in APAC for the year 2020 by Education Technology Insights, and AP's flagship mySecondTeacher platform will be used for the academic delivery of content in this collaboration.
"We're thrilled to be involved in this collaborative project with London Met, and look forward to creating high-quality academic experiences on the platform with them," said Dr Benson Soong, founder of AP.
Dr Wendy Bloisi, Head of Partnerships for London Met, said: "At London Met, we work with organisations of repute to improve access to internationally recognised higher education qualifications. We are hopeful that this collaborative partnership will provide flexible, higher education qualification opportunities to students in Indonesia, and are confident that AP's award-winning platform will deliver the academic experience that we expect."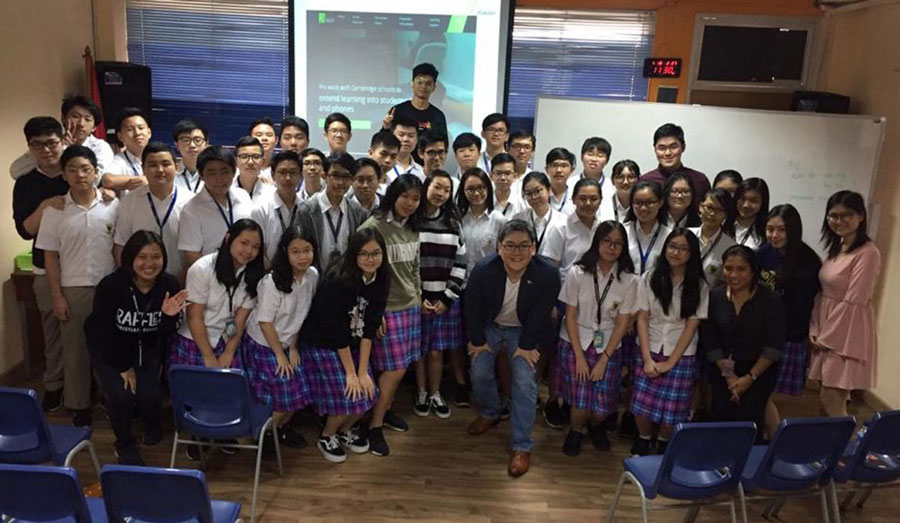 Students using Advanced Pedagogy