Student work featured in Aldgate Art Trail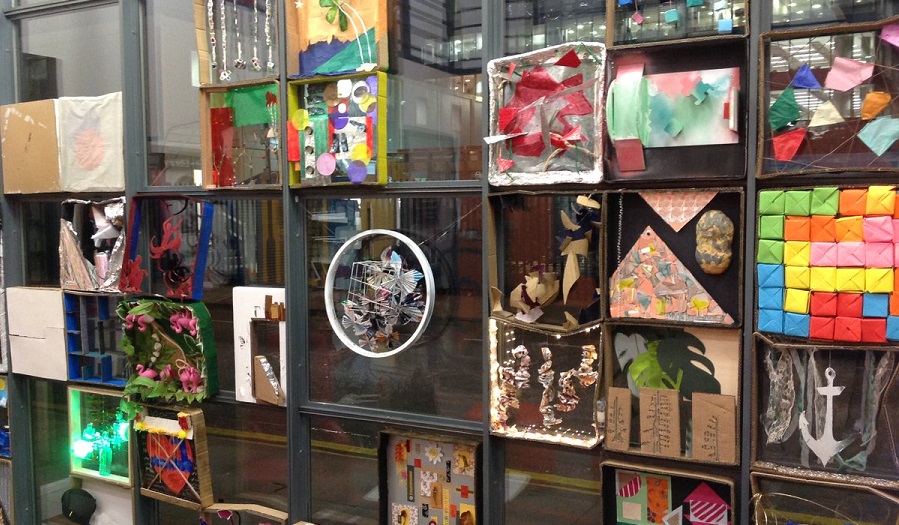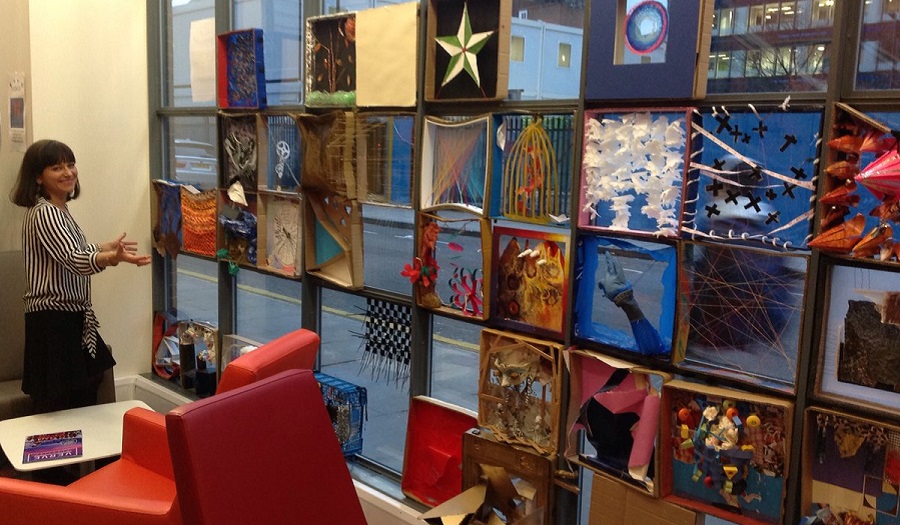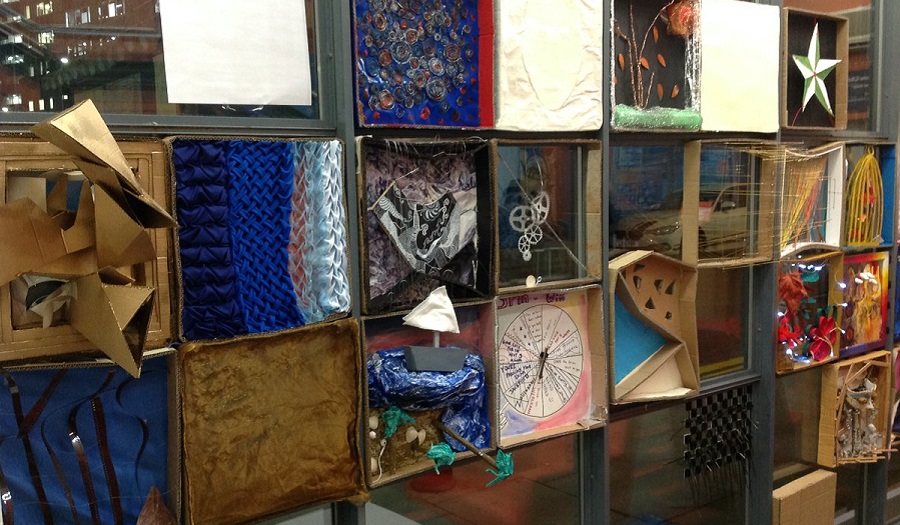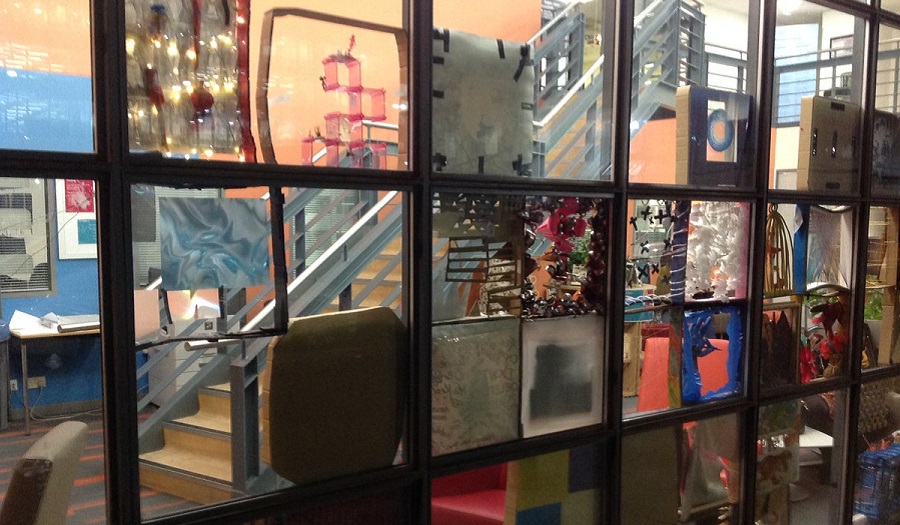 Cass students make their art public in Window Wanderland
Students from The Cass recently participated in Window Wanderland, an international festive initiative developed by a Cass alumna.
Date: 19 December 2017
Students from London Met's Sir John Cass School of Art, Architecture and Design participated in the international initiative, Window Wanderland, which encourages communities to create window displays in their homes with the purpose of transforming neighbourhoods into magical, outdoor galleries.
Over 100 students studying on Foundation-level courses at The Cass channelled their latest project on colour straight into participating in this year's Window Wanderland event, creating colourful window displays in London Met's Aldgate library on Old Castle Street. The students' displays included compilations of colourful shapes and images and 3D flower-themed designs.
Chi Roberts, Cass Foundation course leader, said: "The library staff were delighted with the work and very impressed with the Foundation students' ability to install that much work in just one afternoon.
"They were also very happy to see the spaces in the library to be used to exhibit work in such a colourful and energetic way."
Amanda Leigh, who studies Art and Design Extended Degree (with Foundation Year) BA, said: "This experience has taught me that when you look around your environment, natural or artificial, small or big, public or private, you can find beauty everywhere, and to make the most of the world around you."
India Bindere, who also studies Art and Design, said: "The idea of making something from nothing, which could be looked at from both inside and outside the library, was so challenging and so much fun. It was exciting to see how individual projects become a large, very interesting, public group project. I'm sure everyone involved has learnt something."
The displays have now been removed from the library windows, although some of the best pieces will continue to hang in other spaces in the library.
Window Wanderland is the brainchild of Cass alumna, Lucy Reeves Khan. She started the social initiative with the hope of benefitting whole communities by using the arts for positive social change.
Since its conception in Bristol in 2015, Window Wanderland has become an international initiative, with events being held across the UK and in Canada and Germany.
Photographs by John Verrall, London Metropolitan University Library.