Welcoming the newest members of our Student Panel
The Student Panel works with staff and advisors to promote best practice at the University, helping to enhance new courses and the student experience.
Date: 17 September 2020
London Met is delighted to welcome 20 students as Student Panel Members (SPMs). In this role, they will have an opportunity to input significantly on how the university is run by contributing to validation and review panels — the processes by which newly developed university courses are chosen for delivery, and monitored for their quality, respectively.
Over 50 students applied to join the Panel. The final pool come from a wide range of cultural backgrounds and life experiences, representing the diverse community of students at London Met.
Conor Murray-Gould, Student Engagement Manager at London Met, said: "Students are at the heart of everything we do at London Met, and it is essential that we have a reliable pool of students willing to act as panel members at validation and review events within the University. The Panel will ensure we have a strong student voice as we take a 'students as partners' approach to working with our community."
Vaidehi Apte, one of the new members of the Panel, said: "Students are the soul of the community. Everything we do or achieve reflects the success of the university.
"I was attracted to this role because of its multi-disciplinary approach. I was curious about the other courses offered at the university and the process that goes behind compiling a specific course. I think the perspective of a science student coming from an Indian education system will have a unique viewpoint on courses about, say arts and culture. I'm sure my critical and analytical skills will be useful in this role. I'm most excited about getting the experience of working as a team to create something that will be useful for future students.
"We are lucky enough to get so many platforms to raise our voice even on the smallest issues. I would advise all current students to be part of the Students' Union or any student community and contribute in every possible way. Not only will you get an amazing experience, but you could also meet and interact with people from different cultures. And it looks good on the CV, so it's a win-win situation!"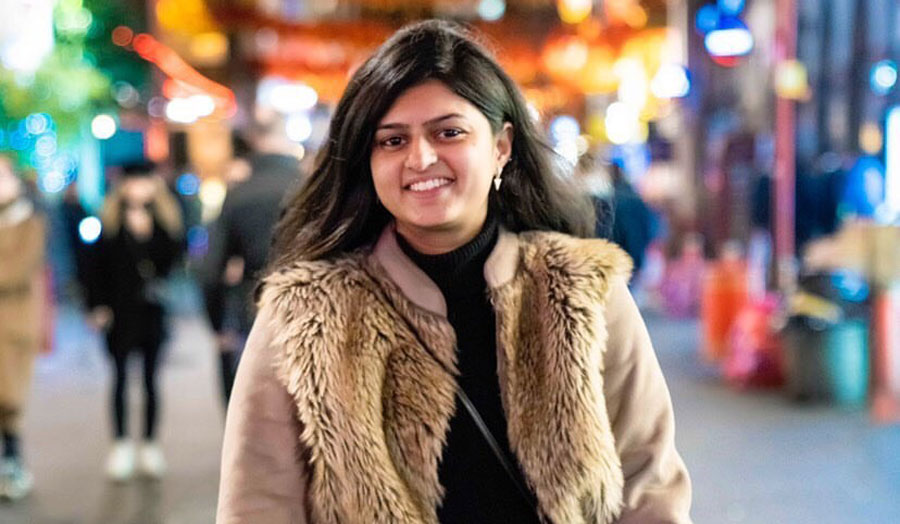 Pictured: Vaidehi Apte, one of the new members of the Student Panel