The Unpublishables #2 issue launch
Launch evening for publication dedicated to young architects developing their own written polemics, research and thought pieces.
Date: 7 February 2014
The Unpublishables fanzine was established in 2013 to act as a platform to enable young architects, makers and designers to publish their own polemics, research and thought pieces. We're a wholly independent initiative made up of an evolving collective of writers.
We operate without any funding and are delighted that The Cass School of Art, Architecture and Design has offered us a space to host our launch of the second issue, 6.30 - 8pm, 4th Floor Boulevard, Thursday 6th March.
The publication was founded by Zoë Berman, an alumna of The Cass School of Architecture.
The evening event will launch the second issue of The Unpublishables, and a chance to welcome future contributes to the zine.
We invite students, staff, all those who have contributed to the latest issue (which includes a number of Cass alumni) and interested parties to come together to view the latest issue and enjoy a glass of wine.
We welcome interest from young architects, designers and thinkers to submit ideas for articles to the next issue.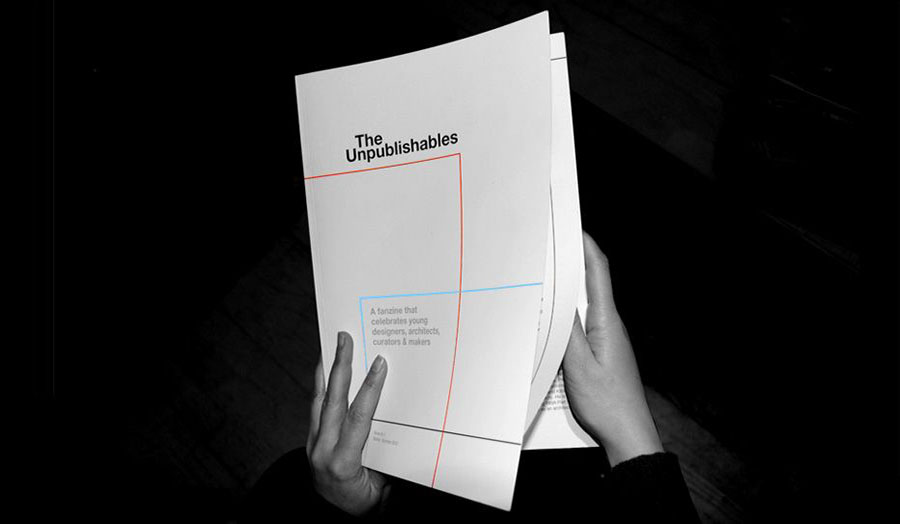 News details
Date: Thursday 6 March 2014
Time: 6:30pm - 8pm
Venue: 4th Floor Boulevard, Central HouseTwitter: @TheUnpubs