The Old Kent Road is changing…
Cass Cities students explore how imminent redevelopment on the Old Kent Road shouldn't come at the expense of local economic life through months of research and analysis.
Locked between central London and the outer suburbs, what exactly is the Old Kent Road and how can it be defined?
Students from Cass Cities unviel new exhibition after spending three months rigorously recording the economic life and activities of this place through the collation of both qualitative and quantitative research. They've asked the businesses of the Old Kent Road and the surrounding areas to share their thoughts and experiences. Through questionnaires, interviews, photographs and sketches the students have recorded what exactly this piece of city contributes to London.
"We've collated our findings into an exhibition. In an attempt to achieve what contemporary planning and policy makers are failing to do by looking at the bigger economic picture to create a non-residential life map, which can be used to assess the true value of the existing condition."
"Our findings and discussions at the exhibition will go onto influence our spatial responses, strategies and propositions. The aim of this study is to investigate ways of securing a healthy and well-balanced economy for the Old Kent Road before suburban London grows ever bigger."
All welcome…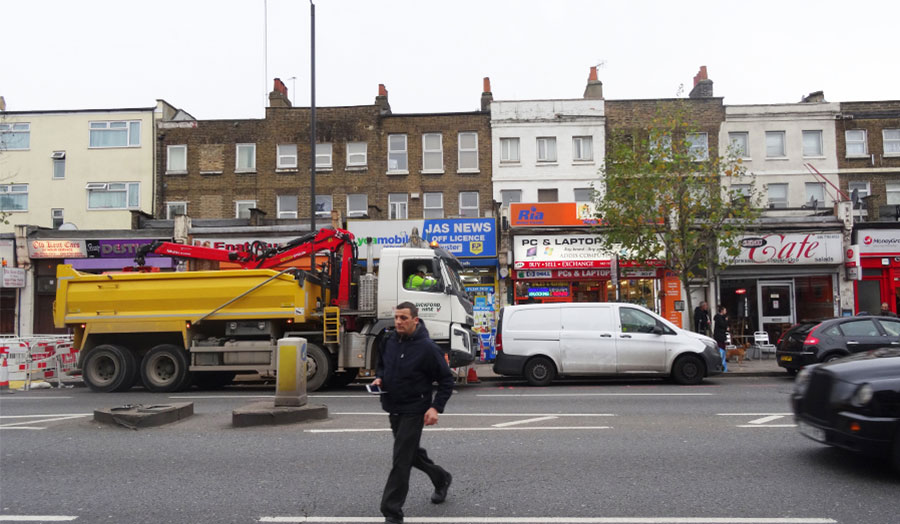 News details
Dates/Times
Friday & Saturday 12pm – 8pm
Presentations
Friday, 29 January 12pm & 6pm
Venue
Ground Floor
Mardyke House
Crosslet Street
SE17 1HH