The meaning of 'Home' amongst racially minoritised communities in London
London Met lecturer Dr Alya Khan led a research team of staff and students in discussion around the cultural practices surrounding the home.
Date: 15 July 2022
Dr Khan, senior lecturer in Health Ethics at London Met, led a team that gave a panel presentation on 9 July at the Oral History Society's annual conference on Home. The international conference was held at London Met in partnership with the Centre for Life Writing and Oral History (CLiOH).
Khan's panel, comprising herself, Harleena Jagde, Mabel Encinas and Janet Douglas Gardner, explored the meaning of 'home' amongst racially minoritised communities of African, Caribbean, South Asian, Latin American, and mixed backgrounds in London. Domestic routines, traditions, language, and narratives of migration, citizenship and intergenerational perceptions were just a few of the ideas explored and discussed..
The panel discussion is part of Dr Khan's Rescaling Award funded oral history project. Alya said "This is an innovative project collecting untold stories & testimonies from minoritized ethnic communities using decolonising oral history methods. Colleagues and students worked together to co-create new understandings with community based interviewees of what 'home' and 'belonging' mean to them."
An exhibition of photography, poetry and artefacts from the project was also displayed at the conference.
Other members of London Met staff and students from the project team also attended the talk, including Masuma Ahmed-Ali, Kevin Brazant, Theodora Ohemeng-Mensah, Olufunke Aderinola and Rejeena Khatri. All of the recorded interviews will be placed in a public archive to be held at London Met.
Alya Khan said after the event that "it was excellent to share our findings at this important conference. I am so proud of the project team, who have co-created public history!"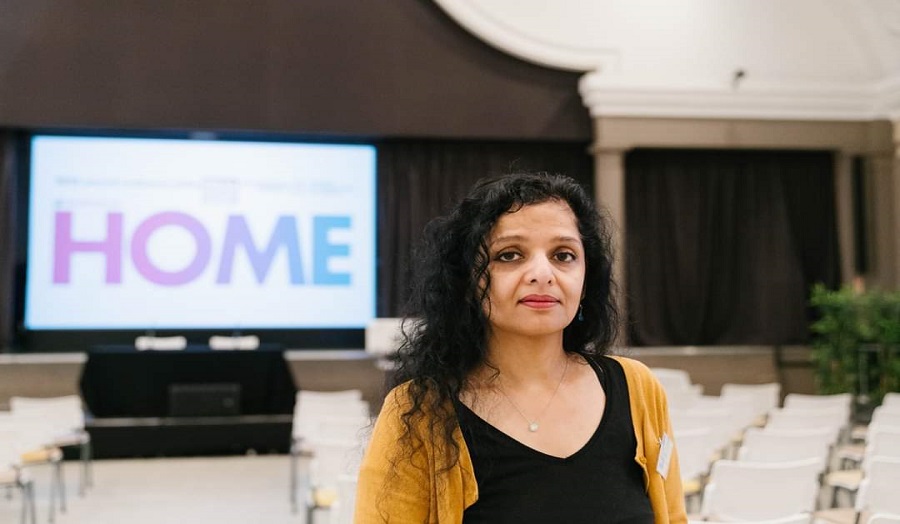 More information on: