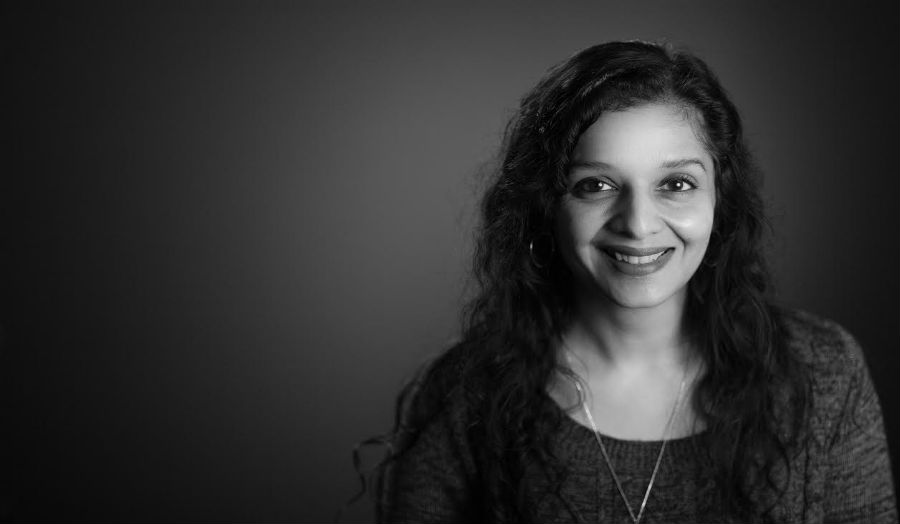 Alya Khan
Dr Khan has a BA (Hons) and an MPhil in Philosophy from University College London where she specialised in ethics and political philosophy and wrote her dissertation on gender and political obligation. Her PhD in Philosophy from Birkbeck, University of London, investigates conceptualisations of personal autonomy, with a focus on relational and feminist accounts.
Dr Khan leads on applied ethics teaching, with an emphasis on public health ethics, health care ethics and bioethics. Previously she taught moral and political philosophy in the Philosophy Department at London Met, as well as philosophy courses at the City Literary Institute and at Birkbeck's Department for Continuing Education. She is on the executive committee of the Society for Women in Philosophy, UK, and is a member of the International Network of Feminist Approaches to Bioethics, amongst other affiliations.
Dr Khan teaches on BSc (Hons) Health and Social Care, MSc Public Health and MSc Health and Social Care Management and Policy. She has developed and teaches undergraduate and postgraduate modules in Health care Ethics, Ethics and Research in Professional Contexts, Bioethics, Culture, Society and Ethics, and Ethics for Science. Alya supervises undergraduate and postgraduate research projects, including at doctoral level.
Dr Khan studies normative ethical and political concepts and principles as they are applied in everyday socio-cultural contexts. She focuses on issues of equity and social justice in health, including health pedagogy. She has a particular interest in the concept of autonomy as it's applied in health contexts and argues for a relational account of autonomous decision-making. She has explored dilemmas in reproductive health, considering matters of rights, especially amongst the least advantaged and most vulnerable populations. Her recent focus connects narrative ethics with oral history methods to study diasporic and transnational experiences of home and belonging in relation to health equity. She also has longstanding research interests in public philosophy and sociology, and in critical pedagogy and teaching for social justice. She is a member of the Global Diversities and Inequalities Research Centre, the Centre for Life Writing and Oral History, and the Centre for Primary Health and Social Care.
Selected publications:
Khan, A., Gabriel, J., "Rethinking Student-Centredness: the role of Trust, Dialogue and Collective Praxis". Investigations in University Teaching and Learning Vol. 13 (2022):
Price, I., Whitehead, G., Khan, A., Webb, J., "Education for Social Justice: Research, Policy and Practice". Investigations in University Teaching and Learning Vol. 13 (2022)
Khan, A., Gabriel, J., "Resisting the Binary Divide in Higher Education: The Role of Critical Pedagogy". Journal for Critical Education Policy Studies 16.1 (2018): 30-58
Gabriel, J., Harding, J., Hodgkinson, P., Kelly, L., Khan, A., "Public Sociology: Working At The Interstices". The American Sociologist 40.4 (2009): 309-331
"Meanings of 'Home' Amongst Racially Minoritized Communities in London: An Oral History Project" presentation, at the Oral History Society Annual Conference 2022, LMU, July 2022
'Oral History and Pedagogy: Reflecting on Personal and Community Stories", Learning & Teaching Conference, London Met, June 2022
"Students Narrate the Social Self: Memories of Trustful Conversations in the HE Classroom". Paper given as an Invited Speaker at the Interdisciplinary Research Forum panel session on Memory and Trauma, London Met, Nov 2021
Invited Speaker on the topic of "Theories of Ethics concerned with Maximizing Welfare: Utilitarianism theories" at the annual Medical Ethics workshop, Imperial College London, September (annually 2014–present)
'Pedagogy, Learner Autonomy and Student Experience: A Case Study Using Oral History Methods', at ICMETL Conference, Sorbonne, Paris, November 2020
Invited Chair at the launch event, 'Writing Black Lives', of the Centre for Life Writing & Oral History (CLiOH), London Met, March 2020
'Resisting the Mythical Norm Today: Some Thoughts for Philosophy' at the Northern Diversity Forum Launch Conference, York University – Invited Speaker, Nov 2019
"Relational Autonomy in Pedagogic Practice: A Materialist Feminist Re-Thinking of 'Student-Centred Learning" at the Gender and Education Association Conference 2017, Middlesex University, June 2017
"Towards a Pedagogy for Social Justice: The Case of Applied Ethics" at ALDinHE 2016: The Learning Development Conference, Herriot-Watt University. Edinburgh, March 2016
Invited Chair at the event "Outliving Oneself: Surviving Sexual Violence: A Conversation between Susan Brison & Liz Kelly" at The Child and Woman Abuse Studies Unit (CWASU), London Metropolitan University, Dec. 2015
"Relational Autonomy: A Process Account" at the Birkbeck Philosophy Research Seminar Series, Oct 2010
"Teaching Ethics to Bioscience Students" at the Higher Education Academy Conference, Cambridge University, Dec 2009
"Relational Autonomy, Self-Trust and the Obligations of Healthcare Workers", at the Birkbeck College Research Seminar, London, May 2007
"Relational Accounts of Autonomy as applied to Dilemmas in Reproductive Health", at the Institute of Philosophy Graduate Conference, University of London School of Advanced Philosophical Studies, Senate House, London, Nov 2005
"Relational Autonomy and Reproductive Rights", Priority in Practice Workshop Series, University College London, April 2005
Dr Alya Khan
Senior Lecturer in Health Ethics and Education for Social Justice Lead in the School of Social Sciences and Professions
E: a.khan@londonmet.ac.uk