The Eagle's Nest: London Met grad releases feature film to critical acclaim
Shot on a shoestring budget of £5,000, the film explores the plight of African migrants and has received numerous accolades from international film festivals.
Date: 04 November 2020
London Met graduate Olivier Assoua has released his first feature film, The Eagle's Nest, to major critical acclaim.
Shot in his native Cameroon on a shoestring budget of £5,000, the film follows two female friends, both sex workers, in a small town where many young people emigrate to bigger cities or Europe in search of a better life.
The two main characters stumble upon a large sum of money. One of the friends decides to go to Europe with the money, whilst the other wants to stay in Cameroon and make something of herself.
Assoua, who graduated with a Film and Broadcast Production BA (Hons), was compelled to write the film during the height of the European migrant crisis. It tackles a number of difficult topics, including slavery, sexual assault and trauma.
He explained: "My film was inspired by real-life events. I wanted to create a theatrical depiction of the migrant crisis in Africa and turn people's gaze towards the issues driving mass migration. It is a story about cause and effect, and it embodies the pain of those choosing to make the dreaded journey.
"At least 18,000 people have lost their lives in Mediterranean crossings since 2014, according to the UN's International Organisation for Migration. Young black Africans are sold as slaves in Libya in 2020. Young women; many men and boys suffer rape and sexual trauma. This is unacceptable.
Asked about his time as a student at London Met, he said it: "greatly impacted" his filmmaking. "I had the opportunity to be taught by renowned experts in the industry. The course content also gave me a good insight into the craft of filmmaking, these are skills I found useful while making my indie film. I also created a network of a diverse group of friends who shared the same vision and passion as I did. Over the years we have worked together on small productions and they also played an instrumental role in the making of my feature film."
As for his advice for other people looking to enter the industry, he said, "a career in the film industry is not a sprint. It is a competitive industry and it will take time to make a movie and get the recognition every aspiring filmmaker desires.
"If you really want to make it, you will need to be resilient and it's also important to have a good network of people who will show you the ropes and also critique your work. And remember, if at first you don't succeed, pick yourself up and keep working on your vision."
The Eagle's Nest has so far been shown in the following festivals and received the following accolades:
Official selection - Montreal International Black Film Festival

Official selection - Paris Lift-Off Film Festival

Official selection - Hollywood International Diversity Film Festival

Nominated for the DARK MATTER category - Austin Film Festival

Nominated for Best Cinematography - Raindance Film Festival

Semi-finalist - Cannes International Independent Film Festival - CIIFF

Finalist - Wales International Film Festival

Winner - Best First Time Director at the Silk Road Film Awards Cannes
The film is currently available to watch for free at the Raindance Film Festival until 7 November 2020.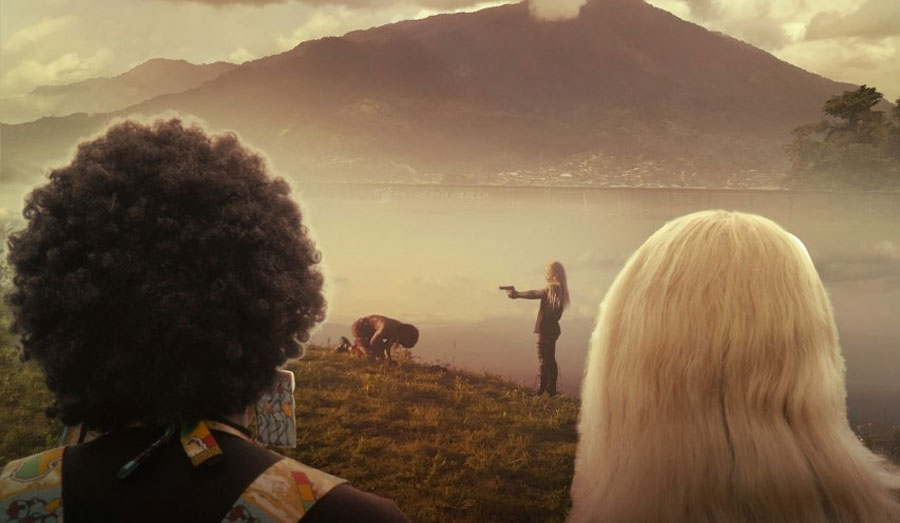 Pictured: detail from the film poster