Tea & Cake at Hayes Library
Architecture Studio 3 held a tea and cake event at the Botwell Green Library on 28 April 2015
Date: 25/06/15
On Tuesday afternoon (28th April) Studio 3 presented the projects we have developed over the last six months in Hayes' Botwell Green Library. Students spent the afternoon discussing their proposals over tea and cake with residents and local community leaders such as David Brough, chairman of the Hayes Town Partnership and Mr. Puar, Chairman of Hayes Town Business Forum.
The projects on show ranged from a bicycle workshop linked to the NHS Hesa Medical Centre to a music school in the backyards of the high street. As students have based their projects around the specific conditions of Hayes, the meetings uncovered the potential to develop ideas further by highlighting opportunities: a canoe club has been set up to bridge the divide between those already living in Hayes and residents of the new developments, youth organisations are seeking spaces to meet and run activities, and new urban links could enable the high street to benefit better from the changes the arrival of Crossrail will bring.
We look forward to next year, when Studio 3 will take on these ideas and develop them further.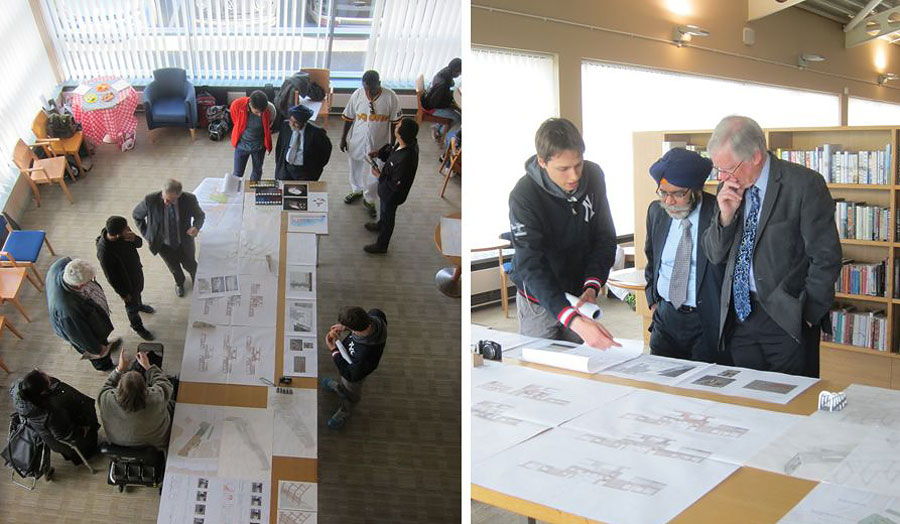 Recent news from The Cass