Cass lecturer stages a performative intervention at the Tate Modern
Jacek Scarso's new multimedia installation 'The Pecking Order' is a 'playful and absurdist' multimedia experience.
Date: 4 December 2019
Cass lecturer Dr Jacek Ludwig Scarso will continue his ongoing collaboration with the Tate Exchange later this month and this time he's enlisted the skills of final year Theatre and Performance Practice BA and Theatre and Film BA students.
The Pecking Order, which runs for five days from 10 December, is a 'playful and absurdist' live multimedia installation which features Cass students portraying humanoid birds in different spaces across the Tate Modern. The setting and sound for the performance has been designed by Jelmer Tuinstra, and features a specially commissioned VR journey collaboration with A-VR London and Anise Gallery.
Drawing on surveillance techniques such as CCTV cameras and internet data monitoring, bird-like characters watch over Tate Exchange in this performative intervention. Navigate your way through and explore the power relationships between and around us. How is power linked to the way we use space, and how we relate to each other within it?
Each day, there will be panel talks debating the themes raised by the project, with a range of over 20 guests from academia, art, performance and design.
Jacek Ludwig Scarso (PhD) is an internationally exhibited artist, whose work spans live performance, video, photography and installation. He is Reader in Art and Performance at the Sir John Cass School of Art, Architecture and Design, London Met. He collaborates with Anise Gallery in London and Fondazione Marta Czok and Studio CS in Rome. His most recent international projects include collaborations in Japan, South Korea and China, currently with the British Council in Hong Kong.
The Cass has recently launched a new MA Public Art and Performance for September 2020 in association with Tate Exchange at Tate Modern and in collaboration with national and international art organisations and institutions. The course prepares artists and art professionals for the increasing demand in the sector to develop publicly interactive, performative and immersive work.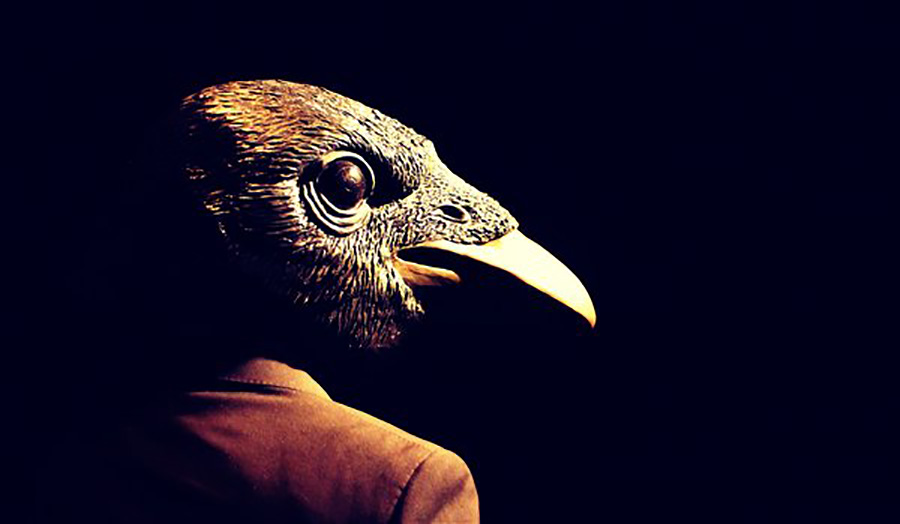 THE PECKING ORDER: a live/VR experience
Tuesday 10 until Sunday 15 December
12pm - 6pm (Panel talks at 4pm)
Tate Modern Floor 5 Blavatnik Building
Admission FREE | Find out more