Project Red 2018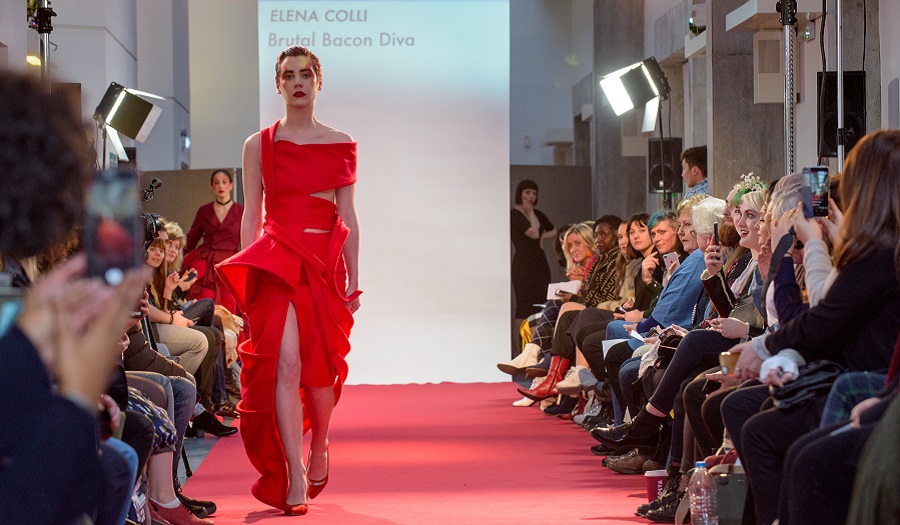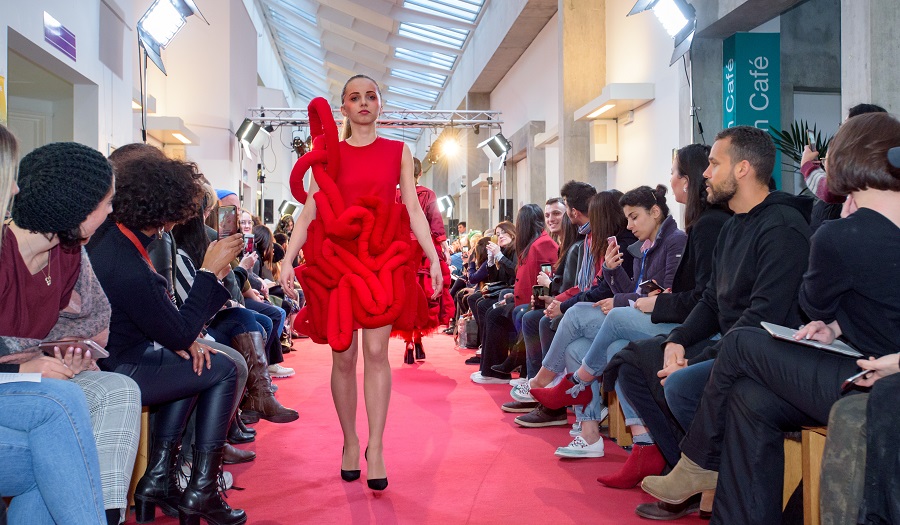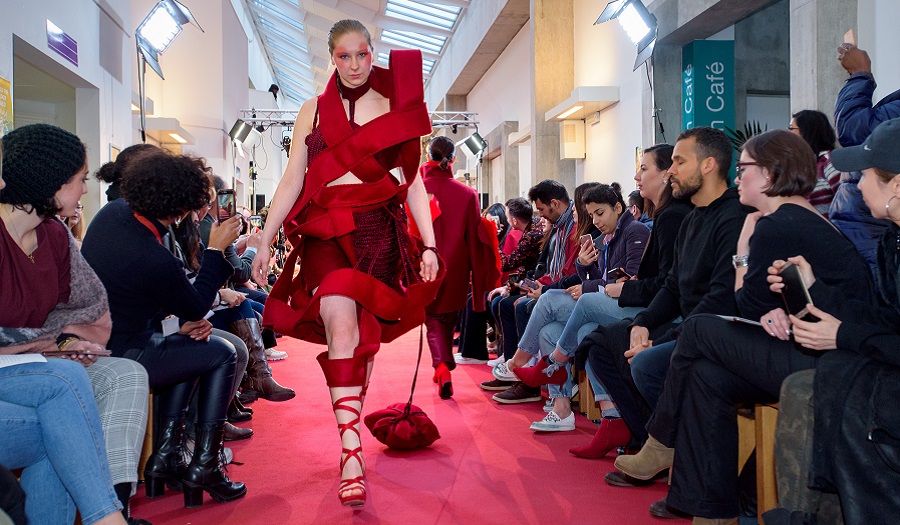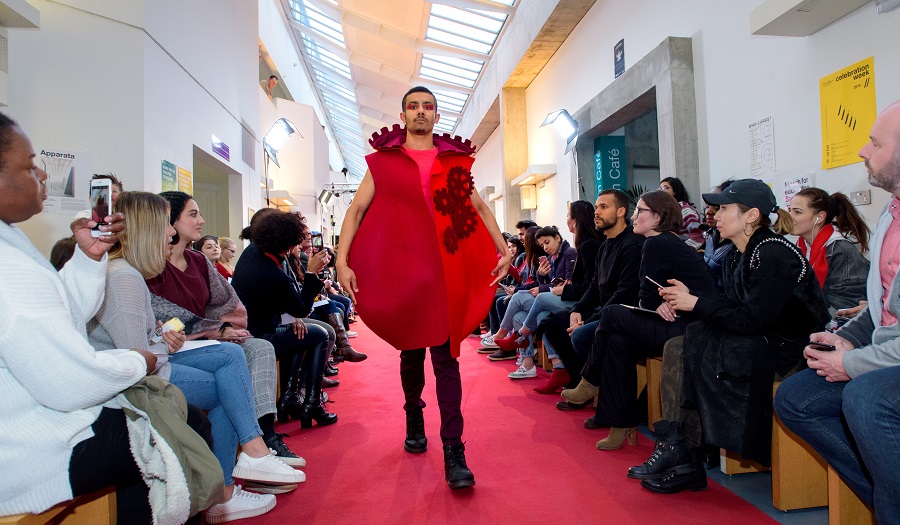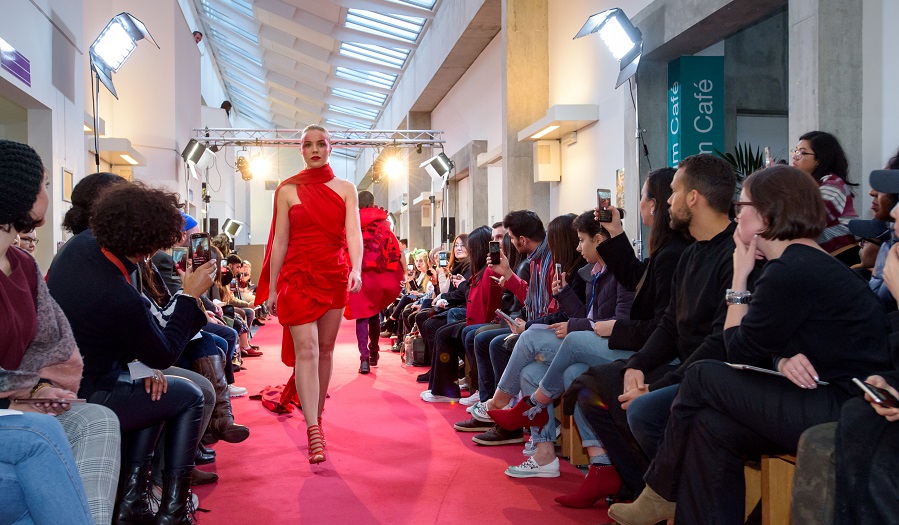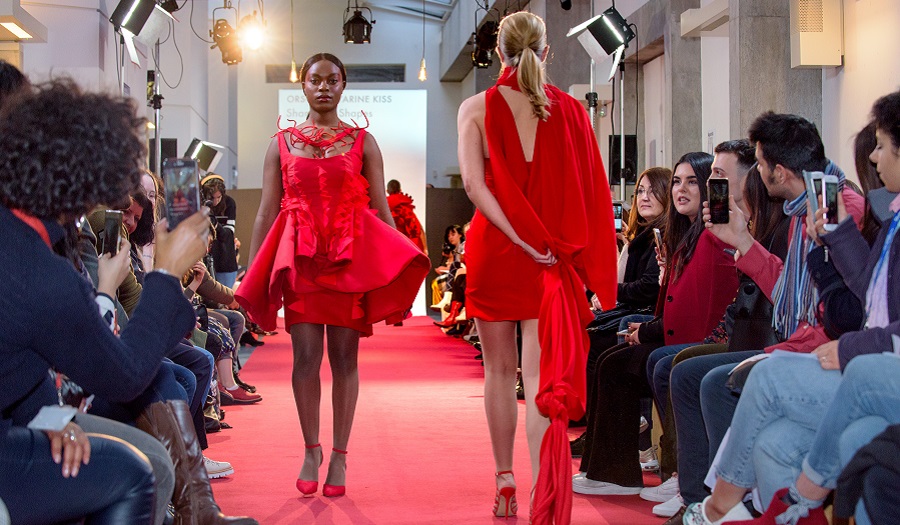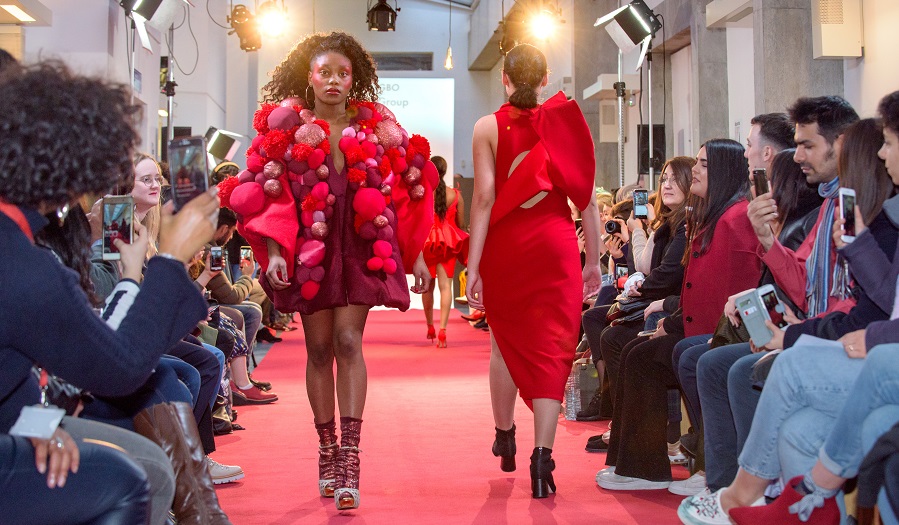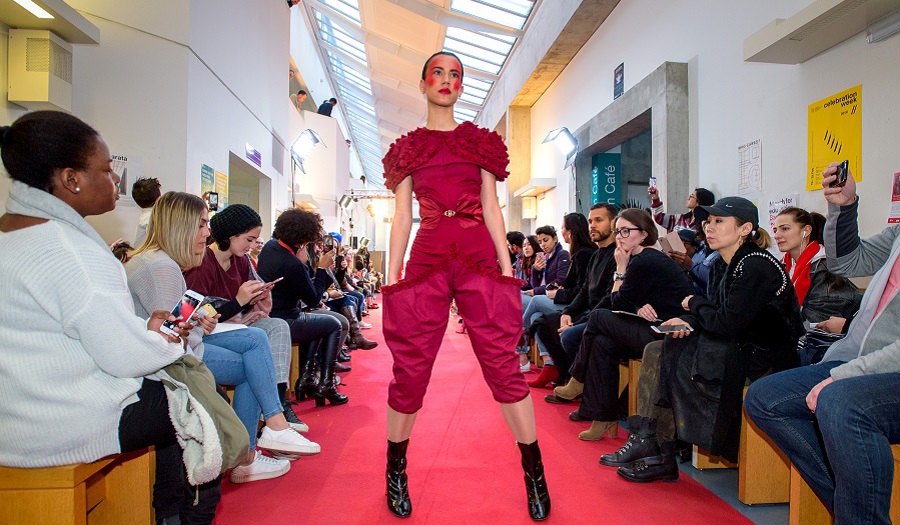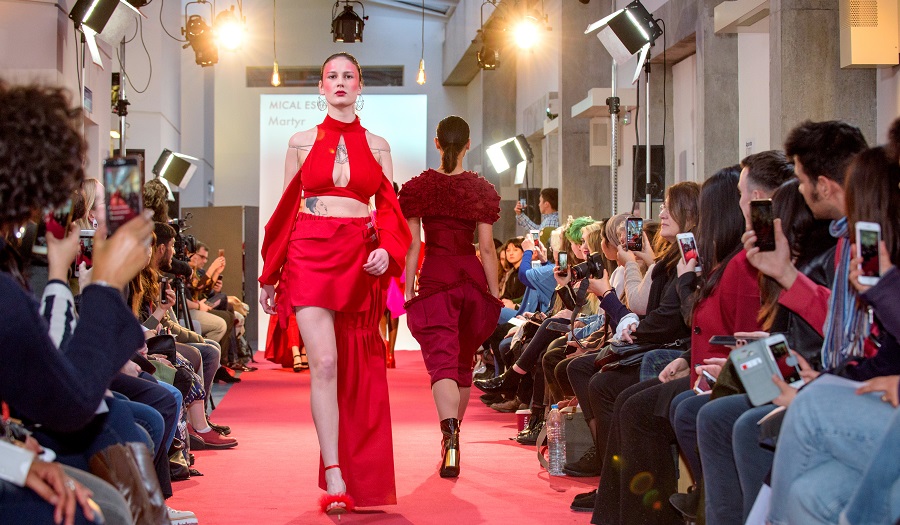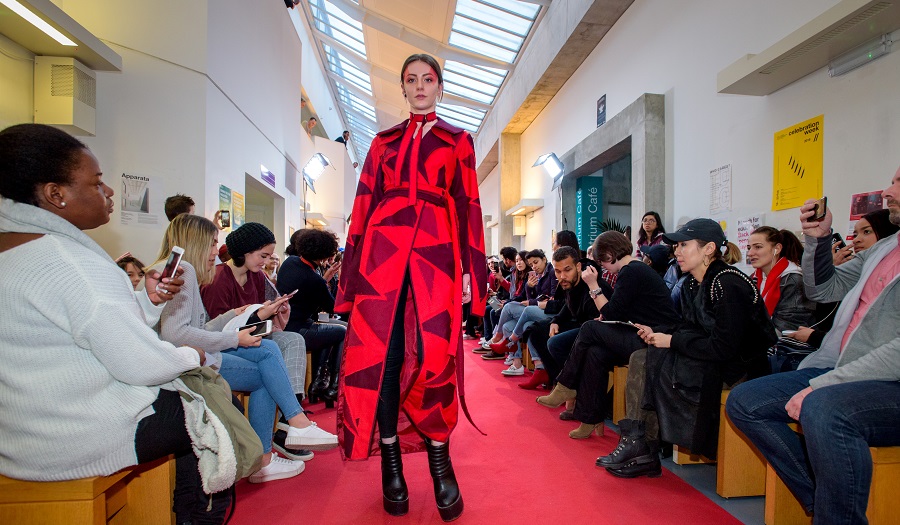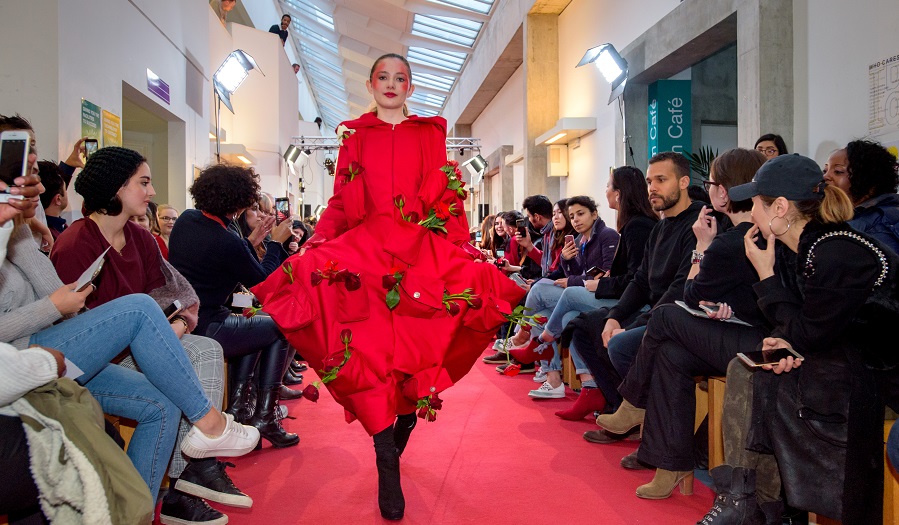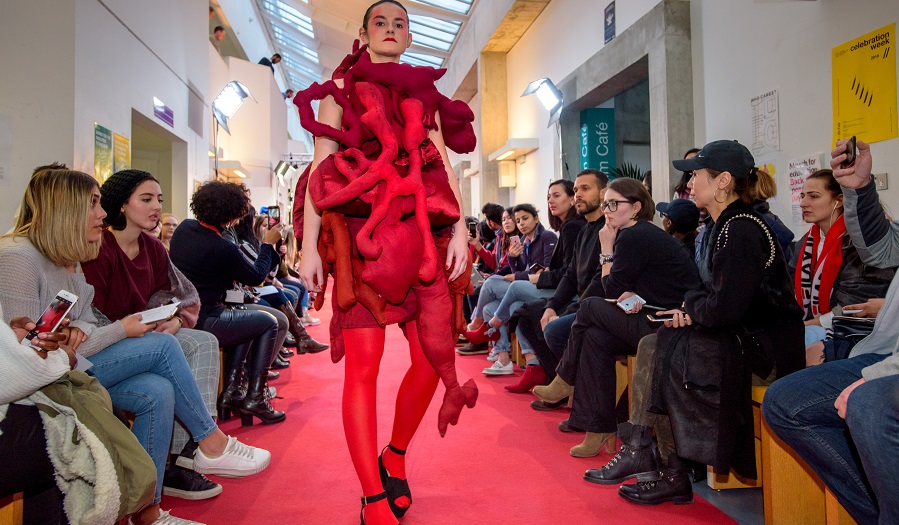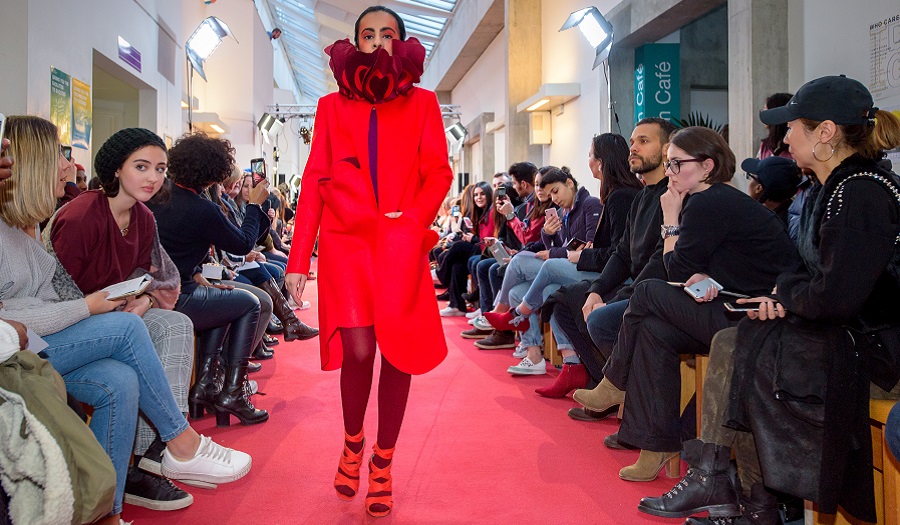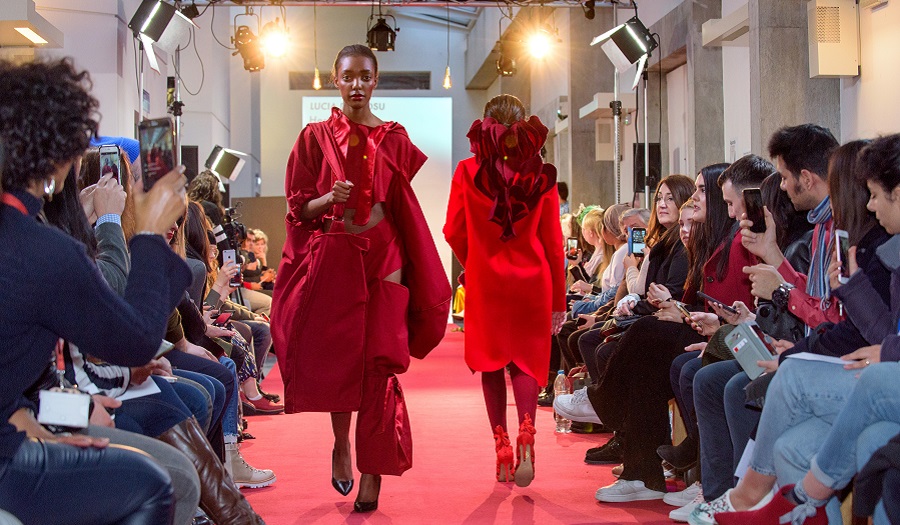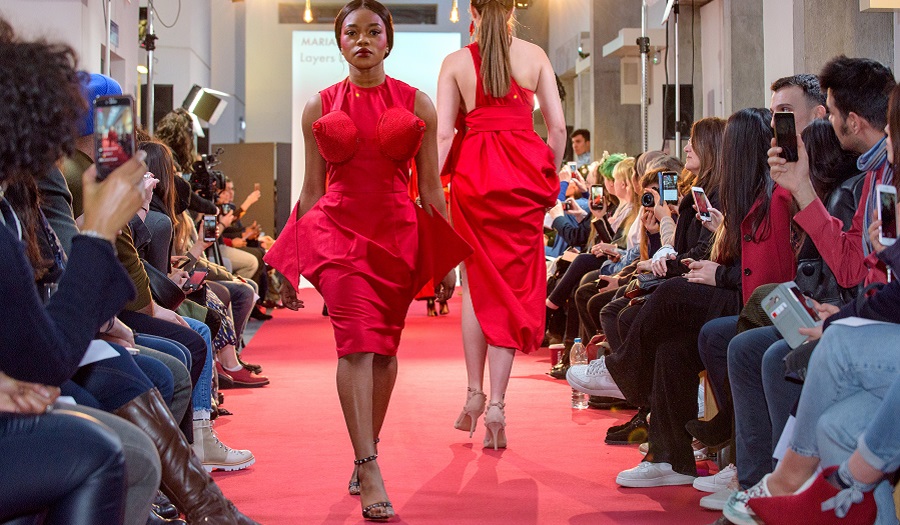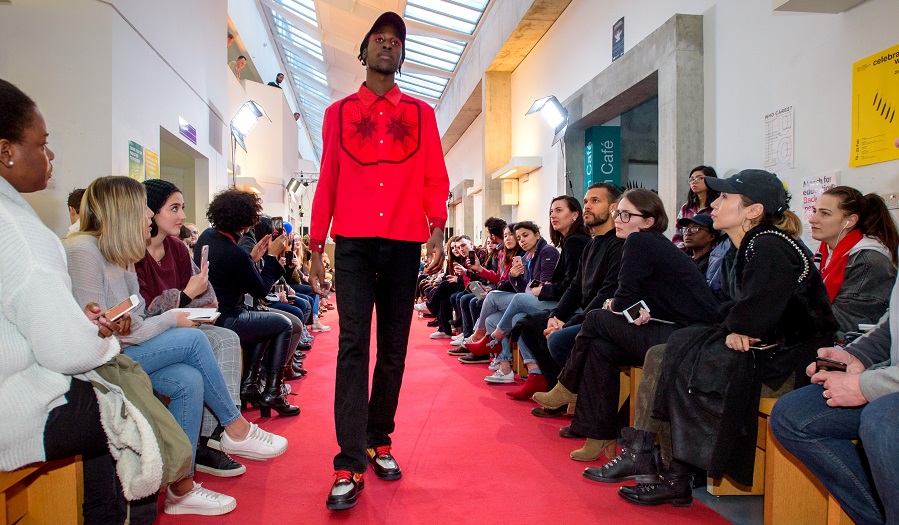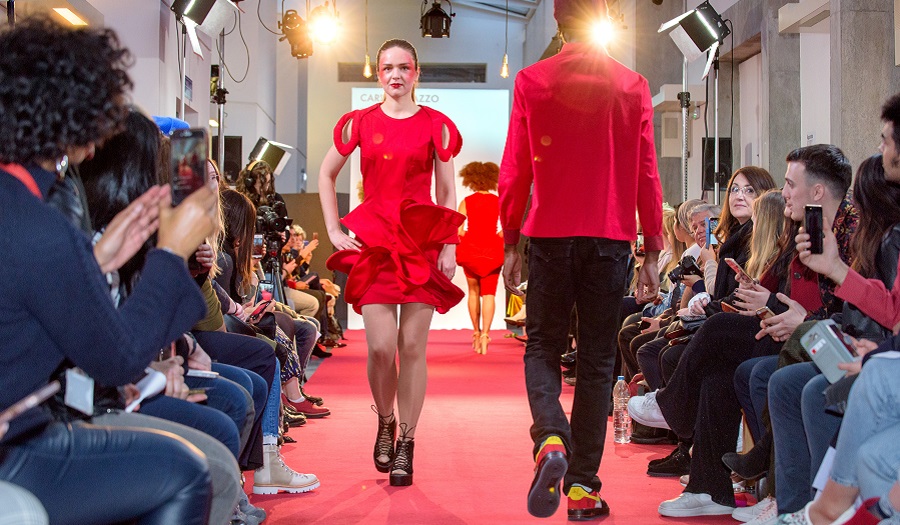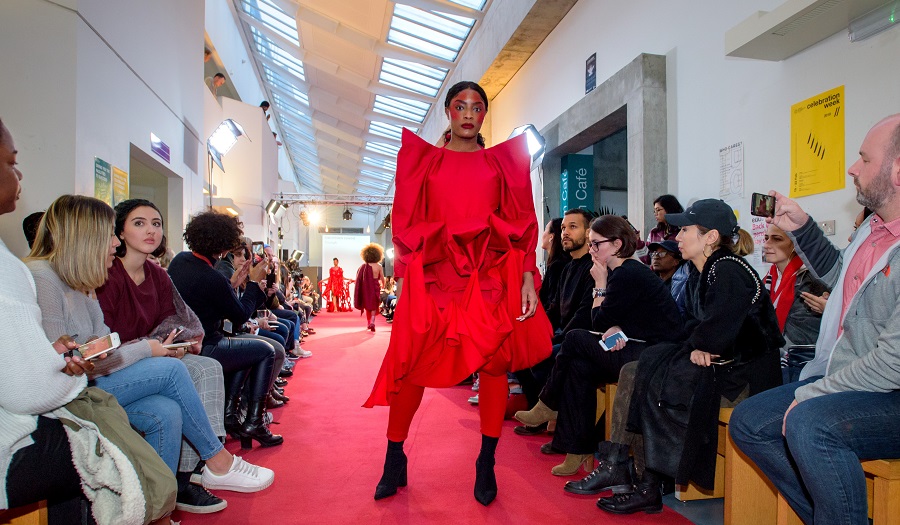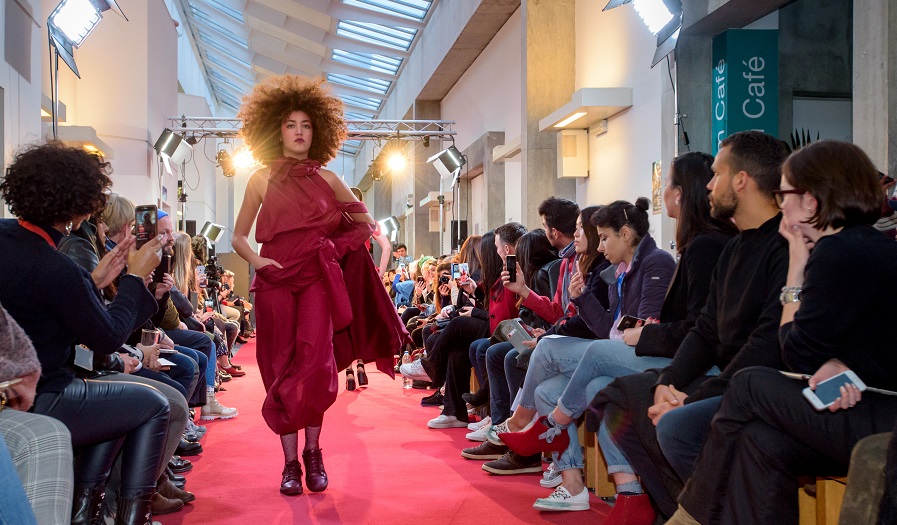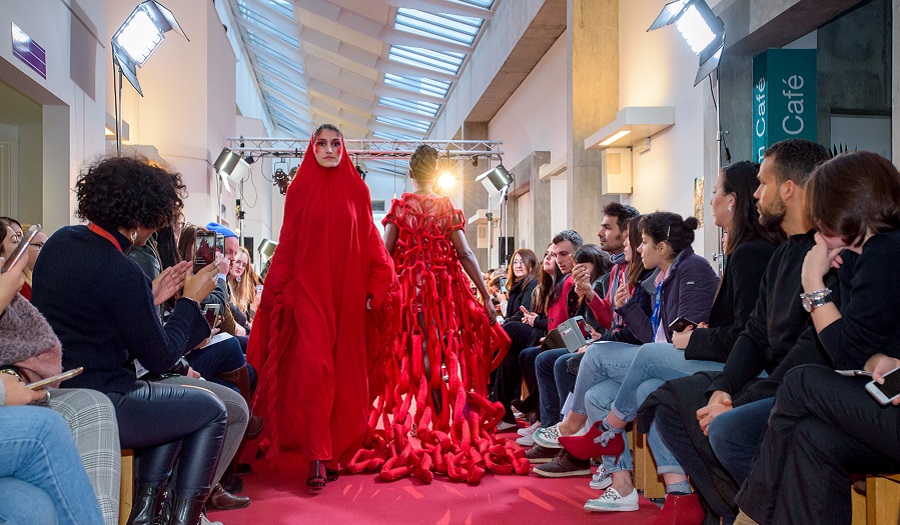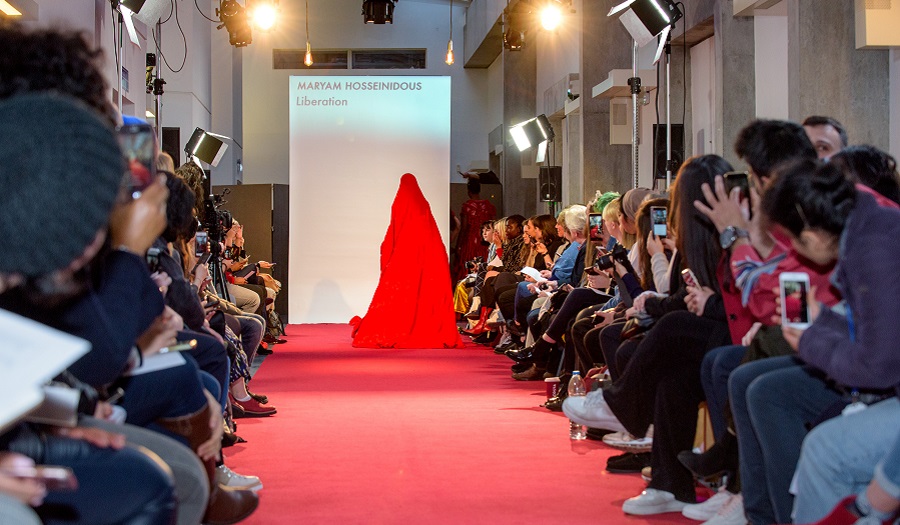 Project Red catwalk show at The Cass
Fashion designers of the future showcase their designs in third annual fashion show.
Date: 9 May 2018
A 200-strong audience including luminaries from industry, journalists and VIPs from London Metropolitan University attended this year's spectacular Project Red catwalk show at The Cass on 16 February 2018.
The event, which was held in the Atrium at Goulston Street, once again took its inspiration from the red feather symbol used to represent Sir John Cass, the philanthropist after whom the school is named. To mark the special occasion of the 300th anniversary of his death the first year Fashion BA students were given a special brief to work to: 'Create a show piece, a one off show-stopper with an emphasis on being creatively and technically avant-garde.'
The design research for the project reflected three subject areas: 'Art,' 'Time' and 'Something Personal,' with silhouette, movement, construction and finishings all important aspects of the design. Students were limited to working in only cotton or felt allowing them to truly explore and focus on silhouette and construction.
Visitors to the sellout runway show were impressed by a range of innovative garments with highlights including 'Beheaded' by Itziar Belausteguigoitia - a dress made from sculptured and moulded faces, Elena Colli's 'Brutal Bacon Diva' - a sharp and empowering silhouette, Charlotte Warr's 'Rigor Samsa' - a magical 3D abstraction with Jackson Pollock influences and Zach Hollands 'Something' - a meticulous folded and manipulated patchwork shirt the outcome both incredibly directional and commercial.
Stephanie Aman, course leader for Fashion BA, said: "Within the 6 weeks of this intensive project the first year Cass BA Fashion students have covered huge ground within design, pattern cutting and construction techniques through a series of intensive workshops, demonstrations tutorials and critiques. The results were enormous- a fantastic event and brilliant start to their careers!"
A video shot at the event will be available soon. The Third Year Graduate Fashion Show will take place on the 7th June 2018 at the Wash Houses as part of the Cass Summer Show Season