Petticoat Lane's fashion history celebrated in new salon
A live exhibition showcasing BA Fashion and Fashion Photography work with materials and inspiration from Petticoat Lane will take place on 9 June, before the Fashion Graduate Show.
Date: 31 May 2022
London Met's School of Art, Architecture and Design has worked with Tower Hamlets Council and Heritage England to present an exhibition celebrating the rich local history of fabric and textile shops on Petticoat Lane.
Fourteen fashion students have been chosen to display garments created from locally sourced African Wax fabrics, alongside their research and the stories behind the items. Fashion Photography students have produced and photographed the fashion shoots shown in the exhibition.
Fashion student Angelo Ramaglia said of the project, "It is a tribute to the mix of cultures, flavours and aromas that make Petticoat Lane unique and recognised throughout London."
Another student, Saleema Amin said, "This was one of my favourite projects. I did not know the history of African fabrics until we visited one of the African fabric shops on Petticoat Lane. I was drawn to these prints and all the stories behind them."
It will be an energetic event, providing both students and local communities the opportunity to showcase their resources, skills and potential to invited guests, press and other local communities. Shopkeepers, students and community members have been invited to explore the garments at the live salon event on Thursday 9 June at 3.30pm, before the Fashion Graduate Show at 5.30pm.
The garments and the photographs here showcase the extraordinary work produced through the partnership of student skills and talent with local community resources, partnerships with live clients and the University's commitment to Empower London.
The event is part of an ongoing partnership between London Met, Acrylicize, Nuveen, Wentworth Street High Street Heritage Action Zone and London Borough of Tower Hamlets High Streets Team aimed at celebrating historically significant high streets like Petticoat Lane.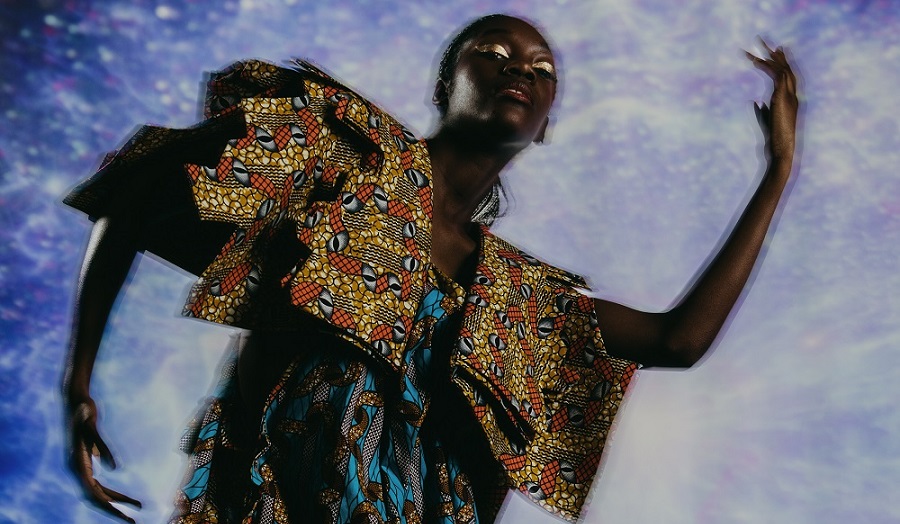 Date and time
Thu, 9 Jun 2022, 3.30 - 5.30pm, with winners' announcement at 4.30pm
The exhibition will be open until Monday 13 June 7pm


Location
The Atrium
16 Goulston Street
London
E1 7TP