An exhibition award winning work by young Korean Architects curated by Hyungmin Pai
Date: 05 February 2015
The Cass at London Metropolitan University announce "Out of the Ordinary: Award Winning Works by Young Korean Architects", a major architecture exhibition, taking place from 6 to 28 February at The Cass Bank Gallery in Aldgate East.
The work of nine winners of the Korean Young Architect Awards, one of Korea's most coveted awards, will be on display for the first time in London. Curated by Hyungmin Pai, Golden-Lion winner at the Venice Architecture Biennale 2014, and a former visiting scholar at The Cass, the show explores the recent radical changes to Korea's built environment and looks at how young practices adapt to new challenges with unconventional solutions.
Projects by Chae Pereira Architects, Joho Architecture, JYA-RCHITECTS, Wise Architecture, UTAA Company, D·Lim architects, Lokaldesign, IAEO Architekten and Oujae Architects have all been chosen for their careful and innovative approach concerned with sustainable, mindful architecture. Ranging from small urban interventions to major master plans the projects selected for "Out of the Ordinary" delve deep into topical issues of Korean architecture today. Material experimentation with both high-tech and traditional, local production;the emergence of new kinds of client groups and projects, combining both private and institutional commissions; architectural invention within extreme limitations of resources are all key themes explored in the exhibition at The Cass, designed in collaboration with London based Gatti Rhodes Architects.
Presented through a combination of photographs, architectural models, and full-scale details, these projects reveal a new aspect of contemporary Korean architecture where inventiveness and resourcefulness play a key role. Alongside this body of work a selection of specially commissioned artworks by renowned photographers Kyungsub Shin and Thierry Sauvage further captures the wider physical and social context, giving an overview on Korea's remarkable architectural environment. This is Hyungmin Pai's first international exhibition after his winning pavilion at the Venice Biennale 2014. Talking about the exhibition he says:
"The global financial crisis has had a deep impact on Korean architecture; the conditions of architectural practices have changed fundamentally and radically. "Out of the Ordinary" analyses the new ecology of Korean architecture, and the strategies and methods of nine innovative young architectural practices. Though opportunities for conventional, commercial, public, and institutional projects are no longer ample, new kinds of clients and projects have come on the scene. We want to explore and celebrate the new creativity emerging from projects that are socially relevant, but extremely constrained in budget and space. Working without precedents these young practices are changing the very nature of contemporary Korean architecture."
Get involved @TheCassArt #casskorea
The exhibition opens with a private view generously supported by the Korean Cultural Centre. Attendance is by invitation only.
With the support of:
Official hosts: Ministry of Culture, Sports and Tourism, Republic of Korea , Arts Council Korea (ARKO)
Organisers: Korean Architects Institute (KAI)
Partners: London Metropolitan University, British Council and British Council Korea.
Image credit: ©Joomun Park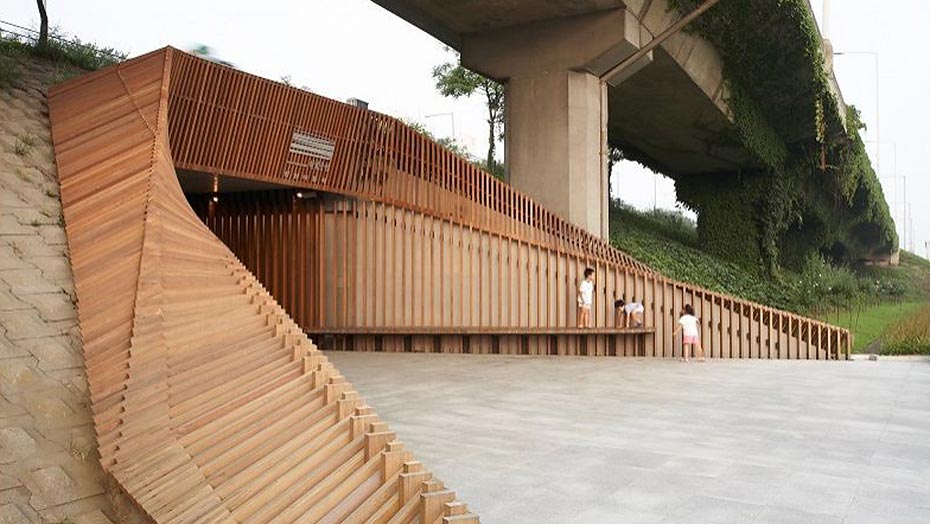 News details
Venue: The Cass Bank Gallery, Central House, Aldgate East
Dates: 6 - 28 February 2015
Private View: 5 February 6pm - 9pm