New air quality sensor at London Met now live
A sensor on the Tower Building at London Met's Holloway Campus provides information about the quality of air we are all breathing.
Date: 13 June 2022
A team of researchers from London Met's School of Computing and Digital Media led by Professor Vassil Vassilev, Professor Karim Ouazzane and Professor Bal Virdee have installed an air quality sensor on the roof of the Tower Building.
For the past month, the sensor at the Holloway Road campus has sent air quality readings to a public supplier, data is collected, transported and stored on the private cloud servers of the Cyber Security Research Centre.
In its final form, the project will utilise a whole spectrum of data analytics methods, including artificial intelligence and computing technologies to provide an insight into the various environmental factors around the Islington area, for the benefit of the local community and the wider city.
The sensor station was developed by two London Met graduates, and the information is available to the public via an interactive map.
Information about outdoor air pollution has been the focus of many researchers and teams in both academia and industry and is currently freely available from several public sites across London. Through this, researchers are able to perform analysis of the various environmental factors and potentially, to explore and predict their impact on human health.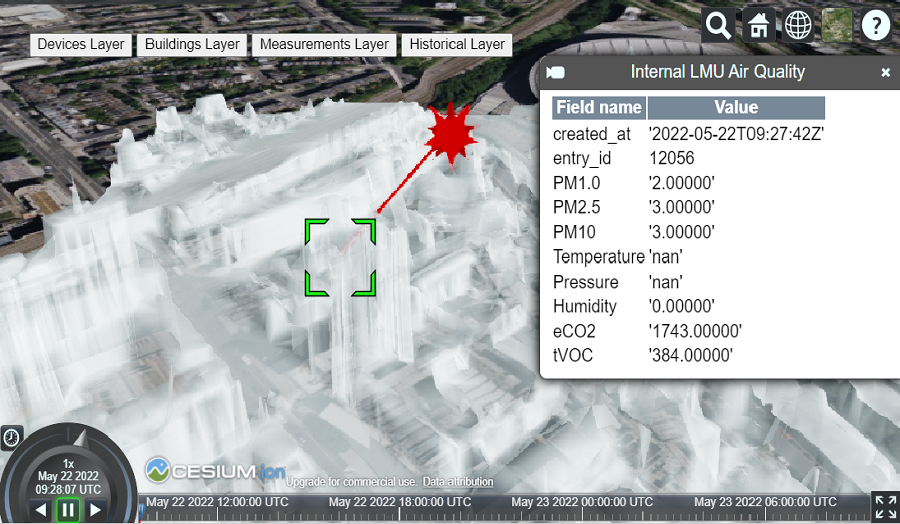 More information on: