The Rise and Fall of Mel Gibson
Cass Graphics lecturer Kieron Baroutchi exhibits work at exhibition exploring highs and lows of a Hollywood career
The Rise and Fall of Mel Gibson is a group exhibition conceived and curated by Aidan Saunders depicting the meteoric rise and subsequent decline in the career of Mel Gibson.
The exhibition brings together 32 graphic designers and illustrators including, Kieron Baroutchi, teacher at London Met in Graphic Design, Illustration, Animation and Printmaking, who were invited to depict Mel Gibson from any point in his career.
The work is the subject of a touring exhibition, currently on at the Peckham Pelican and forms the basis for a new book, launched this Friday at the same venue.
"The Rise and Fall of Mel Gibson" looks at the highs and the lows of Mel Gibson's career and covers every aspect of Gibson's career.
Mel Gibson is well known for his hollywood career, starring in action blockbusters like Mad Max, Braveheart and Lethal Weapon, as well as romantic comedies such as What Women Want, he is also more recently renowned for his frequent outbursts and his religious slurring. "Action hero, romantic lead, charming funny man or religious nut, everyone has a view on Mel Gibson".
The launch will be held on 27 Friday at the Peckham Pelican and is open to all and the exhibition will tour to Colours May Vary in Leeds 4 December 2015 until 14 January 2016.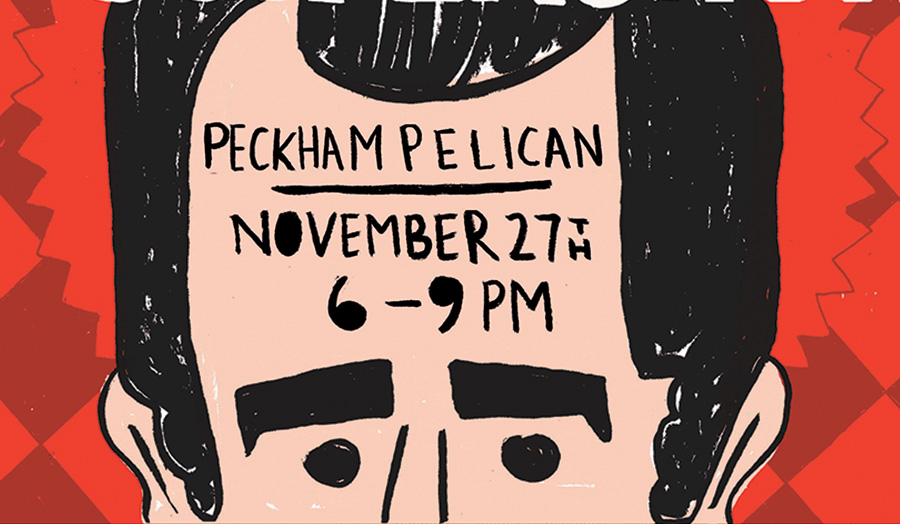 The Peckham Pelican
92 Peckham Road
London
SE15 5PY
Thursday, November 27, 6-9pm