London Met photography students shortlisted for industry award
The work of Photography BA students Mina Boromand and Kasia Kowalska were recognised in the Association of Photographers Student Awards.
Date: 14 July 2021
Two students from London Met's Photography BA programme have been shortlisted in the Association of Photographers Student Awards.
Mina Boromand, who is in her final year of the course, and Kasia Kowalska, who is in her first year, were recognised by the initiative. The Awards promise to be an antidote to the turmoil of the last year, and to celebrate the very best in student photography.
The Awards also serve to enhance the visibility of talented students and their work in the professional arena, standing them in excellent stead as they embark on their careers.
Mina said, "I am so excited and happy to be recognised by AOP Student Awards. I feel that my hard work has paid off. I am grateful for the support, guidance, and encouragement that I have had from my tutors throughout my four years of studying here.

"I had been hoping to have exhibitions in the near future and that is now happening. I will show my work at Photo Paris Carte Blanche Students 2021 and at Photo London 2021. I am hoping to get commissions for my unfinished and future projects, and to get a scholarship for an MA."
Kasia said, "To have one's work recognised by AOP Student Awards is a feeling of unbridled joy. Beyond that, it comes down to a sense of validation; that the path you have chosen, your creative instincts, your input and personal investment in the degree course and tasks set out by your tutors have value beyond your own perception. It is a vote of confidence in one's efforts as a student of photography, and as such, a tremendous boost to one's confidence.
"I feel it is important to say that our tutors' creative guidance and unflinching support have been the driving force behind the work carried out this year. I hope that they know that it is also their faith and hard work being recognised through us.
"The Photography BA course in the first year is set out to not only to develop your technical skills, but to foster a deeper understanding of photography and engage with the art form as an evolving practice.
"Its key tenet is experimenting with various approaches to photography, and through this, developing one's personal sense of identity as a photographer. The tutors offer us a safe environment in which to experiment and test our newly acquired skills which helps to build confidence and develop crucial critical analysis skills.
"It is perhaps this safe environment that is the greatest asset to students because they can learn, practice and grow in the knowledge that they are being supported and guided by photography practitioners that have the students' interests and progress at heart.
"As a mature student, I am very aware that in professional practice I will compete against photographers that may be starting out much younger.
"Yet, I strongly believe that photography is an art form that is particularly accessible to all ages; and, in the end, it comes down to having something to say, something to contribute to whatever arena interests you as a photographer. And so I hope that in the future, especially as a female photographer, I will continue to have something to say."
James Cant, Course Leader of London Met's Photography BA programme said, "Kasia's and Mina's dedication to their photography and creative practice is exemplary and it is fantastic to see the wonderful work they make being recognised by the AOP. We are all absolutely delighted for both of them."
The Association of Photographers is a membership organisation dedicated to promoting, protecting and educating photographers of all levels – from those starting out, to experienced professionals, and everyone in between.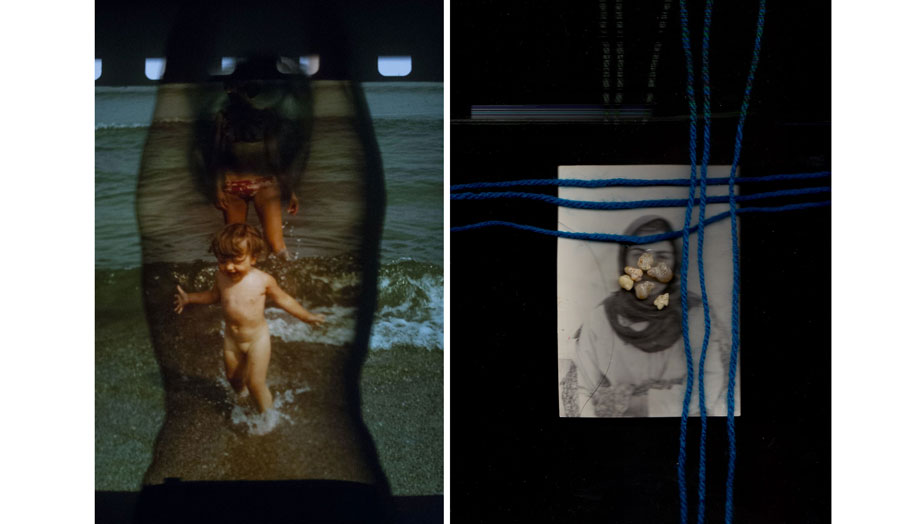 Left, a photo by Kasia Kowalska; Right, a photo by Mina Boromand