London Met graduates win Royal Television Society Award
The filmmaking team, comprised of four graduates, won the Factual category.
Date: 12 February 2019
A film by London Met graduates Rachel Kaden, Lewis O'Loughlin, Luke Hallett and Thomas Brazier won best film (Factual) at the Royal Television Society's Student Television Awards (London region), on Wednesday night.
Waiting for Tomorrow tells the story of three rape survivors, taking the viewer through the journey of a sexual assault - from the attack itself to the court case, and then to the survivor living with trauma.
Judges praised the film for 'challenging problematic attitudes to rape' and for 'presenting raw powerful testimonies in a way that did not feel exploitative, and respected the sensitivity of the subject.'
Rachel, who had another short film nominated for the Drama category, Journey, said: "Winning the Factual category was such an honour. Three courageous women shared their story with us to inspire and educate others on such a taboo subject, and we are very grateful to them.
"Massive thanks to the team, to Enrico Tessarin, Spencer Samuel, Robb Horsley, Stephen Good and Jeremy Collins for the continued support."
Aradhna Tayal, the Chair of the awards, said: 'The standard of entries for 2019 was very high – several jurors said that you could 'broadcast that tomorrow' about many of the films we watched.
'Many seized the opportunity to use their work as a means of challenging and addressing real-life, taboo topics. The jurors were in agreement that the entries this year demonstrated the ways in which art can be both important and meaningful.'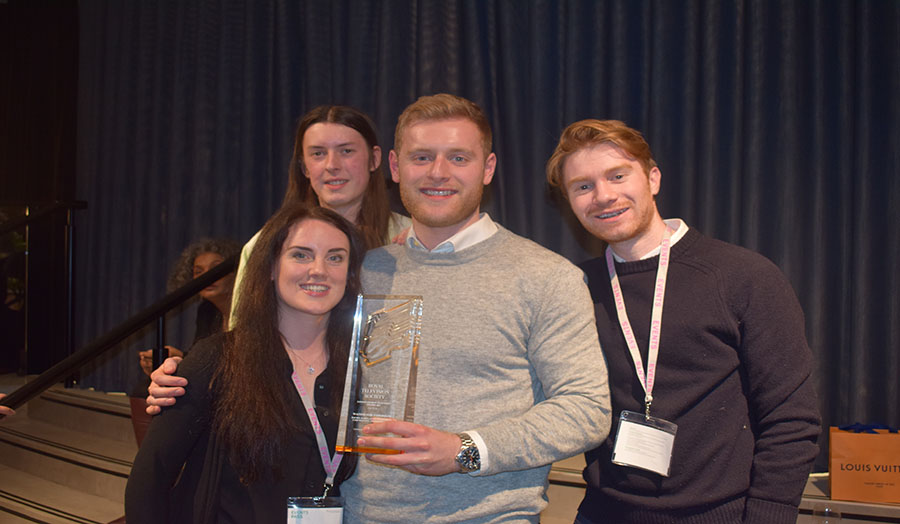 Production credits for Waiting for Tomorrow:
Rachel Kaden (Director)
Lewis O'Loughlin (Producer)
Luke Hallett (Director of Photography)
Thomas Brazier (Editor)