London Met goes from strength-to-strength in latest NSS results
London Met's scores have risen across the board in this year's NSS, with teaching at the University shown to be of a particularly high standard.
Date: 15 July 2020
London Met has seen increases across the board in all areas in this year's National Student Survey (NSS) results, which were published today.
The NSS is a high profile annual survey of nearly half a million students across the UK. The survey gathers opinions from students about their time in higher education and helps universities to improve the student experience.
London Met's upward growth in the NSS recognises the improvements the University has made and the high quality of the learning and teaching on offer.
Teaching at London Met was shown to be of a particularly high standard, with 83% of students satisfied with the quality of the teaching they received, 88% of students agreeing that staff are good at explaining things, and 81% agreeing that the course has challenged them to do their best work.
The NSS results show London Met to be sector-leading in the area of assessment and feedback, with a 76% student satisfaction rate against a sector average of 74%. There was also a strong improvement in students saying they felt part of a learning community, and that the academic resources in place have supported their learning well.
Professor Donna Whitehead, Deputy Vice-Chancellor of London Metropolitan University, said: "I'm delighted to see our scores improve across the board in this year's NSS. London Met has bucked the trend among universities in London and across the country who have seen decreases in many of the key measures in the NSS.
"There are some outstanding results for individual courses too, with many achieving 90% or more for overall satisfaction. These improved scores have been hard-won through the dedication and commitment of all of our staff. Their work is making a real difference to the lives of all of our students.
"I was pleased to see that the work being done to engage with students has been recognised with 3-4% increases in our scores for community and for student voice. I'd like to thank our partners in the Students' Union for their continued work building these connections with our students."
Chrystalle Margallo, President of London Met's Students' Union said: "The NSS is important because it reflects students' own experiences and gives them a chance to have their say. We know that London Met is a great place to study and learn so it's fantastic to see that reflected in this year's results. I'm especially glad that more students than ever have recognised the role of the SU in effectively representing their academic interests.
"I am very proud of the staff and students who have taken part and contributed to this score and would like to thank them all. It truly is a privilege to be a part of the London Metropolitan University family."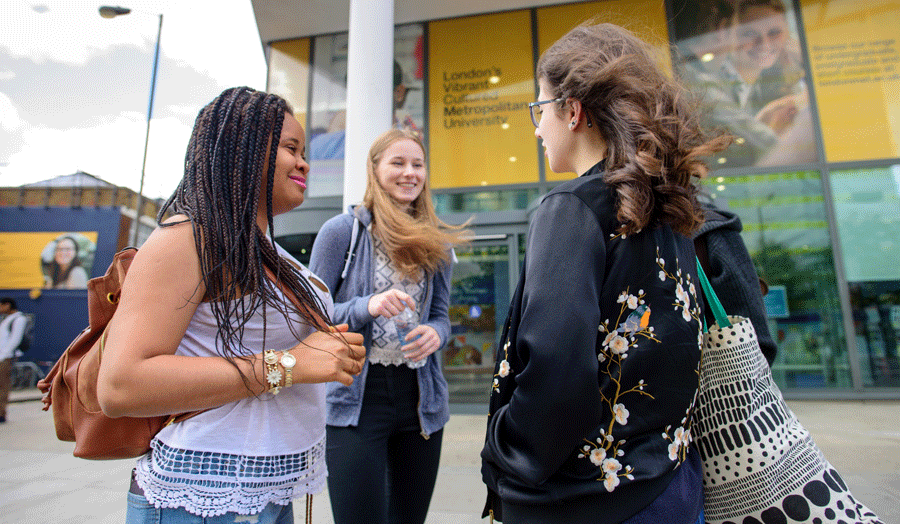 London Met courses with above 90% overall satisfaction:
Interior Architecture and Design (90%)

International Relations and Politics (90%)

Photography (90%)

Health and Social Care (91%)

Early Childhood Studies (91%)

Psychology (91%)

Advertising (92%)

Accounting and Finance (93%)

International Business Management (93%)

Textile Design (94%)

Dietetics and Nutrition (95%)

Sports Therapy (95%)

Human Nutrition (100%)

Interior Design (100%)

Pharmaceutical Science (100%)

Theatre and Performance Practice (100%)