Josephsohn Bildhauer [sculptor]
A film by Matthias Kälin & Laurin Merz Language: Deutsch (76 minutes, English subtitles)
Date: 25 January 2013
Hans Josephsohn 1920-2012
"Everything I've lived has been played out in my studio" Hans Josephsohn Hans Josephsohn, for more than sixty years, has striven with unfailing determination, to develop his own sculptural language.
The film is structured around the Josephsohn's daily work in his studio. The film covers a period of one year. Experiences are condensed, in a life in which the solutions of artistic problems are the events.
Biography
Hans Josephsohn was born in 1920 in Königsberg, East-Prussia. Being of Jewish origin, he fled to Switzerland in 1938. Since then he lived and worked in Zürich. After the 2002 solo exhibition at the Stedelijk in Amsterdam he gained international critical acclaim, and private collectors and museums began to collect Josephsohn's work. Josephsohn's work represents "a credible, aesthetically important response to the fissures and faults in the realm of modern sculpture. (B. Ohnesorge, 17.7.2002) Hans Josephsohn is now seen as one of the most important sculptors of our time.
The translations series of events/lectures are organized and hosted by the Architecture Research Unit, The Cass. This is a good chance for Architecture degree students and Fine Art and Design students to come to see the new diploma studios on 4th Floor at Central House.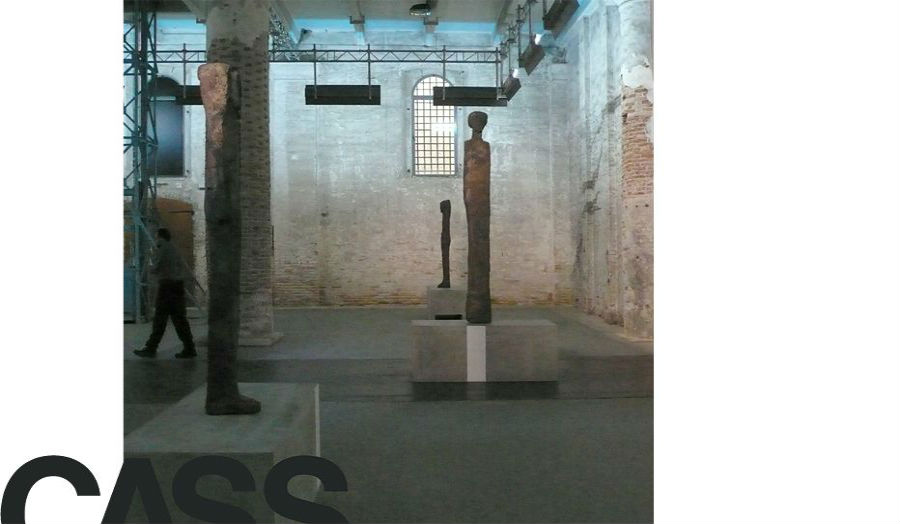 News details
| | |
| --- | --- |
| Date | Thursday 24 January 2013 |
| Time | 6.30pm |
| Venue | Central House |