Irish Writers in London Summer School returns for 25th year
The Summer School, taking place in June 2021, provides an informal but informed setting for participants to read and discuss contemporary Irish literature.
Date: 04 May 2021
James Joyce famously wrote, "The shortest way to Tara is via Holyhead", meaning that in order for Irish people to fully understand themselves and Ireland, they historically had to leave their homeland.
First established in 1996, the Irish Writers in London Summer School provides an informal but informed setting for participants to read and discuss contemporary Irish literature. It's also an opportunity to explore the different relationships writers have with place and identity, whether born in Ireland or of Irish descent.
During its 25-year history, the Summer School has hosted over 90 different writers including Edna O'Brien, Eimear McBride, Matthew Sweeney, Emma Donoghue, Ronan Bennett, Martina Evans, Maurice Leitch, Julia O'Faolain, Shane Connaughton, Anne Devlin, Blake Morrison, Polly Devlin, John Healy and Jess Kidd.
The Summer School was founded in 1996 by Tony Murray, who will also be teaching on the course again next year. He has taught English Literature and Irish Studies for many years and is also Curator of the Archive of the Irish in Britain. Tony has published widely on literary and cultural representations of migration and diaspora and his book, London Irish Fictions: Narrative, Diaspora and Identity was published by Liverpool University Press in 2012.
On this course, you won't just read and discuss work by contemporary writers, you'll meet and talk with them about their work and careers.
There will also be lectures, seminar discussions and optional visits to associated Irish cultural events in London.
Due to continuing pandemic restrictions, the course will be delivered online this year.
Guest writers:
Kit de Waal will discuss The Trick to Time, a novel about a young female Irish migrant in Birmingham which explores grief, longing and a love that lasts a lifetime.
Catherine Heaney will discuss her role in editing the recent anthology of her father's work, Seamus Heaney: 100 Poems.
Lin Coghlan will discuss her recent radio dramatisation of Edna O'Brien's The Country Girls.

Peter Flanagan will discuss his journalism for the Irish Times on the Covid-19 crisis and the impact of Brexit on the Irish community in Britain.
Maria C. McCarthy will discuss As Long as it Takes (2014), a collection of interwoven tales about Irish women in England in the mid-20th century.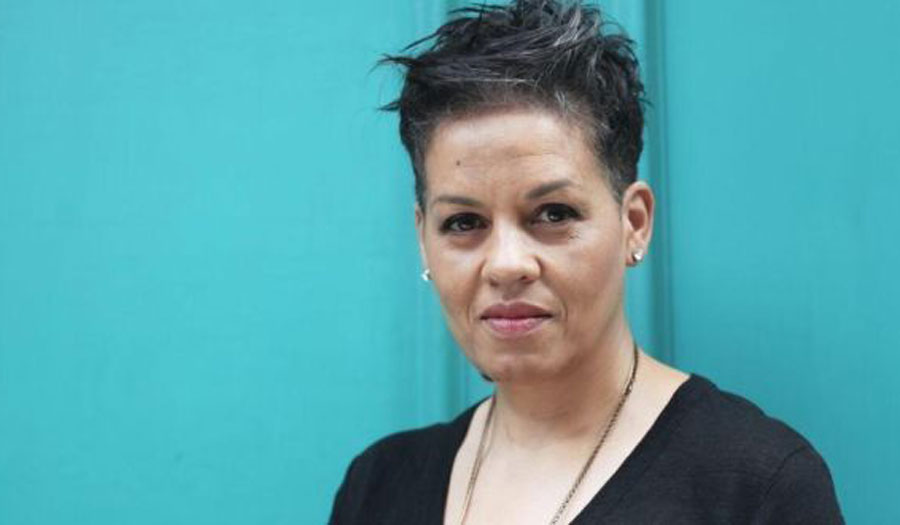 Pictured: Kit de Waal, one of guest speakers at the Summer School.