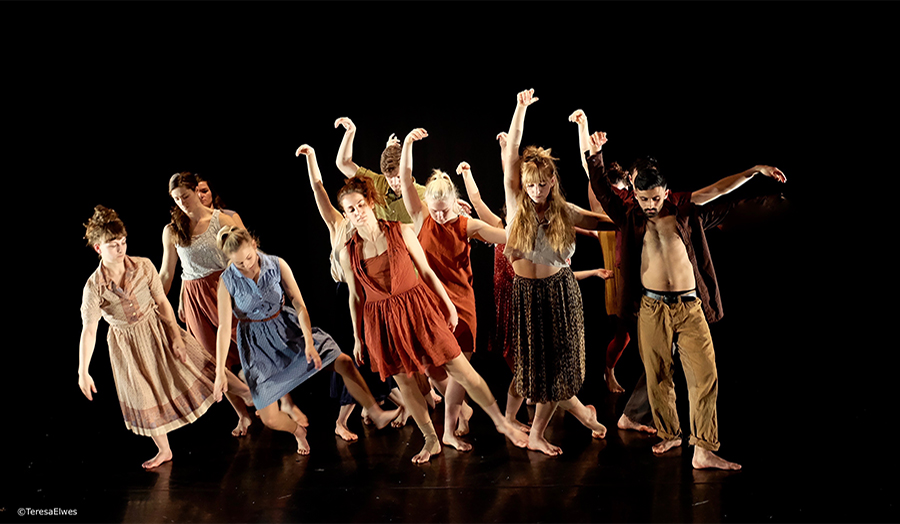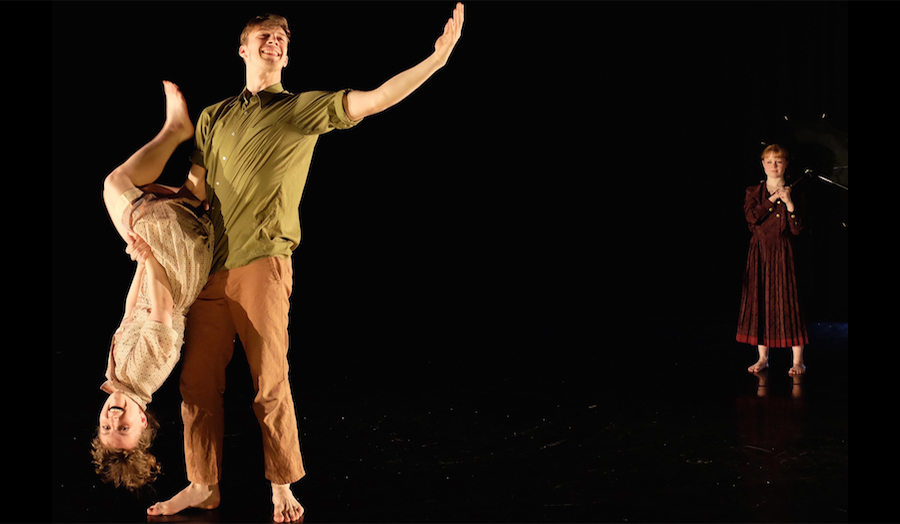 New music and dance performance collaboration by Elaine Thomazi-Freitas, Head of Cass Music.
Elaine Thomazi-Freitas, Head of Cass Music and course leader for the BSc Music Technology (Music Production), collaborated as composer and music director on the work Human Marvels by choreographer
Vinicius Salles
for the new dance series of JV2, an ensemble of 16 young, talented international dancers, from Jasmin Vardimon Dance Company.
Inspired by Human Marvels (which used to be an exhibition of biological rarities and "freaks of nature" in the Victorian era), this performance is a devised interpretation trying to recreate remote seaside town entertainment, but here offering an inquiry of social judgments, acceptance of differences, and questioning the superficial assumptions of the "other". Real insights of the dancers are mixed together to create a healthy discussion around superficial bias of gender, class, love, social relations and identities.
The work was part of the Company's national tour from 14 – 28 April 2016 including performances at the Lilian Baylis Studio,
Sadler's Wells in London
on the 22 and 23 of April, the Brewery Arts Centre in Kendal, Stanley & Audrey Burton Theatre in Leeds, Hull Truck Theatre in Hull, Gulbenkian in Canterbury, and The Arts Centre at Edge Hill University in Ormskirk. The tour was supported by Stour Valley Arts.
Images by Teresa Elwes