Cass students' work to be exhibited at The Aram Gallery
The exhibition at The Aram Gallery explores and celebrates the tradition of making at The Cass.
Work by students, staff and alumni of The Cass will be exhibited at The Aram Gallery in a show celebrating the School's unique approach to design and making.
Nicknamed the Aldgate Bauhaus, The Cass (The Sir John Cass School of Art, Architecture and Design at London Metropolitan University) has been part of the creative landscape of east London for over 100 years. As the School prepares to leave Aldgate and relocate to the University's new Islington campus, The Aram Gallery hosts an exhibition celebrating its successes and enduring legacy.
As part of the gallery's ongoing interest in process, The Cass: Hands On will show new and experimental design at the roots, using this versatile school and its history as the focus.

Work by a range of students, alumni and staff will represent the wide variety of courses on offer, including jewellery, silversmithing, furniture upholstery and musical instrument making. Alongside finished products, the exhibition will also reflect The Cass's dedication to making within its teaching philosophy. A display of hand tools and a wall of experimental ceramic studies will give a taste of the School's workshop atmosphere.

The exhibition also anticipates the future of The Cass, with its latest generation of graduating designers included in the mix.
The Aram Gallery is an independently curated space that encourages and promotes understanding of contemporary design by exhibiting the work of designers in their early careers. The gallery was established in 2002 by founding curator Daniel Charny and director Zeev Aram. Since then, it has built up a strong presence and achieves increasing international attention. The present curator is Riya Patel.
Participating designers in HANDS ON include: Afsiah Asghar, Adi Toch, Ben Cresswell Riol, Christopher Emmett, Elise Mclaughlan, Isabel Farchy, James Hunting, James Tattersall, Josie Wood, Julian Leedham, Jude Dennis, Juliette Bigley, Lisa Bloomer, Lucy Johnson, Majeda Clarke, Matteo Pacella, Michael Marriott, Narinda Minnaar, Ray Brown, Ray Gonzalez Brown, Richard Clarke, Samantha Ndlovu, Sylvia Weidenbach, Stephen McCoombe, Suchada Sae Khow, Terence Woodgate, Tim Summers, Vicky Cowin and Zoe Robertson.
Image: Stacker Chairs by Jude Dennis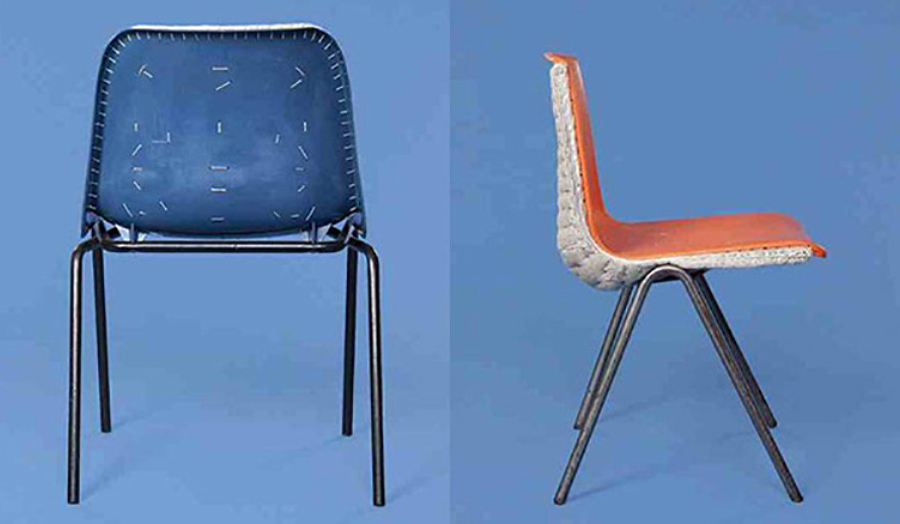 News details
Dates
4 August – 3 September 2016
Venue

The Aram Gallery
110 Drury Lane
Covent Garden
London
WC2B 5SG