Empowering firefighters through nutrition
A new project will support beneficiaries of the Fire Fighters Charity to improve and maintain their own health via the development of educational resources and interventions.
Date: 04 May 2021
A new research project will empower firefighters to take control of their health and nutrition, following the award of a £20,000 grant.
The School of Human Science's Dr Dee Bhakta and Professor David McCarthy will work with Dr Greg Lessons, who recently completed his PhD at London Met, and the Fire Fighters Charity (FFC), where he currently works as Health Improvement Lead.
The FFC has traditionally provided excellent physical and mental health rehabilitation facilities and services to the UK fire service community. This constitutes a traditionally reactive service to repair firefighter health.
The new project will see an additional proactive approach implemented, with the aim of empowering the FFC's beneficiaries to improve and maintain their own health via the development of educational resources and interventions.
Dr Lessons will lead a team of Wellness & Behaviour Change coaches who will deliver the interventions that he has developed through his research with the Public Health Nutrition (PHN) Research Group at London Met.
This will also involve an ongoing long-term collaboration between the FFC and the London Met PHN Research Group whereby the real-world impact of various interventions will be measured by several carefully designed research studies. These studies will include:
The rollout of the fire station-based health and nutrition intervention on a national scale and monitoring on a longitudinal ongoing basis.
Health improvement/maintenance interventions tailored for the UK firefighter retirement community - this gives us a lot of scope because they will be highly motivated to monitor their health.
Canteen-based workshops to train chefs to deliver healthier meals at the rehabilitation centres.
Measuring the impact of newly developed multi-media educational nutrition and health resources.
Dr Lessons said, "I am thrilled to be undertaking this work and collaborative research with London Met which will directly benefit the health of many people across the UK.
"The incredible support of the London Met PHN research group has led us to this point, and none of this would have been possible without the expertise, guidance, and unwavering support of Dr Dee Bhakta and Professor David McCarthy."

Dr Dee Bhakta said, "Greg is an exemplary role model for our students. He joined London Met in 2015 to study MSc Human Nutrition (Public Health/Sports) part-time while working as a firefighter, before going on to complete a PhD in record time, and now he has this new professional leadership position. We are so proud of his achievements and look forward to continuing our research work with the help of the Transformational Fund awarded by London Met."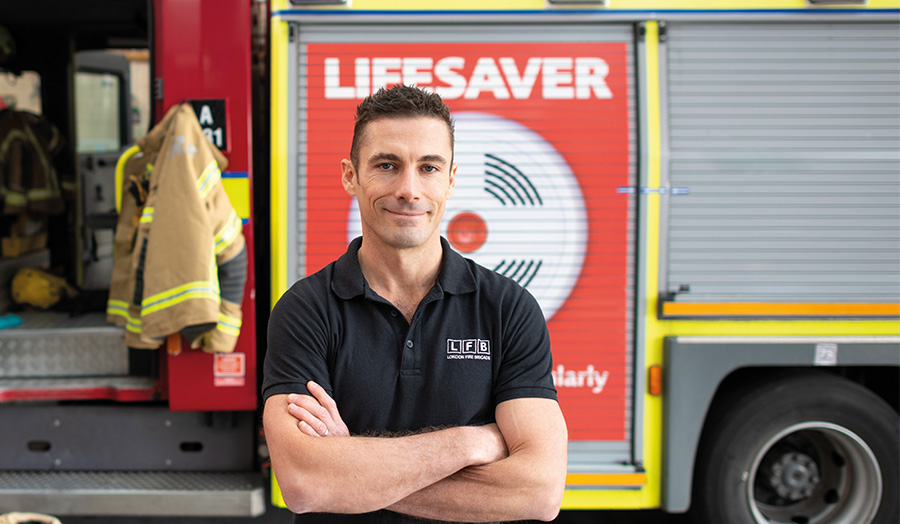 Pictured: Dr Greg Lessons