Do Black Lives still Matter in higher education?
Staff from London Met's Centre for Equity and Inclusion discussed the University's Race Equity Strategy at an HE sector event.
Date: 1 July 2021
London Met's Sofia Akel and Alex Mormoris recently joined an event hosted by UK higher education policy body, Wonkhe, focused on the work UK universities are doing to address racial equity and anti-racism in their institutions.
Approximately 400 people joined together to reflect on the surge of Black Lives Matter activism following the murder of George Floyd just over a year ago, and whether the commitments made by institutions in the wake of this are being upheld.
Sofia, Race Equity Lead, and Alex, Inclusion Manager at London Met's Centre for Equity Inclusion spoke about their work in creating the University's comprehensive Race Equity Strategy, and its five-year plan.
One of the key facets of the strategy is a £15 million commitment which will go mostly towards the recruitment of additional academic posts, as well as on training and infrastructure. The strategy also focuses on research and expertise, through which we can better understand the academic issues at play and the barriers facing students and staff, so tangible change can be made.
On the question of why it's so important to have measurable actions attached to a strategy, Sofia said, "We've seen a lot of posturing from the sector, especially in the last year, with everyone scrambling to put out a statement - meanwhile they have degree-awarding gaps of over 20% that they are not closing because they're too busy debating rather than implementing change.
"The Senior Leadership Team at London Met have been really instrumental in our strategy which has been really helpful. We all need senior leaders who are purposeful, not time-wasting. If we waste time then in the meantime we've got students and staff who are being failed by their institutions."
"It's not just about waiting and convincing people to do the right thing, we all have a responsibility. Equity isn't something to opt into, this is about making sure that this is embedded in the roles of everyone who has responsibility."
Sofia is currently working on a research project on the experiences of staff of colour at London Met. The findings will be used to create recommendations on how the University can tackle systemic racism in the career pipeline of staff.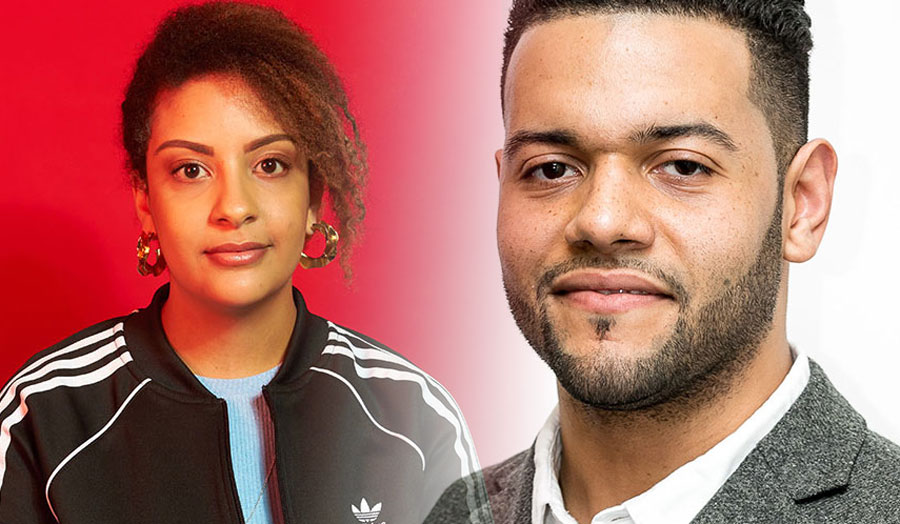 L-R: Sofia Akel and Alex Mormoris