Danny Bright: Composing with Sound and Site
Second in the series of FLASH/FWD talks by well exhibited sound artist: Danny Bright.
Date: 12/01/2015
The second in the series of the fantastic FLASH/FWD lunchtime lectures is by multi-talented sound artist Danny Bright.
Danny Bright is a sound designer, composer, recordist, musician and sonic manipulator working across the fields of music, performance, installation, theatre and media. His work has appeared at the Hatton Gallery, Brighton Digital Festival, New York City Electroacoustic Music Festival, MAGNA, the global composition, V&A, Prague Quadrennial, MOSI, British Science Festival, and toured the UK, Europe, Australia and the USA. Commissions and supporting organisations include: Catalyst Arts, Arts Council England, Octopus Collective, MAGNA Trust, and the Arts and Humanities Research Council as funder of his ongoing doctoral research in music at the University of Sussex.
Composing with sound and site will explore techniques and practices for abstract, cinematic and hyper-real soundscape composition and sound design that employ field recordings as the primary raw material. It will discuss approaches to the creative editing, manipulation and processing of ambient recordings, as well as how such techniques can be employed in site-specific work and help to link sound design to site/space/place/memory.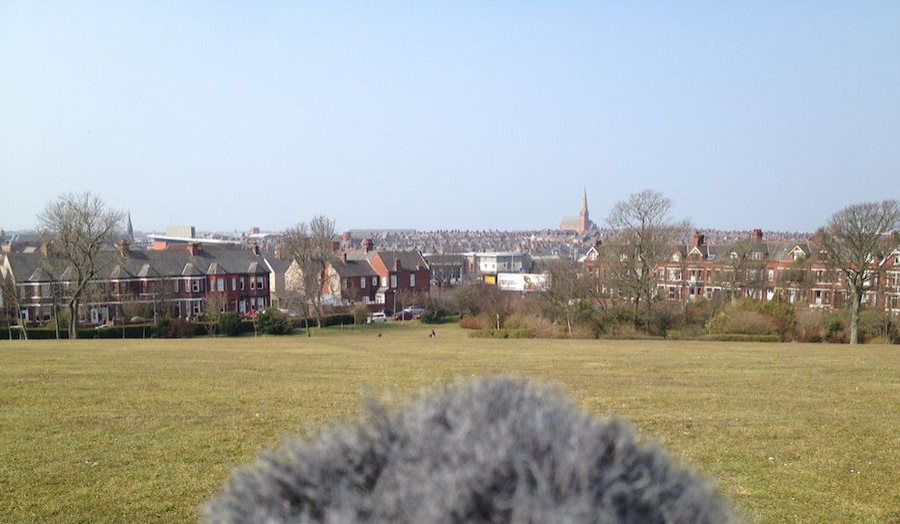 News details
| | |
| --- | --- |
| Location | Room 608, Commercial Road, E11LA |